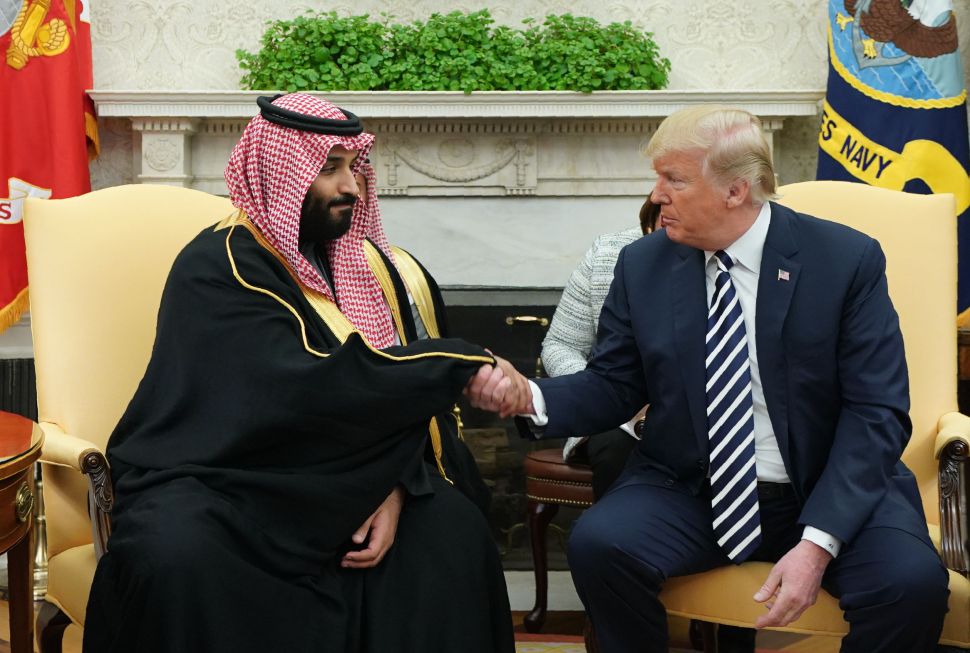 Saudi Arabia is making Trump Hotels profitable again.
After two years of plummeting sales, the Trump International Hotel received a boost during Crown Prince Mohammed bin Salman's visit to Manhattan.
According to a letter written by the hotel's general manager in May, which was obtained by The Washington Post, "a last-minute visit to New York by the Crown Prince of Saudi Arabia" increased revenues for room rentals by 13 percentage points.
The prince's March visit was part of a larger multi-city tour of the United States and coincided with the U.S.-Saudi CEO Forum in Midtown—where 36 partnerships totaling $20 billion in investments between American and Middle East business leaders were announced.
Although the prince did not stay at the Trump International, "many of [his] accompanying travelers" did, spiking the hotel's revenue for the entire quarter.
The Saudi entourage's stay has raised further questions surrounding President Trump's conflicted business interests with foreign governments. In its report, the Post noted that last year Saudi Arabia spent $270,000 at Trump's D.C. hotel; this year, the governments of Kuwait and the Philippines also threw events at Trump properties.
"It's a statement that we have a good relationship with this president," a Philippine ambassador told a local TV station about an Independence Day party hosted at the Trump International in Washington.
A Maryland federal judge last week approved a lawsuit alleging Trump is violating the law by mixing his private companies with foreign governments, signaling further constitutional debate over the nature and limits of the presidency.