Selena Gomez already rid herself of her egg throwing, torso tattoo-loving ex-boyfriend Justin Bieber this year, and now she wants to finally leave behind her Texas mansion. Gomez's attempted home sale hasn't taken up quite as much time as the Jelena situation, but it's proving to be rather difficult.
The pop star hasn't even owned the 10,016-square-foot Fort Worth house for that long; she bought it for $3.5 million in November 2015. Alas, she changed her mind about the five-bedroom, 6.5-bathroom property less than a year later, and was already willing to take a loss when she publicly listed it for a touch under $3.5 million in August 2016.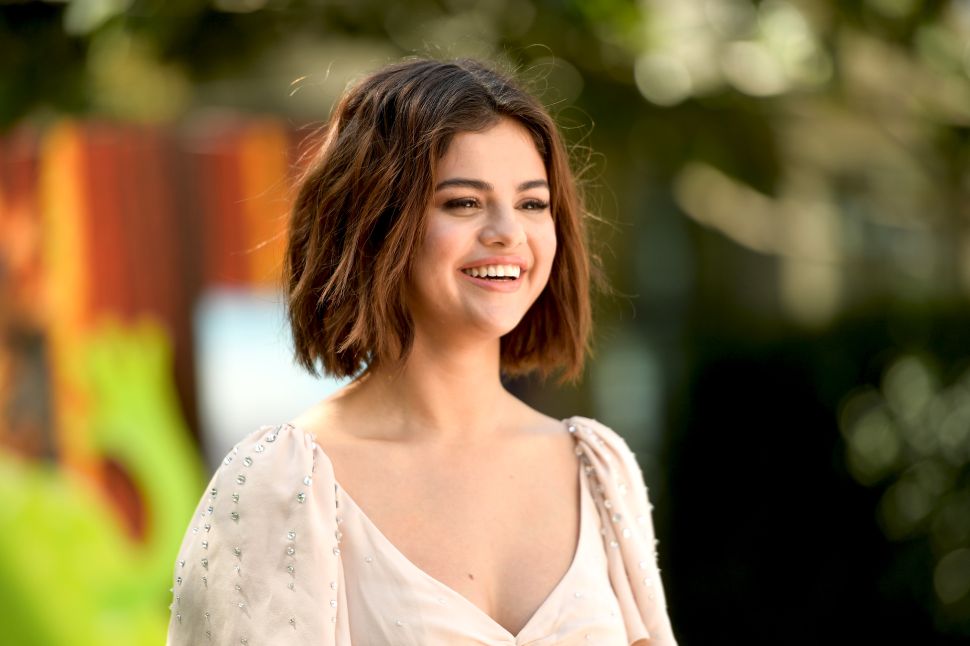 It's been on and off the market a few times since, but she lowered the price tag to $2.999 million in January 2017, and kept it there until this month—it's now being offered for a mere $2.7 million.
We wonder why Gomez is so determined to bid the 1.56-acre Montserrat estate farewell; she previously called it her "dream house." She bought it so she could stay there while visiting family in her native Texas, but perhaps she's just not hanging out there quite as much lately—honestly, she's been floating along on various yachts this summer and that does sound more appealing.
It's designed to look like a chateau in southern France, per the listing held by Christie's International Real Estate, which feels like a bit much for Texas, but sure. It's built entirely of gray and blue stone, and the interiors are filled with vaulted ceilings, columns and a wrought iron staircase.
The sunken living room has travertine floors, while the formal dining room features a fireplace with a custom mantel and green bookshelves. The kitchen also looks more than acceptable for all the baking parties the entire Taylor Swift #squad could ever dream of.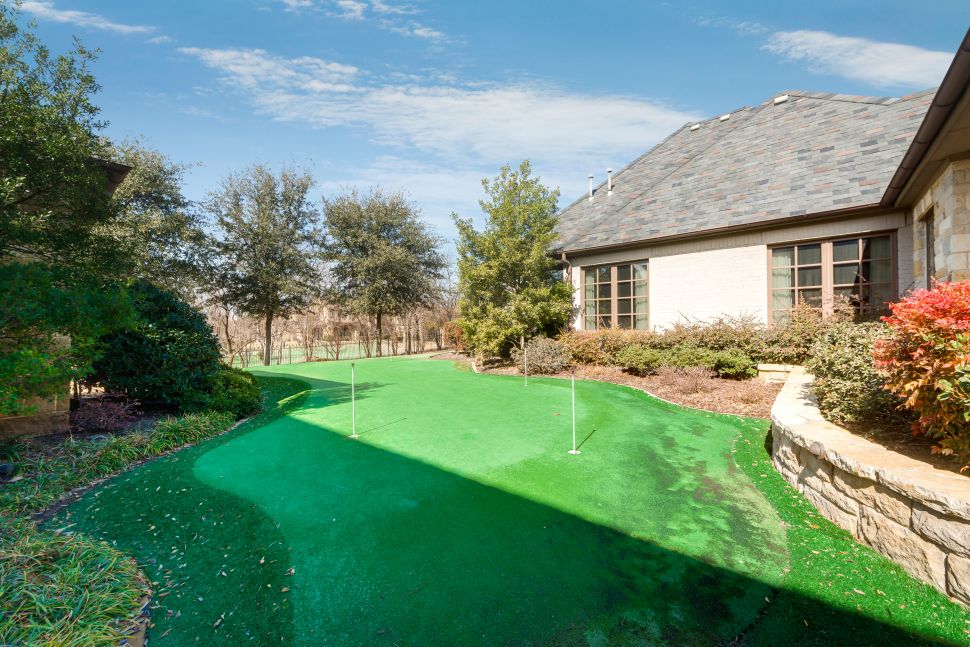 The home might be attractive to a Goop enthusiast—there's a gift wrapping room and a crafts room, so there's plenty of space to store all the psychic vampire repellant and jade eggs. There's also a study/music room (perhaps where she stores that break-up ukulele) and an eight-seat movie theater with a candy bar, but hopefully Gomez didn't throw Sour Patch Kids around the cinema floor akin the groceries and lipstick she tossed about in Fetish.
There's a full outdoor kitchen, in addition to a pool with lagoon, a sport court and a putting green—sorry, Bieber and Hailey Baldwin, but this one isn't for you.
This isn't even the only house Gomez is trying to offload right now, as she listed her Studio City abode in Los Angeles for $2.8 million in June, after just over a year of ownership. Maybe a "Come and Get It" sign along with the "For Sale" banner would help.