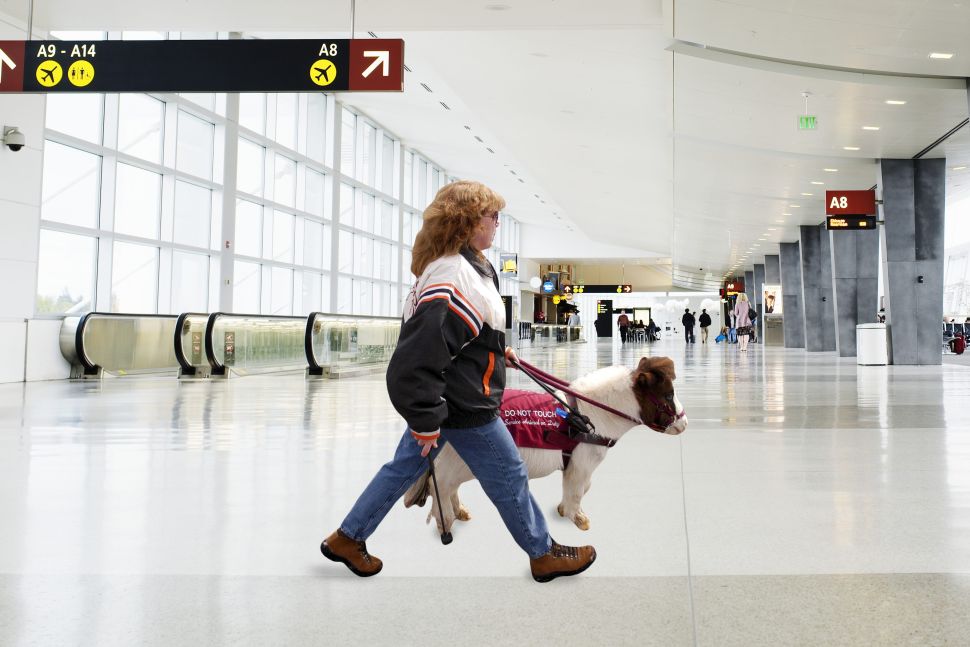 Starting September 17, you won't be allowed to bring your service or emotional support animal on a Southwest Airlines plane, unless it's a dog, a cat or a miniature horse, the airline announced on Tuesday.
Under the new rule, each traveler is limited to only one service animal, and it should be kept in a carrier or on a leash at all times.
These policy updates are a direct response to a dog biting incident on a Southwest plane in February. The company said the changes were created after consultations with numerous advocacy groups that represent disabled travelers and a study of the recent enforcement guidance issued by the Department of Transportation (DOT).
Miniature horses are recognized as a service animal by the Americans with Disabilities Act, which governs laws overseeing service animals. Despite their name, miniature horses are typically larger and stronger than most service dogs, making them ideal for helping people with disabilities balance. Also, they can live for up to 30 years, significantly longer than most dogs.
Southwest Airlines was the latest among airlines that has tightened policies on service and emotional support animals, which occupy the cabin with passengers, in the wake of unfortunate accidents or overly creative passengers testing their boundaries.
In June 2017, a large emotional support dog bit a passenger on a Delta flight from Atlanta to San Diego. Seven months later, Delta Air Lines updated its service and support animal rule to requires a 48-hour notice and additional documents from veterinarians.
In January this year, United Airlines rejected a performing artist with a peacock from boarding a plane from Newark, N.J. to Los Angeles, despite the fact that he had all the required documents. The peacock and its owner ended up making a cross-country drive to complete their trip.
In 2014, as an experiment, a New Yorker writer took a 26-pound pig onboard a JetBlue flight from Newark to Boston. Complaining from peer passengers and a little extra explaining at the check-in counter aside, the experiment was successful, probably for the last time. In June this year, JetBlue updated its support animal policies to specifically allow only three animals on flight (which are the same as Southwest): dogs, cats and miniature horses.
The Americans with Disabilities Act recognizes dogs and miniature horses as service animals for people who are deaf or blind. But what kind of emotional support animals are allowed to fly with their owners are largely decided on a case-by-case basis, and the rule varies from airline to airline.
The DOT doesn't regulate what kind of support animals can fly, but it grants airlines the right to reject excessively large or heavy animals, or animals that they deem too unusual, such as reptiles, ferrets or spiders.
If you plan to travel with an emotional support animal, the best advice is to call your airline in advance.