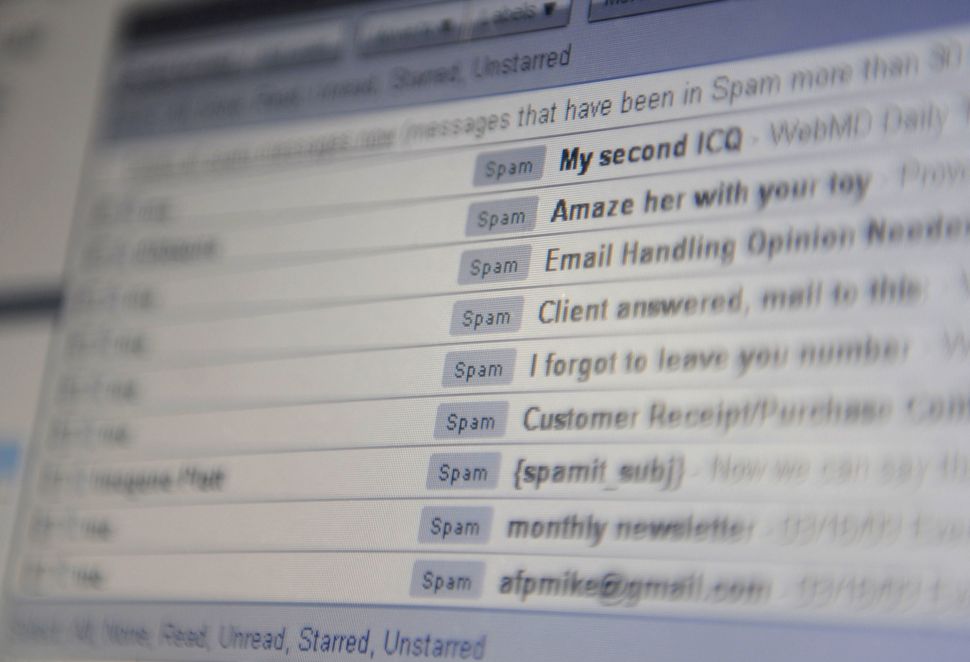 The concept of operating multiple email addresses at once has become standard practice. You have a personal email, a work email, the one you use to sign up for social media accounts, and the one you use to give out to sketchy dudes so they'll leave you alone. You've also probably got one, like I do, that you use mostly for online purchases or registering for commercial services you aren't particularly worried about. It's the one where you still get 500 emails a week from the GAP after that one time you bought a v-neck T-shirt three years ago, or that you plug into Expedia when it's time to book a trip. 
For a lot of people, that's probably a Yahoo account, AKA the garbage disposal of email services. It's something the company itself is aware of, as a recent Wall Street Journal story points out, and you may not be surprised to hear they're already using that against you. 
There are a lot of reasons to operate an afterthought account like this. For one thing, it's considered good privacy practice, as pieces like this one on Lifehacker earlier this summer suggest. Sometimes, you don't want to put your main email into circulation because you're concerned about how it will be tracked, or that your privacy will be violated in any number of other ways. (There's even been a boom in instantly disposable, single use email account services of late.) 
You may just not want advertisers to be able to gather any more information about your personal habits or purchasing patterns than is absolutely necessary. Maybe you're buying a super weird and specific type of sex toy, or ass medicine. Not my business, and no one's business to be honest. But struggle as we might, albeit feebly, against the all-encompassing surveillance panopticon, it turns out that media companies are always one step ahead. If you bought a blender in 2016, they're gonna know about it. Now you're blender guy forever to them. 
The big takeaway from the Journal piece is that Oath, the Verizon owned company that operates both Yahoo and AOL (along with Tumblr, Huffington Post, Engadget and others), has been actively mining users' emails for data from the over 200 million accounts in circulation in order to specifically serve the type of targeted advertisements most people are trying to avoid in the first place. In an era in which tech companies are erring toward the side of fewer privacy violations, it's something of a shock that Oath—unlike Google, which says that they stopped scanning emails last year—seem to be leaning into it full steam ahead. 
"Email is an expensive system," Doug Sharp, Oath's vice president of data said, attempting to justify the practice. "I think it's reasonable and ethical to expect the value exchange, if you've got this mail service and there is advertising going on."
Here's the thing though, it's specifically because Yahoo accounts tend to be considered secondary to the primacy of Gmail—which has 1.4 billion users—that this harvesting of data is going on. The company is aware that their properties are aging out of relevance, a source admitted to the Journal, and are looking for ways to pick any meat off the bone that's left. What's more, because they're aware that people use Yahoo as a backstop for spam and marketing emails, and specifically because of that, they're gold mines of purchasing information. The companies does say, however, that they refrain from scanning "personal" messages, and only focus on commercials ones.
From the piece:
In meetings with marketers, Oath representatives have acknowledged that many people use Yahoo Mail as their primary service for unwanted commercial email, one of the people who heard the pitch said. They indicated this is an advantage for advertisers who want to collect as much commercial data on users as possible, the person said.
It would be an almost hilarious tacit concession of competitive defeat for Yahoo, if it didn't also translate into a profitable means of abusing access to our private business. In effect, they're admitting they're a garbage dump, but as any detective or investigative reporter will tell you, there's a lot you can learn from the stuff people throw away. The trash is where all the receipts live.