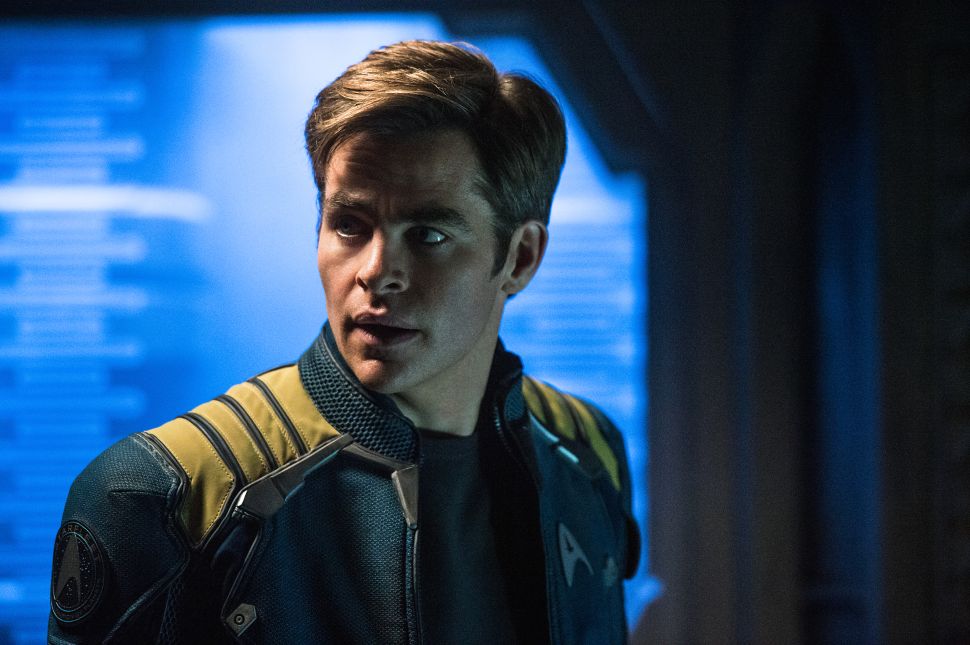 On Friday, The Hollywood Reporter announced that negotiations for Chris Pine and Chris Hemsworth to reprise their roles in Paramount Pictures' Star Trek 4 had broken down and that both sides had walked away from the project. Though the studio is enjoying a solid year at the box office, it is still largely bereft of valuable IP and can't afford to let the franchise wither and die. So if Paramount can't confirm Pine and Hemsworth, executives should do everything they can to fast-track Quentin Tarantino's script to save it.
Star Trek remains a hugely popular title as evidenced by its recent movies, CBS All Access' Star Trek: Discovery and the upcoming return of Patrick Stewart as Captain Jean-Luc Picard in a new series. Despite that, the current cinematic trilogy isn't on par with Star Wars, Marvel flicks or other marquee blockbuster franchises. Generally speaking, studios like to rake in three times the production cost of their tentpoles, so even though these Star Trek movies have made money, they haven't exactly lit the box office on fire. Star Trek ($385 million worldwide off a $150 million budget), Star Trek Into Darkness ($467 million off $190 million) and Star Trek Beyond ($343 million off $185 million) have all been expensive endeavors that haven't hit their targets.
To resolve this, Paramount could follow the lead of 20th Century Fox. Amid dwindling ticket sales for the X-Men franchise, the studio branched out into different genres and made 2016's less expensive Deadpool ($783 million off $58 million) and 2017's Logan ($619 million off $97 million). Deadpool became the highest-grossing X-Men movie ever (its sequel made a lot as well), while Logan was well reviewed  and became the first superhero movie to receive a screenwriting Oscar nomination. Both projects helped reinvigorate the brand.
Tarantino's films aren't cheap (at $100 million, 2012's Django Unchained was his most expensive film by far), but they don't usually cost anywhere near what major blockbusters do. Besides, reining in the spending doesn't necessarily prevent studios from ringing in record-breaking numbers. Paramount could minimize its financial risk with Star Trek by betting on an Academy Award–winning filmmaker to revitalize the series.
Tarantino is a singular filmmaker whose take on the Star Trek universe could capture the imagination of fans and critics alike (his lowest rating on Rotten Tomatoes is for The Hateful Eight, which still holds a respectable 74 percent). Lengthy conversations about the Federation's philosophy, sharp observations about the effect of deep-space travel on the human psyche, snappy dialogue and clever characters could make for a boldly original Star Trek entry unlike anything before it.
Spock actor Zachary Quinto told Observer back in April that he'd jump at the chance to work with the director. "Man, I would love it," Quinto said. "We would all love it. I've been a fan of Quentin since the first movie, which I think was Reservoir Dogs. I have just always been an admirer of his unique brand of storytelling, and I feel like to interlace that with the Star Trek universe would be a real dream. It would be amazing."