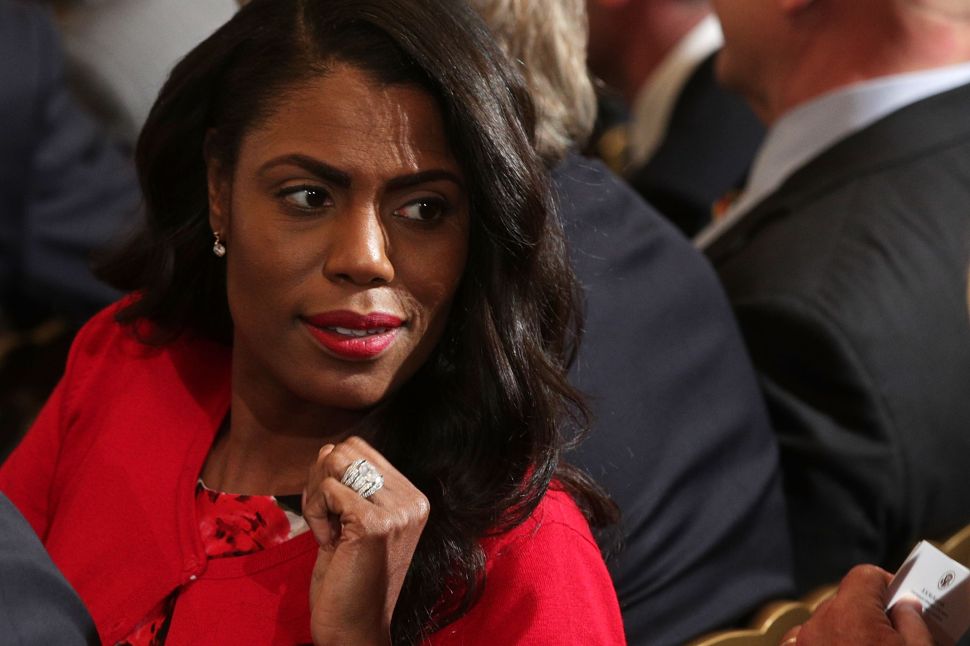 Omarosa Manigault Newman dominated the headlines when she released an audio recording that allegedly captures her firing by White House Chief of Staff John Kelly. 
She made a separate recording of Lara Trump offering her another job, which Manigault Newman considered to be an offer of hush money, and she also claims to have many more damaging recordings. 
In the past, the public thought about wiretapping as a concern only for law enforcement and alleged criminals. Today, however, there is a growing awareness that in some U.S. states, including New Jersey, anyone can be taping you at any time. The White House isn't the only place where employees record conversations without their employer's knowledge. The proliferation of cell phones and other concealed devices can make workplace recordings increasingly common.
State Laws Governing Secret Recording
While secret recordings within the White House open up a wide range of security concerns and ethical debates, "regular" employees can often make secret workplace recordings without running afoul of the law. In New Jersey and New York, you may record a conversation or phone call in which you are participating without getting the permission of the other party. 
Under New Jersey's wiretapping law, it is a crime to intercept or record an in-person or telephone conversation unless one party to the conversation consents. So, while recording a conversation between two people in a breakroom would violate the law unless they consented, it is not illegal to secretly record the conversation if you are one of the participants. 
The District of Columbia, where Manigault Newman made her recording, is also a one-party consent state.
In some jurisdictions, both parties must consent. However, employers must still demonstrate that there was a "reasonable expectation of privacy" in the conversation.
Employers Must Assume They Are Being Recorded
Given that recording devices are everywhere, the risk for employers is that any audio or video recordings may be used as evidence in a later employment lawsuit. You never know whether workers are recording their performance reviews, disciplinary meetings or other interactions.
Given that so many cases come down to "he said/she said," a taped recording containing a discriminatory or harassing statement can be damning. Even if the recordings are not admissible in court, employees may threaten to release the recordings to the media, the Equal Employment Opportunity Commission (EEOC) or their labor union in order to pressure an employer to offer a favorable settlement. 
Not surprisingly, the EEOC estimates that approximately one-third of potential complainants offer some form of digital evidence, including cell phone recordings, emails and social media posts. To avoid potential liability, employers should always assume that everything can come back to haunt them. It is also advisable to consider adopting an employment policy that prohibits recording workplace conversations without the permission of all parties. While such rules were sharply scrutinized by the National Labor Review Board (NLRB) under the Obama administration, the board recently issued guidance advising that so-called "No Recording Rules" are generally considered lawful. 
Donald Scarinci is a managing partner at Scarinci Hollenbeck—read his full bio here.