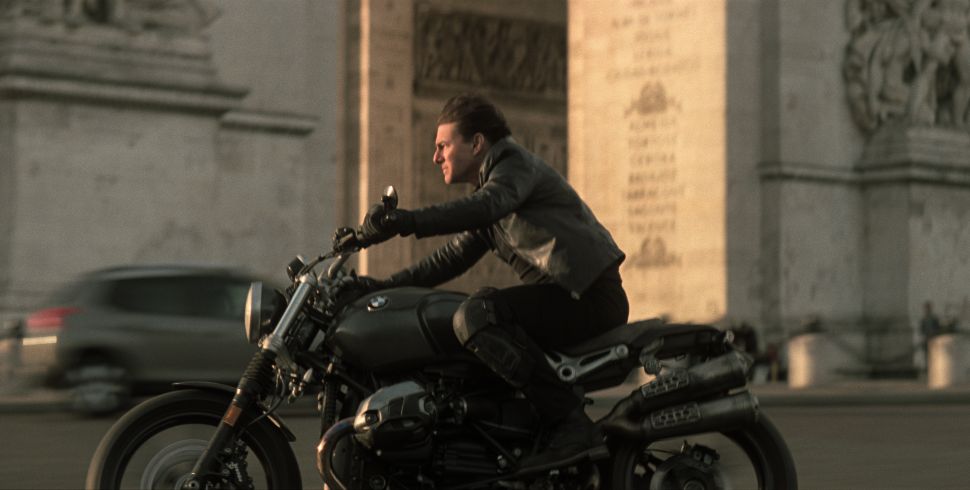 Generally speaking, the month of August has been opportunistic for the last gasps of the summer blockbuster movie season, offering a relatively competition-free slate for big tentpoles to leg out a couple extra (hundred) million dollars. In 2017, Warner Bros.' Annabelle: Creation kept The Conjuring franchise going strong with a $35 million opening en route to $102 million domestic. In 2016, Suicide Squad took in a gargantuan $133 million on its way to $325 million in North America, despite universally negative reactions from fans and critics.
Like I said, August can be a kind month that props up a late summer entry at the box office. There are sleeper hits to be found here.
Which is good, because 2017 was a rough year for Hollywood financially; the summer season fell 12 percent compared to the year before. Fortunately, this year is looking much better thanks to a strong front-loaded schedule that included Avengers: Infinity War ($678 million), Incredibles 2 ($583 million), Jurassic World: Fallen Kingdom ($405 million) and Deadpool 2 ($318 million). All told, this year's summer box office is up more than 10 percent.
But this year's August may not offer the same type of upside lifeline as year's past.
Disney's Christopher Robin opened to a solid $25 million this past weekend against a budget of $75 million, but it was the Mouse House's second-lowest opening to date out of all its live-action reimaginings. WB's The Meg and Crazy Rich Asians both have potential for similarly solid output, but neither will be putting up anywhere close to Suicide Squad numbers. Per Variety, The Meg is currently tracking for a first frame between $18 million and $23 million, while Crazy Rich Asians is looking at a potential five-day opening between $18 million and $24 million. Those numbers could make for some decent mini-hits, but blockbusters they are not.
The same goes for Mark Wahlberg's Mile 22 and Melissa McCarthy's The Happytime Murders. While both look like they could be enjoyable enough features, audiences don't seem all that enthused. Social media buzz is relatively low, and both actors' recent track records are a bit spotty at the box office.
Could that open the door for Tom Cruise's Mission: Impossible—Fallout to stick around even longer than we initially projected?
Admittedly, that's not the healthiest option for the summer box office bottom line as studios would like to see the wealth more evenly distributed. But Fallout did open to an unadjusted for inflation franchise-best $61 million and fell just a measly 43 percent this past weekend ($35 million), a particularly impressive feat for the sixth entry in a 22-year-old franchise. Given the relatively light competition—no disrespect to The Meg and Crazy Rich Asians—but Fallout could easily fall from the No. 1 spot while still picking up significant chunks of change this month. It is, after all, riding a critical high with another franchise-best 97 percent on Rotten Tomatoes.
Dunkirk opened in a similar slot last year and proved to be unexpectedly leggy as an adult-skewing earth-bound blockbuster with nary a superhero or CGI dinosaur in sight. Fallout is already at nearly $125 million domestic after just two weeks and only two films in the franchise have crossed $200 million, which seems within striking distance at the moment. August's soft close to the summer blockbuster movie season could actually elevate Fallout to record-box office highs in the Mission: Impossible series.