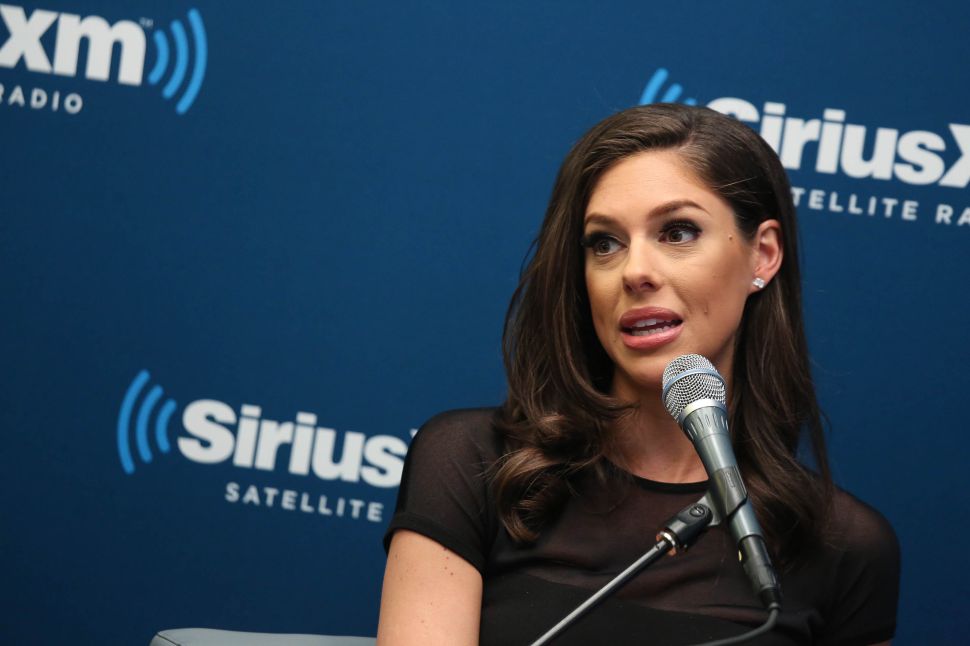 Meghan McCain will soon have conservative company on The View.
According to Mediaite, Fox News host Abby Huntsman will join the panel of the all-woman talk show. Her official start date isn't clear yet, but her last day as co-host of Fox & Friends Weekend will be this Sunday.
Huntsman, the daughter of the current U.S. Ambassador to Russia, will take over for Sara Haines, who left The View last week to co-host the third hour of Good Morning America with Michael Strahan.
Aside from McCain, Huntsman's new sparring partners include Whoopi Goldberg, Joy Behar and Sunny Hostin.
Historically, only one of the five View co-hosts has been conservative—before McCain, Fox's Jedediah Bila filled that seat.
But there were rumblings in recent days that ABC wanted to add another right-leaning voice to the mix. The final choice was reportedly between Huntsman and CNN's Ana Navarro.
Huntsman started her broadcast career as an intern for Good Morning America's Diane Sawyer. She then worked for the public relations firm Burson-Marsteller and was an adviser on her father's 2012 presidential campaign.
The 32-year-old also had brief stints at MSNBC and HuffPost Live before joining Fox News in 2015.
Huntsman has often landed in the headlines thanks to her personal life. She famously left the Mormon Church she grew up in because she disagreed with its views on women and the LGBTQ community.
She and McCain also starred with fellow conservative Margaret Hoover in a series of videos supporting gay marriage. The 2013 campaign was sponsored by the group Young Conservatives for the Freedom to Marry.
But the Trump administration has hardened both McCain and Huntsman's views. McCain has been criticized for her defense of the president's immigration policy and screeds against socialism on The View.
Similarly, Huntsman has defended ICE (Immigration and Customs Enforcement) because "they are just doing their job." She also said 16-year-olds should be drafted into the military so they can "learn respect."
Given this harsh rhetoric, The View's round table debates promise to stay as fiery as ever.