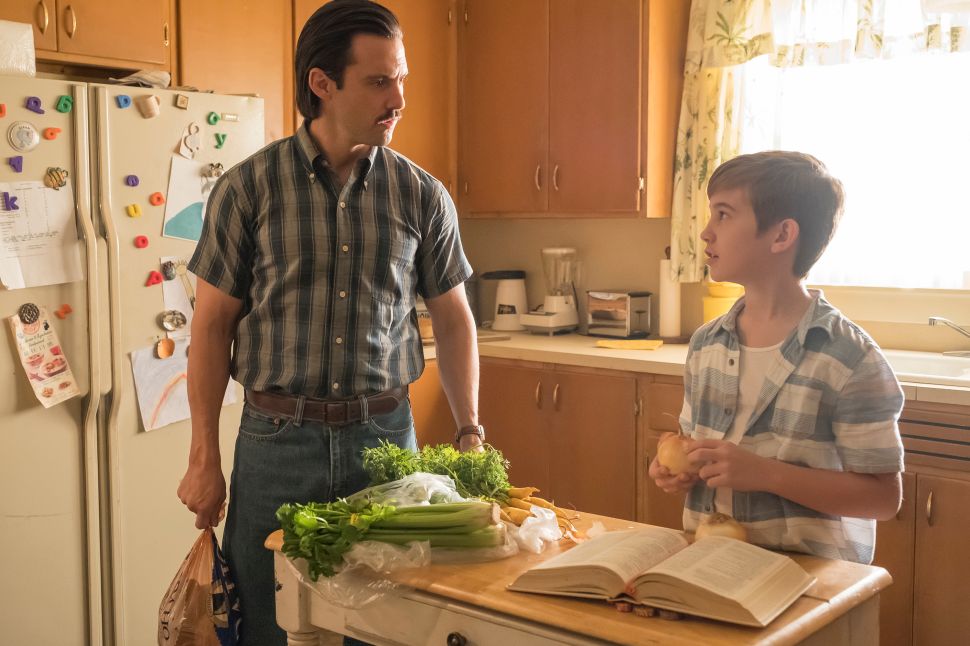 NBC's This Is Us has become a massive hit. The show is up for Best Drama at this year's Emmys after scoring several wins and nominations last year. Meanwhile, Season 2 averaged 11.1 million live weekly viewers and more than 17 million in delayed viewings.
The family dramedy is one of television's most watched series, but much of audiences' interest has revolved around the mystery surrounding the death of father and fan favorite Jack Pearson (played by Milo Ventimiglia). After that lingering plot thread was tied up in the show's post-Super Bowl episode, will legions of fans still tune in?
Showrunners Isaac Aptaker and Elizabeth Berger are betting on it, having plotted out a third season that moves beyond the details of Jack's tragic demise. In a recent interview with The Hollywood Reporter, they responded to complaints that Season 2 was at times too grim and lacked the warmth and humor of the first season, promising a bit more levity. "We felt like, at the end of Season 2, our family had grieved and processed the loss of Jack on a deeper level than they ever had before," Berger said. "So I think this is a very hopeful season, and it's a season about true new beginnings for everybody."
Following in the footsteps of previous seasons, Season 3 will kick off with a Big Three birthday celebration (the siblings are turning 38). The series will then shift to the events teased in the Season 2 finale, specifically the budding relationship between Kevin (Justin Hartley) and Beth's cousin Zoe (Melanie Liburd) and the depression that Toby (Chris Sullivan) is tackling.
"Within the first half of our season we're going to be seeing Kate and Toby go through various challenges," Berger said. "Obviously last season their journey to have a family, that's a journey that we're going to be continuing this season, and there's going to be the stresses of your first year of marriage. It's something that we're going to be building toward."
Viewers were also given a glimpse at a future roughly 15 to 20 years from now in which Randall's grown daughter Tess (Iantha Richardson) was a social worker. While it doesn't sound like they'll immediately return to that period in Season 3, Aptaker hints that the show will incorporate another flash forward.
"That future storyline is part of our bigger picture plan for the series, but there will be answers in the future this season as well," Aptaker said. For now, Randall (Sterling K. Brown) and Beth (Susan Kelechi Watson) will be addressing Déjà's (Lyric Ross) wild behavior after she damaged their car with a baseball bat.
Given Jack's popularity with audiences, the showrunners aren't ready to get rid of him completely. The third season will spotlight his stint in Vietnam as a major plot point.
"We are going to be spending a lot of time in Vietnam," Aptaker said. "We hired Tim O'Brien, who is one of the premier novelists and a veteran himself, to come consult in our writers' room because most of us were not actually alive during Vietnam. We wanted that authority there to really get the story right…We took so much from Tim and his life. He's actually co-writing, with Dan Fogelman, an early episode that really dives into Jack's history there."
This Is Us returns September 25.