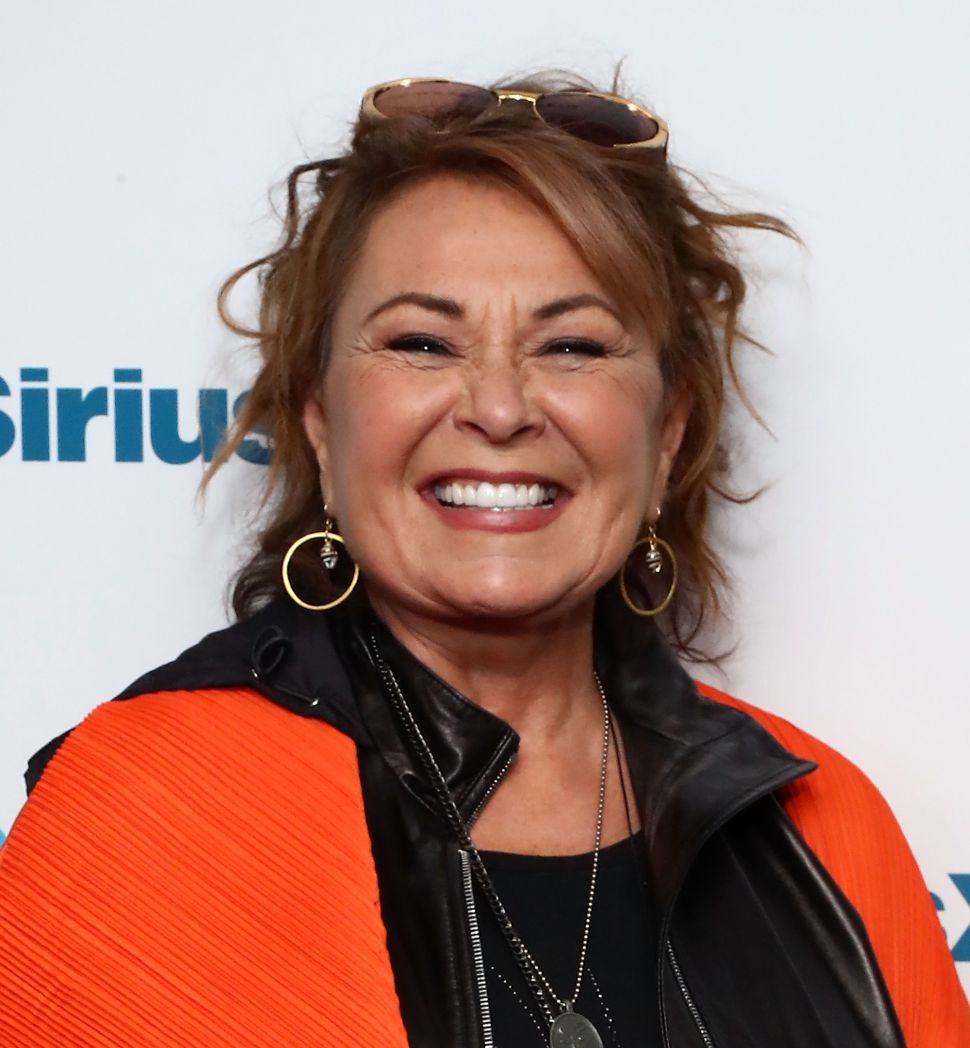 With Tim Allen's Last Man Standing revived by Fox, the actor has been making the rounds at the Television Critics Association's summer press tour. During a recent interview, Allen was asked about Roseanne Barr's recent fall from grace.
"You know, I go way back with Rosie and that's not the Roseanne that I know," Allen told media Thursday, per TheWrap. "I don't know how—my mother and I went through this. She goes, 'What did she mean by that?' And I said, 'I don't know.' She was the most diverse and tolerant woman I've ever known for a long time. So whatever got in her head isn't the Roseanne that I know."
In May, ABC's highly-rated Roseanne revival was cancelled after Barr made a series of racist tweets in reference to former Obama aide Valerie Jarrett. At the time, ABC Entertainment president Channing Dungey released the following statement:
"Roseanne's Twitter statement is abhorrent, repugnant and inconsistent with our values, and we have decided to cancel her show."
"It's a very icy time," Allen said. "We've gone backwards. There are things you can't say. There's things you shouldn't say. And I've said, 'Well who makes up these rules?' As a stand-up comic, it's a very dangerous position for me to be in because I like pushing buttons. We're all very sensitive."
When asked if he felt ABC was justified in firing Barr, he said, "They had to do what they've got to do."
But given the popularity of the Roseanne revival, ABC has been developing a spinoff centered around Sara Gilbert's character. The network is getting closer to giving it the greenlight as it continues to negotiate with Barr's camp. The new series will be titled The Conners.
Last Man Standing, meanwhile, was cancelled by ABC after six seasons in 2017. Fox then swooped in earlier this year to order a new season of the multi-cam sitcom.