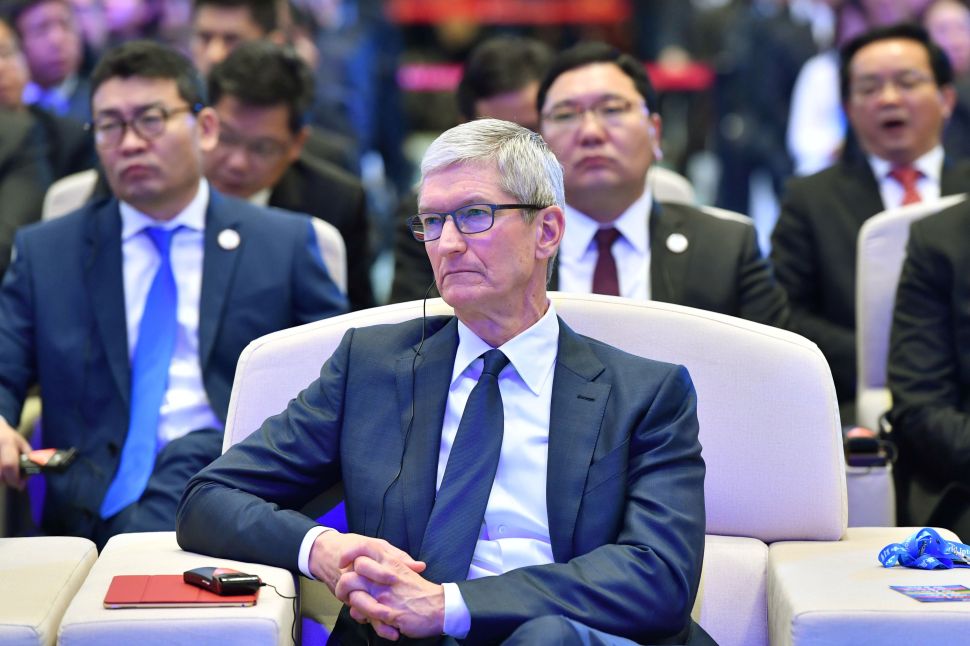 Will Amazon or Apple be the first company in history to reach a $1 trillion market valuation? That was the question occupying investors, as well as curious tech news followers, two weeks ago when the two companies, along with many other public companies, were about to report quarterly earnings.
As the summer tech earnings season draws to a close, Apple has emerged as a more likely winner in the race toward the $1 trillion milestone. After Tuesday's report of estimate-beating revenue and profit, Apple shares soared to a new record high, pushing the company's market value to $956 billion, higher than Amazon's peak last week at $933 billion.
With sales numbers strong on both device and service categories, whether or not Apple can eventually cross the trillion-dollar mark in the near future will depend heavily on how the U.S.-China trade tensions unfold.
CEO Tim Cook certainly doesn't want to see the tariff war get worse. In a call with investors on Tuesday, Cook said he was "optimistic that countries will get through this."
"There is an inescapable mutuality between the U.S. and China that serves as a magnet to bring both countries together," he said. "Each country can only prosper if the other does. And of course, the world needs both the U.S. and China to prosper for the world to do well."
One major change in Apple's scorecard at the end of the company's third fiscal quarter is that it has lost the status of the world's second largest smartphone company (second to Samsung) to Chinese smartphone giant Huawei. But, on the bright side, Apple saw a 20 percent increase in the average price of iPhones sold to $724, thanks in part to a strong demand for iPhone X, the priciest model of the three new phones Apple launched last year.
Slowing volume growth coupled with higher than average iPhone prices signals that Apple may be gradually moving toward a strategy focusing on high-end phones. If that's true, any impact from tariffs will amplify the price increases consumers are likely to see in iPhones.
Cook said iPhone X was the most popular smartphone in urban China in the third quarter. Total iPhone sales in the country rose by 19 percent.
He made it clear that Apple sees tariffs as "a tax on consumers," which could "bring about significant risks of unintended consequences."
Earlier this summer, Tesla hiked the average price for its cars in China by 20 percent after a new set of tariffs on American goods entering China took effect.