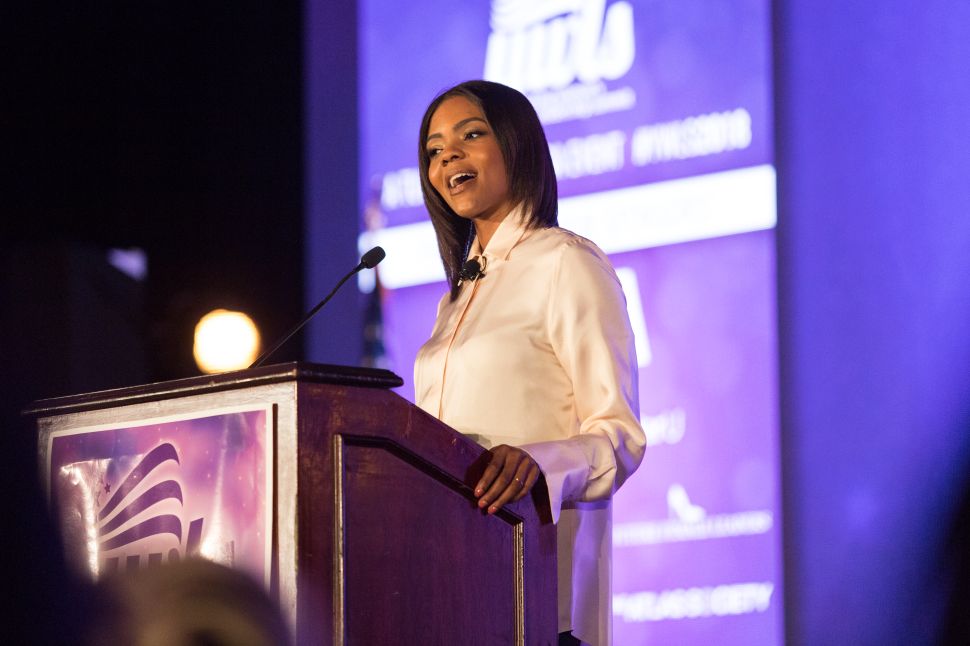 Turning Point USA's University of Iowa chapter appeared to break with the organization on Friday in the political aftermath of Mollie Tibbetts' death.
The chapter's board members posted a letter on Twitter where they took issue with a Turning Point field director seeking to host an immigration event on campus following Tibbetts' murder. Tibbetts herself was a University of Iowa student, before she was killed by a Mexican man who entered the country illegally.
"We respectfully decline this invitation. We find it in poor taste to exploit the death of a Hawkeye to suit a political agenda," wrote the chapter's leaders in their resignation letter. "Members of this chapter would like time to grieve and mourn the death of their classmate. We are all shocked, hurting, and in need of more respect than what was given to us by Turning Point USA."
The immigration event was scheduled to include appearances by Turning Point's increasingly controversial founder Charlie Kirk and communications director Candace Owens, who have been accused of exploiting Tibbett's death. This week, Owens attacked one of Tibbetts' cousins—Sam Lucas—who had accused her of using the murder for "political propaganda."
"Now stop being a fucking snake and using my cousin's death as political propaganda," Lucas wrote on Twitter.
"I find it strange that you have directed obscenities and hate towards people that support the President, but you have not directed a single bad word toward the monster who committed this terrible crime," responded Owens.
In their resignation letter, the chapter's leaders extended "sympathy to the member of Mollie's family that dealt with public harassment from Turning Point USA Communications Director, Candace Owens."
"We ask that your exchange with Owens represent only herself not conservatives as a whole," added the young Republicans.
The Twitter account belonging to the university's Turning Point chapter later deleted the tweet and addressed the letter.
"It has come to our attention that students not affiliated [with] University of Iowa Turning Point USA were in contact with Turning Point USA to plan to bring Charlie and speak on illegal immigration," read the chapter's statement. "It was a misunderstanding on our end that the event was already planned when it had just been in the works with students not affiliated with UI TPUSA. We sincerely apologize to Charlie and Candace for this misunderstanding."
When asked for comment on the fate of the board members, a representative for Turning Point told Observer that the University of Iowa chapter had not yet met "to rescind resignations."
UPDATE: This story has been updated throughout.