The Twilight movies are strange in many ways. For instance, why is it considered normal and acceptable for Edward Cullen to consistently creep into Bella Swan's bedroom to watch her sleep? Apologies in advance to the millions of die-hard Twilight fans out there, but no.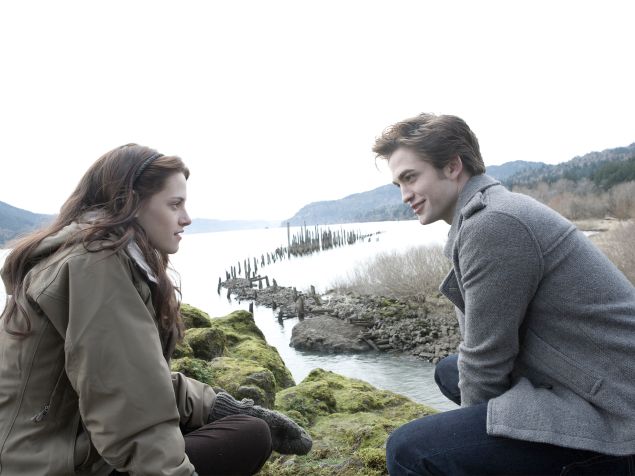 Still, über-fans will be thrilled to learn that the house used as Bella's home in the films is now up for grabs, complete with the aforementioned bedroom. Neither Kristin Stewart nor Robert Pattinson are included in the $349,900 asking price, however.
The four-bedroom, two-bathroom house is actually located in St. Helens, Ore., and not the movie locale of Forks, Wash. But don't worry, the residence has held on to plenty of the features from its Twilight heyday.
The movie's set designers painted the walls in many of the rooms, owner Dean Koenig told People, and even though they offered to return the home back to its original state, Koenig decided against it. He said after the movie it took on "a new identity" and became "a slightly better place, a little more enhanced."
Aside from its vampire fame, the 2,506-square-foot house, built in 1935, also boasts hardwood floors throughout and leaded-glass china cabinets in the dining room, per the listing held by Sotheby's International Realty broker Andrew Ferranti. The listing also states that the buyer will "live in a movie house!"
The living space has a fireplace, while the retro-style kitchen is almost entirely mint green, right down to the walls, cabinetry and even the patterned floor.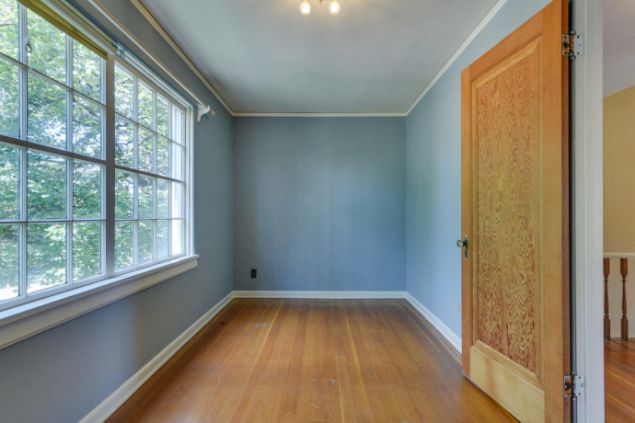 Perhaps one of the Twilight cast members will consider scooping up the place, despite the fact that both Stewart and Pattinson have spoken less than fondly about filming the movies. They both have their own impressive homes at this point—Pattinson doled out $2.18 million for a Hollywood Hills abode shortly after he and Stewart broke up, while Stewart owns both a Los Feliz house and a $5.64 million Noho loft.