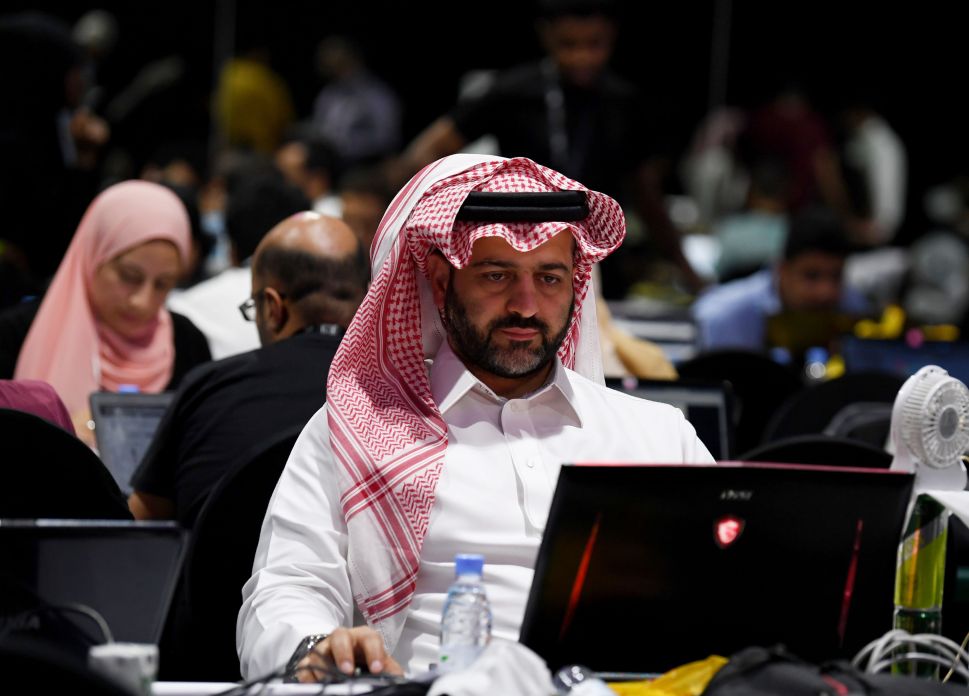 The 9/11 attacks were nearly 17 years ago, but Arab countries are still threatening similar attacks around the world. And now they're using state media to publicize their campaigns.
Yesterday, Saudi Arabia's official Twitter account tweeted and then deleted a photo of an Air Canada jet heading straight for the Toronto skyline. The photo was captioned "Sticking one's nose where it doesn't belong."
"As the Arabic saying goes: He who interferes with what doesn't concern him finds what doesn't please him," the tweet read.
The account then tweeted the threat again, without the plane imagery. But then it tweeted an apology for both incendiary messages. And finally, the entire state media Twitter account was deleted.
This attempt at Twitter diplomacy may have failed miserably. But the social media feud actually stems from a real life fight between the two countries.
Saudi officials have detained 15 women's rights and human rights activists since May. The Canadian foreign ministry said it was "gravely concerned" about the advocates being detained without cause.
Not surprisingly, the Saudis didn't like that. They froze trade with Canada and suspended the scholarships of about 5,000 Saudi students studying in the country.
In addition, Saudi Arabia ended direct flights to Canada and sent the Canadian ambassador back to his home country.
Saudi state media initially claimed the plane tweet was a tribute to the departing ambassador sent by a low level staffer (the Saudi equivalent of the "social media intern" defense).
But that explanation obviously doesn't hold water for a country that was home to 15 of the 19 9/11 hijackers and funded a "dry run" of the attacks.
Strangely, in spite of all this, Saudi Arabia and the United States are still strategic allies.
But Canada isn't the first foreign country to raise the Saudis' ire.
About a decade ago, the country's rulers threatened to make it easier for terrorists to attack London unless the United Kingdom stopped investigating corrupt Saudi arms deals.
Saudi princes allegedly promised "another 7/7" if their demands weren't met (referencing the bombings in London on July 7, 2005).
With this tweet, the Saudis threatened Canada with similarly harsh rhetoric. But so far, America's northern neighbor is sticking to its guns—no matter how many plane memes Saudi Arabia sends their way.