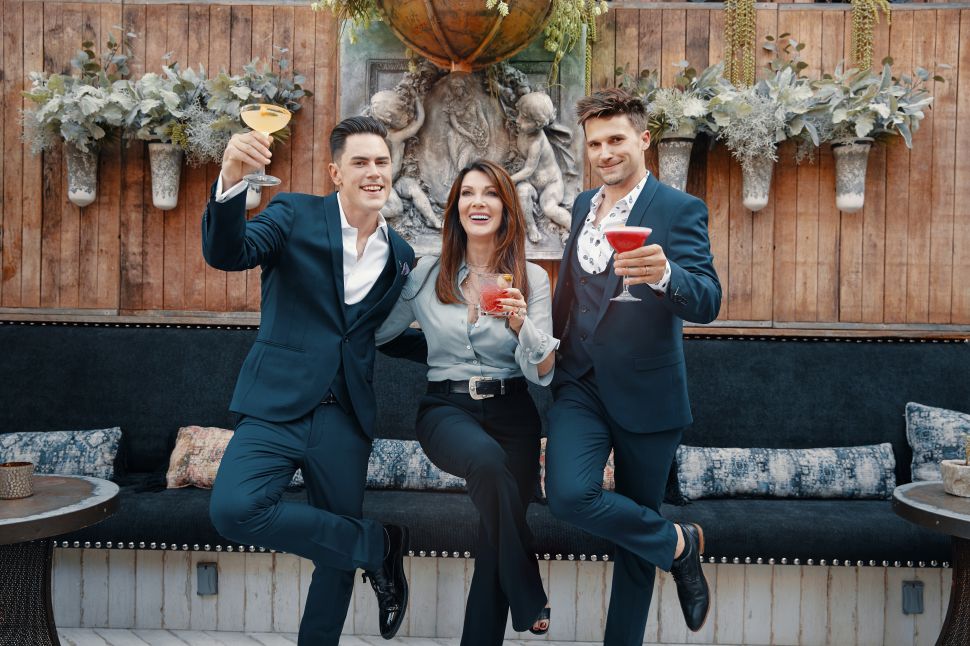 Tom Schwartz is in an incredibly good mood. After years of toil and conflict, much of it documented on the touchstone BRAVO reality series Vanderpump Rules of which Schwartz is one of several core stars, the sleek bar/restaurant he's been working on with business partners Tom Sandoval and Lisa Vanderpump is finally, finally set to open.
After months of pushing the date back due to various setbacks, Schwartz confirmed on the phone with Observer that TOM TOM will open on Thursday, August 9.
"I'm reeling and overjoyed, it's a dream come true and I'm afraid I'm gonna wake up," said Schwartz, who told me he was in the middle of running errands on Melrose Boulevard. Schwartz had spent the day working on the seventh season of Vanderpump Rules, which premieres on Monday, December 3rd. "It's a confluence of fortunate events, just meeting Sandoval on Craigslist on a whim and now starting a restaurant with Lisa Vanderpump."
Getting TOM TOM off the ground wasn't easy.
"Permitting is always a major issue. Opening day had had to fluctuate constantly, even though Ken [Todd] and Lisa have all the best connections. And how expensive it is!" Schwartz exclaimed. "Getting water and gas in West Hollywood is so bloody expensive; I was blown away when I saw the receipts."
The hard work and painful price tag appear to have been worth it. TOM TOM, which is located on Santa Monica Boulevard, right down the street and around the corner from the other restaurants made famous by the show, fits neatly into the Vanderpump aesthetic œuvre in that it seems to be drawing from 50 different design styles simultaneously.
The elegant clusterfuck of gigantic antique clocks paired with rough wood and dripping ferns produces a lush effect which feels appropriately over-the-top. If I had to assign a name to TOM TOM's look, I'd go with "steampunk secret garden."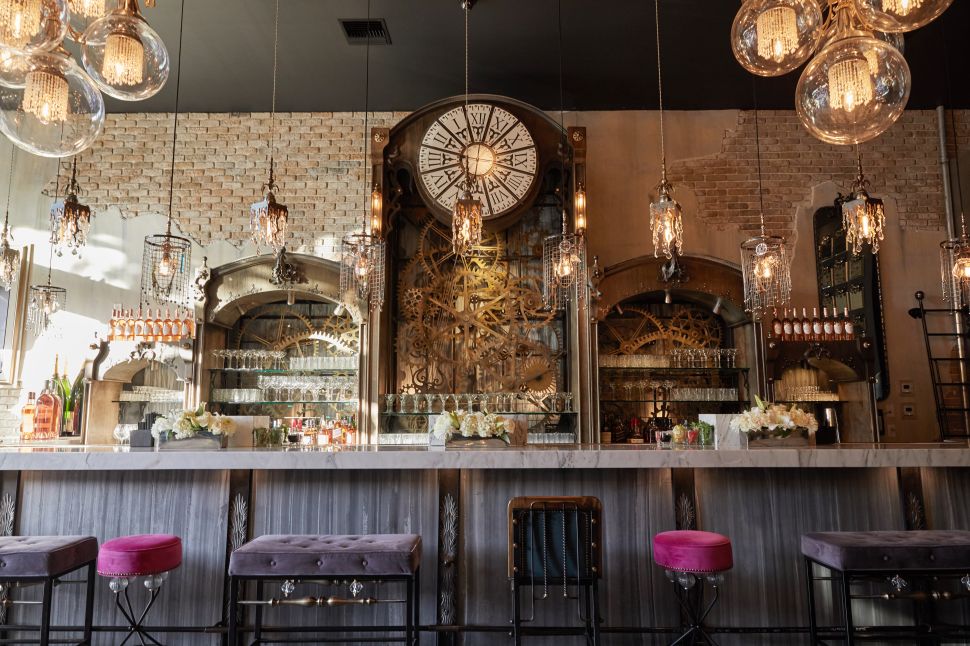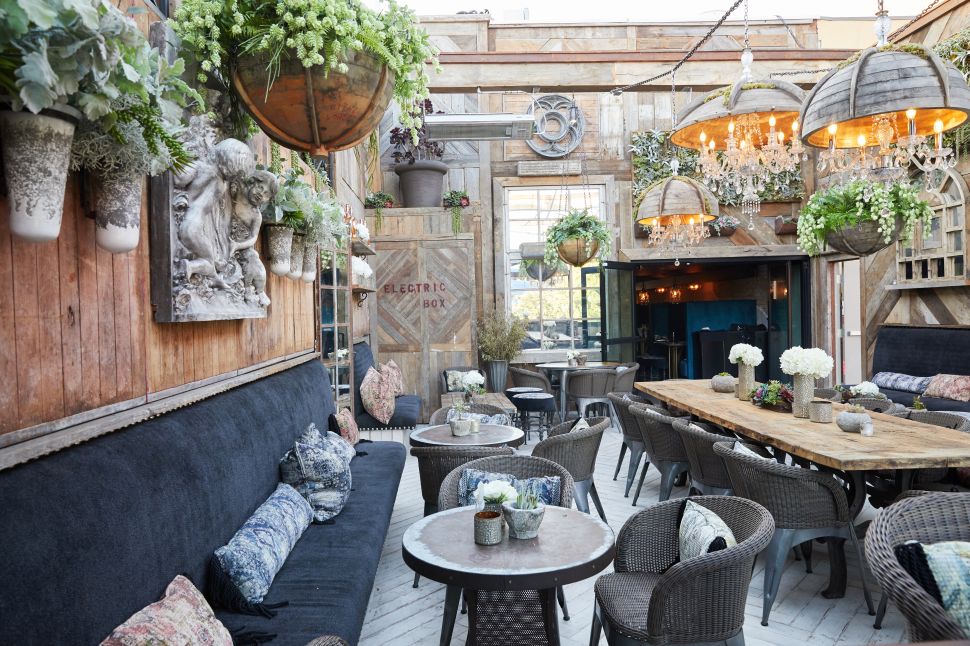 As its young, celebrity co-investors, Schwartz and Sandoval will be integral to the establishment's success, but TOM TOM's opulence and the raw ambition it takes to open a new bar in West Hollywood are pure Lisa Vanderpump, the visionary restaurateur whose other LA eateries—Villa Blanca, PUMP and SUR (an acronym for Sexy Unique Restaurant)—serve as the backdrop for the caterwauling takedowns and romantic transgressions which make up Vanderpump Rules. 
If you don't watch the show, you might be unaware that Schwartz, Sandoval and their fellow cast members all got their start in LA as wait staffers, hosts and bartenders in the restaurants Vanderpump owns. All were aspiring entertainers with dreams of stardom, who picked up more conventional Hollywood gigs with varying success (Schwartz is an occasional model; minor cast member Laura-Leigh had to leave the show when she won a small part in We're the Millers), but over the years, the Vanderpump crew has come to embrace the perks of being nothing more or less than the best versions of themselves.
Their lack of significant progress is by design; Naomi Fry said it best in the New York Times Magazine when she identified the show's environment as "a miasmic forever-present."
Vanderpump pitched TOM TOM to Sandoval and Schwartz on the latter's wedding day nearly two years ago, in keeping with his narrative arc angling away from commitment-phobia towards maturity.
"No, I can't let you do that," Schwartz responded, clearly shocked by the prospect of more responsibility. "If it fails, it's on us."
But Katie Maloney and Tom Schwartz indeed got married at the Twenty Mile House, "Northern California's Premier Eco-Estate Wedding Venue," despite Schwartz's doubts and reservations and a bad habit of making out with mutual friends when he's hammered. So too did Sandoval and Schwartz invest $50,000 each for a five percent stake in TOM TOM, which is finally on the brink of its grand opening. 
Maloney, a former waitress at SUR who's since leveraged her beauty blog, Pucker & Pout, into a custom lipstick line, has always been one of the more stable members of the group (her occasional appearances as "Tequila Katie" nonwithstanding). 
The development and construction of the high-concept bar and restaurant was featured heavily in Vanderpump Rules' sixth season, as Sandoval and Schwartz gradually adapted to the demands of opening a business and clashed with Vanderpump over her lofty expectations and management style, which the Toms found harsh.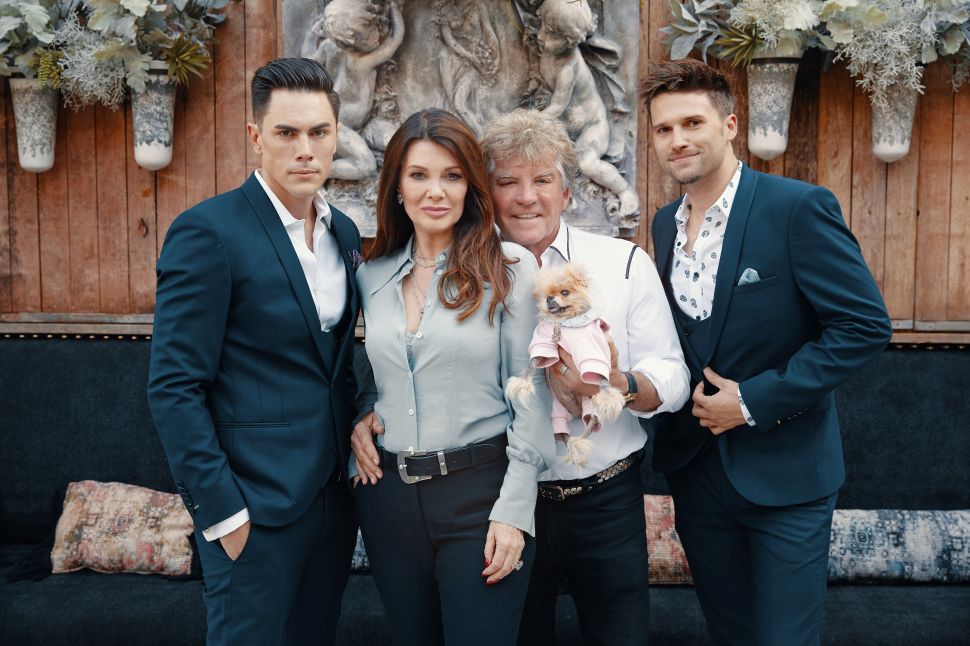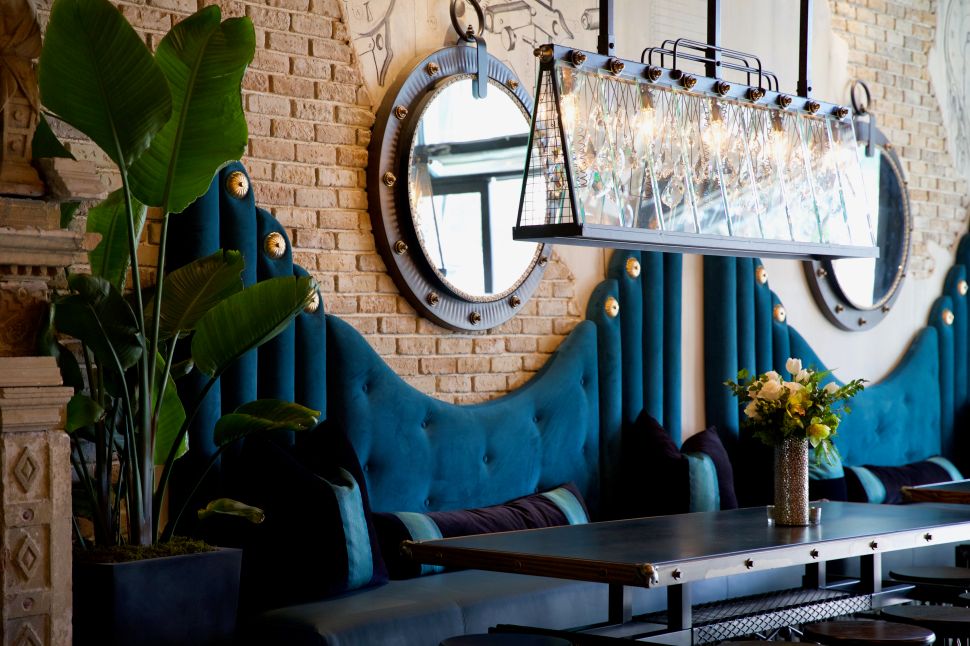 On July 1, Tom Sandoval announced in an Instagram caption that TOM TOM would be open in "3 and a half weeks," but a month came and went and the bar remained closed. On July 28, cast member Jax Taylor posted a picture from TOM TOM's interior, his legs propped up on a tasteful ottoman.
"So this is a sneak peak of @tomtom tonight," Taylor wrote. "P.s. we don't know when it's going to open so hope that saves the question I know that's coming."
It's no wonder things were tense. Inside the glimmering universe of Vanderpump Rules, itself a spinoff of the Real Housewives of Beverly Hills, the stakes with TOM TOM are high. Lisa Vanderpump's reputation as a businesswoman who traffics only in success stories is integral to the show's narrative: where the cast members are tornados of drunken angst, Vanderpump is smooth and consistent, as poised as her menagerie of domesticated swans.
Had the upscale establishment continued to languish in development hell, her image would have taken a critical hit, with Sandoval and Schwartz partially to blame for their boss's first real flop. 
But against all odds they pulled it off, and no one is happier about it than Tom Schwartz.
"Hopefully people will come to TOM TOM and spare no expense on food and drinks, because it's one of the most beautiful and unique bars I've ever seen. It's like a fantasy land," he said.
Serving as one of TOM TOM's "investors, ambassadors and promoters" will be Schwartz's biggest restaurant job yet, but he's ready to face whatever comes next. "All along I've been growing and trying to elevate myself," he said. "I can't go back to my old ways of getting blackout drunk and lost."