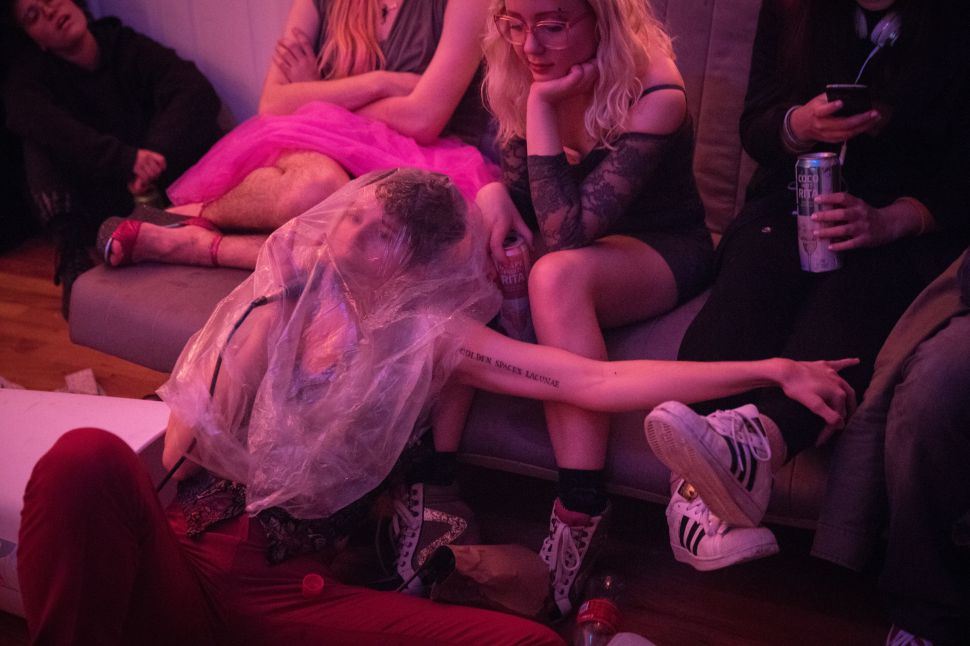 Artist Walter Wlodarczyk doesn't immediately scan as the type of person who'd be responsible for taking daringly inventive, documentarian-style photographs of the New York City underground art scene. Owning the crowd at the debut of his solo exhibition There Is Only One Of You, which took place Wednesday evening at Secret Project Robot in Brooklyn, Wlodarczyk's hoodie and 1920's-style flat cap suggested a junior research librarian, or maybe a software developer with good taste.
I get the sense this is a deliberate deflection, though. It stands to reason that someone who traffics in image-making puts a great deal of thought into how they appear to others, and I think Wlodarczyk makes himself pleasantly nondescript so his subjects have room to shine.
I only found out about Wlodarczyk's body of work yesterday after reading an exhibition preview by Cassidy Dawn Graves at Bedford & Bowery, but I was immediately struck by the through line of intimacy and exuberant energy present in his huge catalog of artists' portraits. Like a National Geographic staffer waiting for hours in the jungle to get the perfect shot of a tiger lapping water from a stream, Wlodarczyk makes sure he's optimally stationed to capture tireless New York City performers when they're most in their element.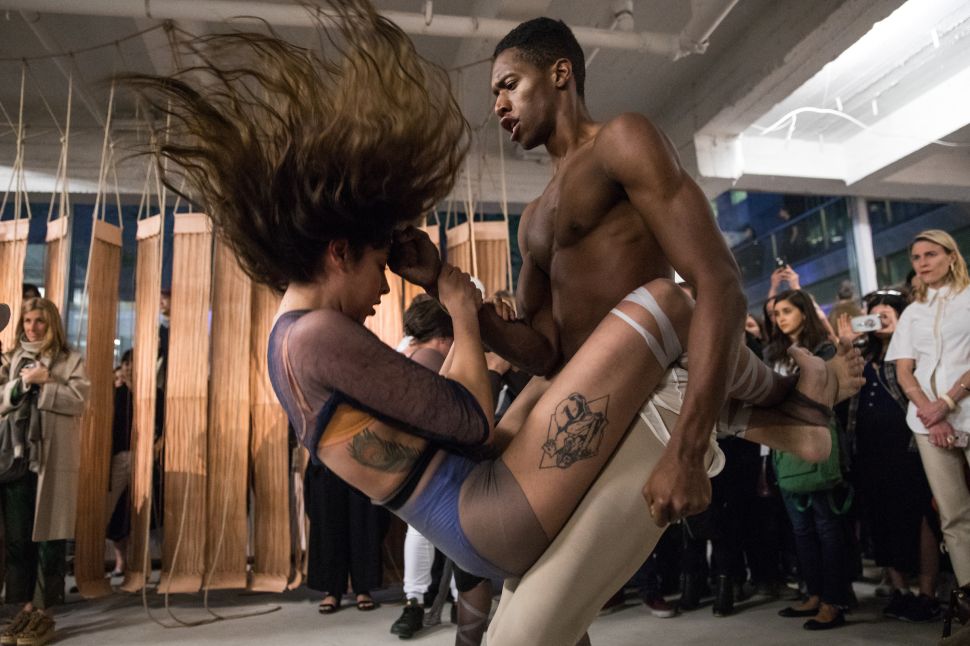 He is also acutely conscious of the conditions which make practicing art much more difficult for some members of his community, like strict coding regulations and real estate prices.
"I think to keep nightlife and art interesting in New York, we need to be able to have spaces that exist safely but don't require people to have massive budgets," he told Bedford & Bowery.  
His pictures seem to suggest the presence of an omniscient reliable narrator: someone who has ensconced himself so thoroughly within the fabric of a secret world that misrepresenting fellow denizens feels impossible. Drinking in the images of punk bands and avant-garde puppeteers and a musician shooting fire out of his saxophone made me annoyed that I wasn't a member of the scene and jealous of everyone who is.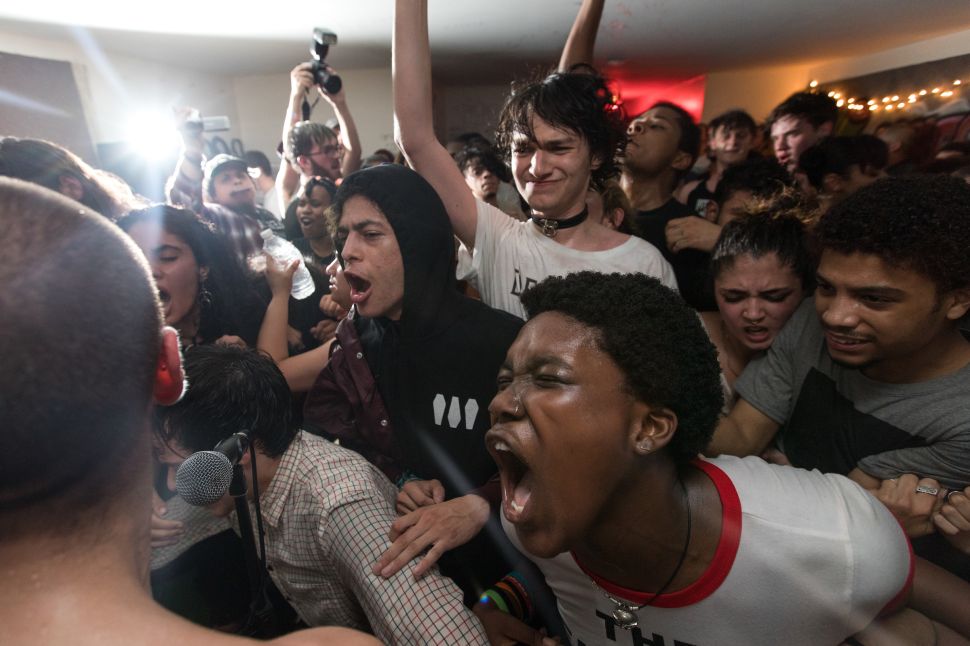 Wlodarczyk's devotion to nurturing the hyper-supportive arts environment that makes the kaleidoscope of diverse work possible is part and parcel of his overall artistic thesis.
"This community is just so full of people doing amazing things, so there's always more to see and do than any one person can," he told Observer. "Photography is great in that way, because it allows you to explore in ways that you might not be able to if you weren't photographing, and participate in a way that's more active than just spectating."
There Is Only One Of You is now open at Secret Project Robot and will be on display through September 4, 2018.