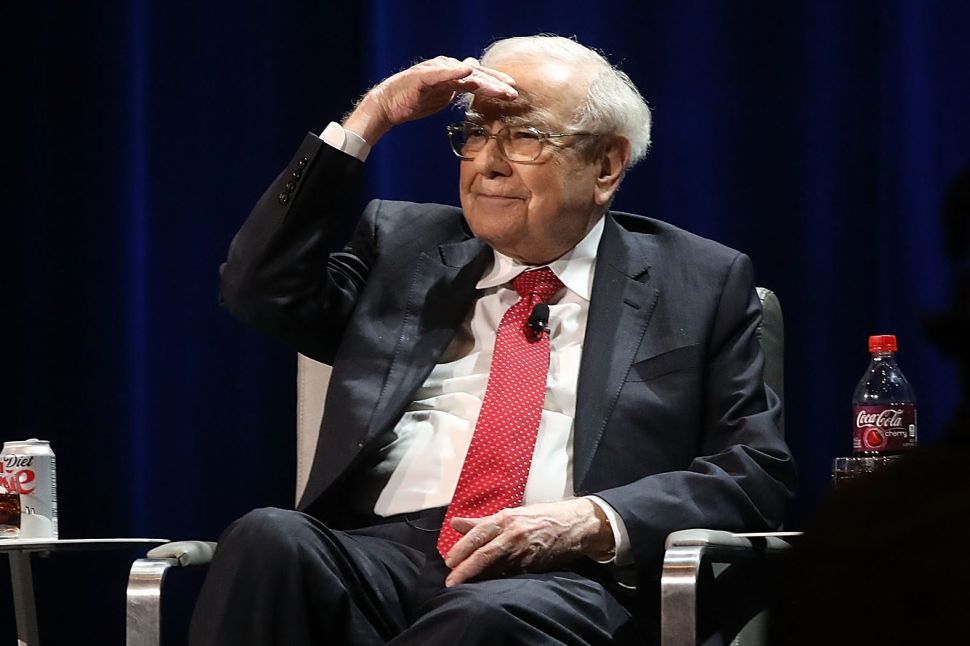 Warren Buffett rarely invests in startups. But when he does, he takes the time and effort to pick the right one—like he does for his more mature choices such as Apple and Coca-Cola—even if the company is foreign-grown and not familiar to U.S. investors.
The 87-year-old billionaire's investment company, Berkshire Hathaway (BRK.A), has agreed to acquire a stake worth between $300 million and $360 million in Paytm, the largest mobile payment app in India, several people familiar with the deal told Bloomberg and CNN Money on Monday.
The two sides have been discussing the deal for several months, which, once completed, will value Paytm at around $10 billion, sources said.
The deal will be Buffett's first startup investment in India, as well as his first major commitment in the startup world overall.
Buffett began eyeing the Indian market long before the Paytm talk began. In an interview with Indian TV news channel ET Now in May of last year, he said the country's potential was "incredible."
"If you tell me a wonderful company in India that might be available for sale, I'll be there tomorrow," he said. 
With a massive population of over a billion and a fast-growing middle class, India is a hot land of opportunities for startups and established companies alike globally. While U.S.-based global companies are eager to win a piece of India, few have been able to establish a meaning presence in the country. Berkshire Hathaway opened a regional office there when Buffett visited the country in 2011. The branch sold insurance products in partnership with a local firm called Bajaj Allianz for a brief two years, until Berkshire Hathaway exited the deal in 2013 reportedly due to excessive regulation. Walmart and Apple, two of Warren Buffet's most notable holdings, have both attempted to open shops in India, but failed over regulatory hurdles as well.
As an alternative, U.S. companies increasingly acquire India's homegrown companies, instead of building their own, to gain access to the market. Earlier this year, Walmart closed a $7 billion deal to acquire 77 percent of India's e-commerce giant Flipkart, a target that was once also on Amazon's radar.
Paytm, an eight-year-old startup, came as a natural choice for Berkshire Hathaway not only because it's the market leader in its sector, like Flipkart in e-commerce, but also because of the unique potential of India's digital payment industry.
Like other emerging markets, a lack of traditional banking infrastructure in India has fueled a boom in mobile-based finance in recent years. A report by Credit Suisse this year estimates India's digital payment sector will grow five-fold to $1 trillion in the next five years.
The Indian government is also aggressively pushing for a digitalized finance system, although it occasionally gets ahead of itself.
Ironically, it was one of these disruptive government pushes that fueled Paytm's early-stage expansion. In November 2016, India's Prime Minister Narendra Modi issued an abrupt order to ban 86 percent of the country's cash as part of an effort to crack down on India's terrorism activities, which have often been funded by counterfeit cash. The government's rushed decision ended quickly in a messy failure, but Paytm managed to win more than 10 million sign-ups during that single month.