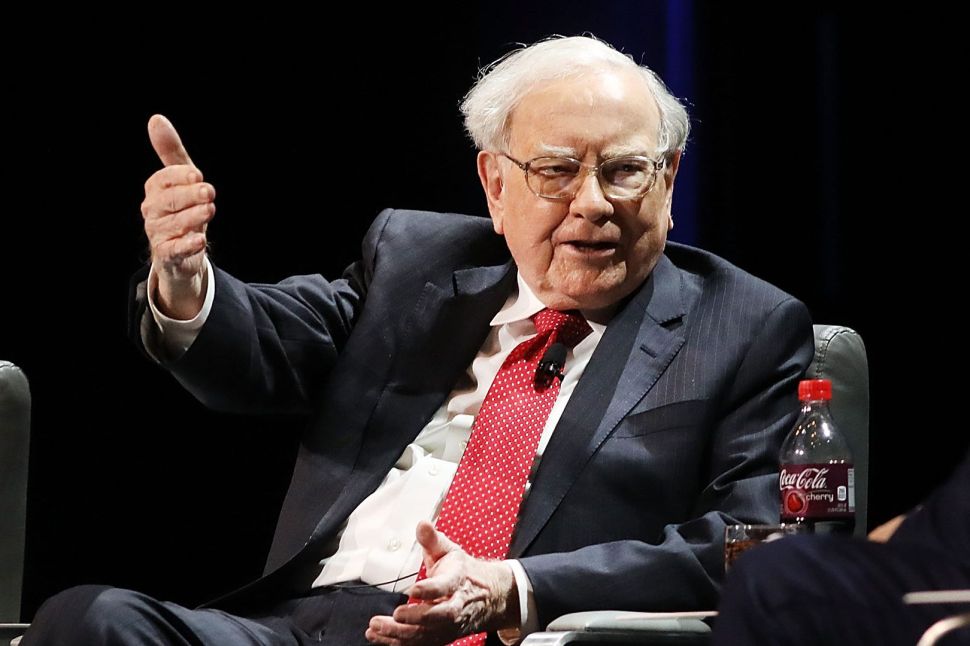 Warren Buffett, the legendary value investor nicknamed "the Oracle of Omaha" turns 88 today, and his fortune is quickly catching up with his age.
As of today, Buffett is worth $87 billion, according to Forbes' real-time billionaire net worth calculations. This time last year, he was worth just $77 billion.
Buffett's fortune grew significantly in recent months largely thanks to a profit surge of his investment firm, Berkshire Hathaway. For the second quarter which ended June 30, Berkshire Hathaway posted a 300 percent increase in net earnings from last year to $12 billion, also marking a strong rebound from the firm's rare loss of $1 billion in the first quarter.
Berkshire Hathaway owns significant shares in more than 60 companies, including Apple, Wells Fargo, Coca-Cola and Buffett's favorite restaurant chain, Dairy Queen. The company's most profitable move this year was buying 75 million shares of Apple stock in the first quarter for an estimated $12 billion. As Apple shares soared in the months after (to cross the $1 trillion mark in market cap earlier this month), that investment is now worth $16.8 billion today.
Buffett also diversified his portfolio outside the U.S. this year with a commitment to invest $25 million in India's digital payment startup, Paytm. This will be Buffett's first investment in India and one of his largest bets in the startup space.
Don't expect the shrewd billionaire to lavish much money on his birthday party, though, because he made it clear years ago that the best birthday gift is something money can't buy, which is the luck he was born with.