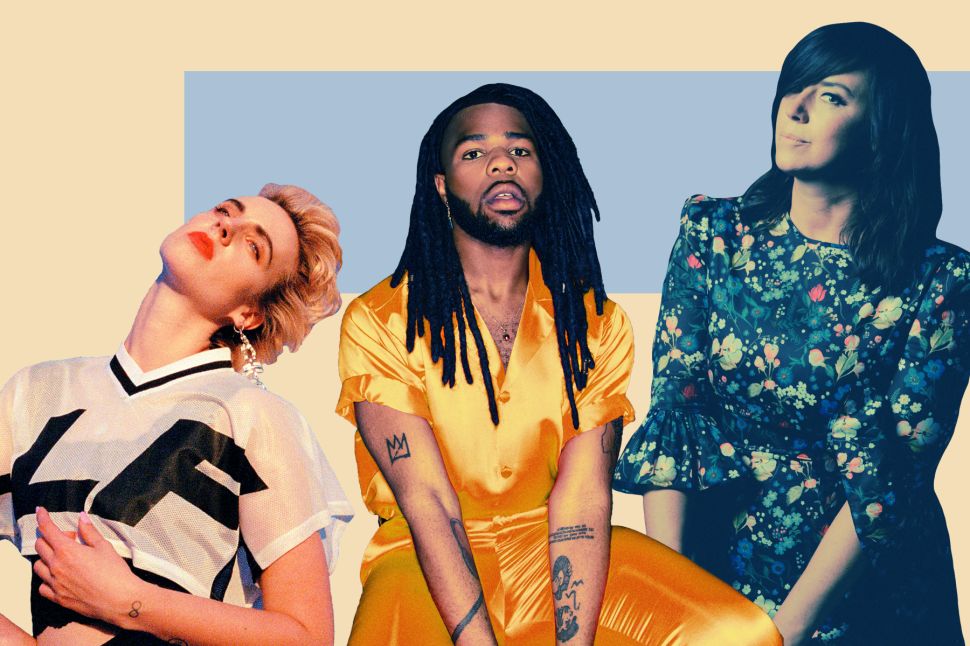 Welcome to Observer's 2018 Fall Arts & Entertainment Preview, your comprehensive guide to the best of the season. We've combed through cultural offerings from across the country to bring you our picks for the events worth leaving home for, and the releases you should be staying in for. Audiophiles should also check out our lists of must-see dance and opera and the most anticipated new theater performances.
It's a bumper fall for music, and we've got you covered, from familiar names to faves-in-the-making. Releases from Spiritualized and Matthew Dear will have your cuffing-season soundtrack sorted, and left-field pop is thriving too, with zesty sets from the gender-skewering Christine and the Queens, the bilingual rising star Empress Of, and the scuffed-up hook princess MØ. Meanwhile, expect solid showings from veteran heavyweights: Paul Simon returns with fresh twists on his back catalog, while a collection of unearthed Prince demos spotlights The Purple One's softer side. And, naturally, there's a new album of Abba covers from Cher. Mamma Mia! 
MNEK, Language (September 7)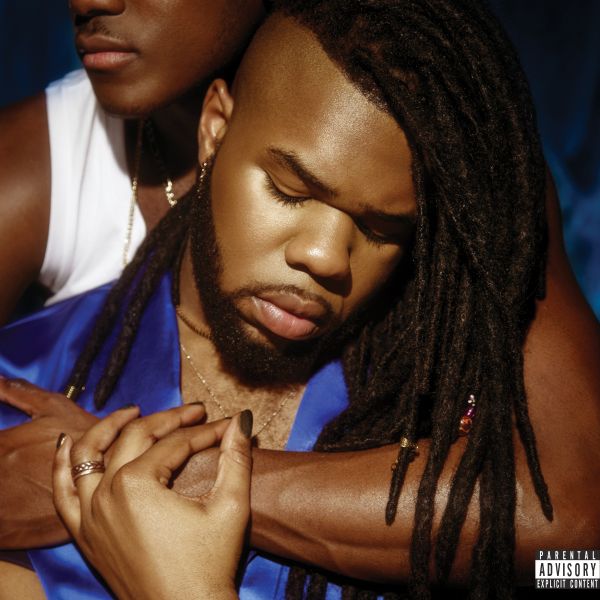 Having written smashes for Beyoncé and Madonna, South London's Uzo Emenike is pop's secret weapon. But on this long-awaited debut album, his sound rings out clearer than ever, with a sparkling duet with Hailee Steinfeld, lusty moments inspired by Janet Jackson's The Velvet Rope and unapologetic bops about gay desire.
Paul Simon, In the Blue Light (September 7)
Simon's 14th solo outing is an album of of do-overs, in the great tradition of veteran artists taking another pass at their classics (think Joni Mitchell's Both Sides Now). Don't expect "Mrs. Robinson" though; Simon is spotlighting his slept-on favorites here, like, erm, 2000's "Pigs, Sheep and Wolves."
Spiritualized, And Nothing Hurt (September 7)
Psych-rockers Spiritualized have been making the best music to get stoned to for nearly three decades, but their latest album is reportedly their last, due to its laborious and long-running production (this is their first release in six years). On And Nothing Hurt, frontman J. Spaceman hones his melodic instincts and reflects on aging. But it's still totally cosmic, man.
The Goon Sax, We're Not Talking (September 14)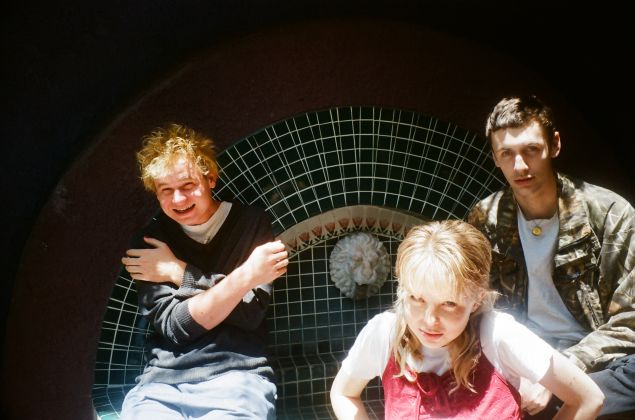 If you've ever had a crush turn sour, The Goon Sax's addictively dark take on indie-pop might feel very real, but in a good way. On their second album, following 2016's critically acclaimed Up to Anything, the Aussie trio explore teenage restlessness and grown-up angst in short songs that capture stinging truths.
Christine and the Queens, Chris (September 21)
Singer-songwriter Christine and the Queens (real name: Héloïse Letissier) serves up art-pop with a French twist, with moves inspired by both Michael Jackson and Laurie Anderson. The self-produced Chris finds the artist adding a G-funk groove to her glittering synth tunes, along with sultry come-ons, undeniable hooks and reflective lyrics about her life as a pansexual woman.
Prince, Piano & a Microphone 1983 (September 21)
This unearthed album of Prince songs is the rare posthumous release that doesn't feel like a cash-in. Originally recorded in The Purple One's home studio in Chanhassen, Minn., its nine, raw-sounding tracks are a fascinating time capsule of his artistic evolution. Highlights include a moving version of the spiritual "Mary Don't You Weep" and an intimate early take of "Purple Rain."
Cher, Dancing Queen (September 28)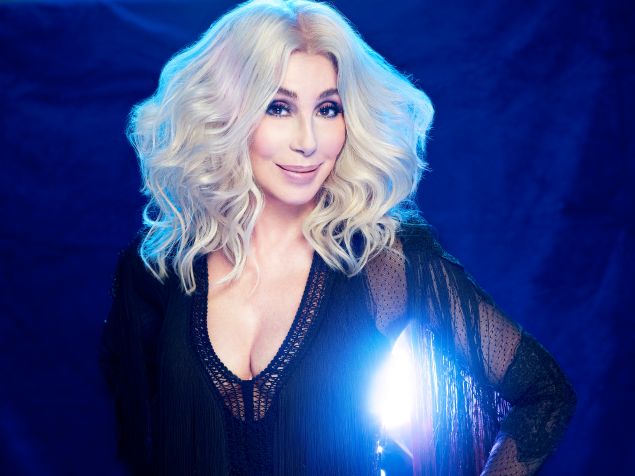 Pull your bell-bottoms out of retirement (or go thrifting for some)—Abba are well and truly back, and Cher knows it. The pop icon is reuniting with her "Believe" producer for a set of campy yet dazzling renditions of the Swedish super troupers' classics, from "Waterloo" to "The Winner Takes It All." Featuring lashings of auto-tune, obviously.
Chic, It's About Time (September 28)
Nile Rodgers of Chic was the 1970s' reigning king of disco, and his crown hasn't slipped since. After lending his signature groove to Daft Punk's "Get Lucky" in 2013, the 65-year-old has been firing on all cylinders, and It's About Time refreshes his guitar-funk with appearances from young guns like Vic Mensa and NAO.
Cat Power, Wanderer (October 5)
Indie rock's patron saint of broody angst is broadening her perspective on this self-produced album—her tenth to date. Though the record has been six years coming, Chan Marshall's songwriting sparkles with soulful guitar tones and well-traveled wisdom, as on the powerful Lana Del Rey duet "Woman."
Phosphorescent, C'est La Vie (October 5)
The spirit of Music City is all over Phosphorescent's first album in five years. In the wake of a move to Nashville, frontman Matthew Houck puts a refreshingly rootsy spin on his soul-baring anthems, exploring struggles with fatherhood and identity. It's a humdinger, y'all.
John Grant, Love Is Magic (October 12)
Maybe his adopted home of Iceland has seeped into Michigan-born John Grant's pores—his latest record is laced with chilly textures, as well as wide-screen synths that bring to mind '80s electronic experimentalists. "Is He Strange" is a lovelorn gem that's as touching as Grant's early acoustic ballads, while a moving tribute to Chelsea Manning proves that politics and pop do mix.
Matthew Dear, Bunny (October 12)
Matthew Dear creates epic constellations of sound that can also hit poignantly close to home. The Detroit-raised producer's sixth album ditches the dystopian landscapes of his 2010 breakout album, Black City, for textural techno and blasts of pure pop joy, courtesy of two collabs with Tegan and Sara.
Empress Of, Us (October 19)
Cult artist Empress Of counts Solange and Blood Orange as label mates, and shares their independent spirit too. On her second album, the L.A.-based singer's sublime, lilting pop finds her flitting between English and Spanish, blending knotty electronic textures with bold pop choruses—"When I'm With Him" has the sugary rush of a fresh-cracked coconut.
MØ, Forever Neverland (October 19)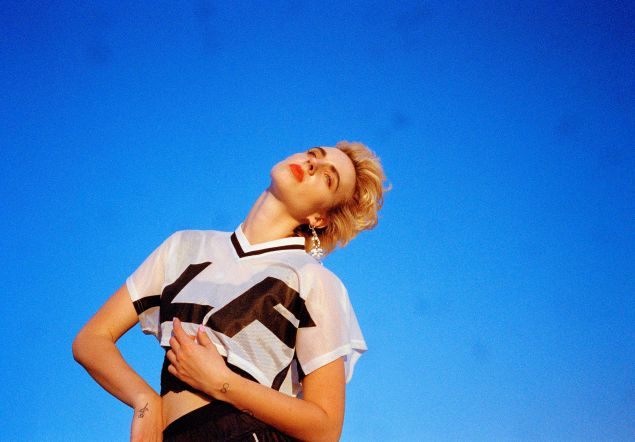 Punkish alt-pop heroine MØ (it's pronounced "moo") has struggled to match the success of her globe-conquering Major Lazer collab "Lean On" with her solo work, but that may be about to change. On Forever Neverland she links back up with Diplo, creating synth-driven hits-in-waiting with a sly melancholic edge.
Neneh Cherry, Broken Politics (October 19)
The "Buffalo Stance" singer has expanded her sound in recent years, but lost none of her street smarts. Following 2014's experimental Blank Project, Cherry reunites with production whiz Four Tet for her bewitching fifth solo album, combining tactile electronics and jazzy textures with thoughtful lyrics about the refugee crisis and gun control.