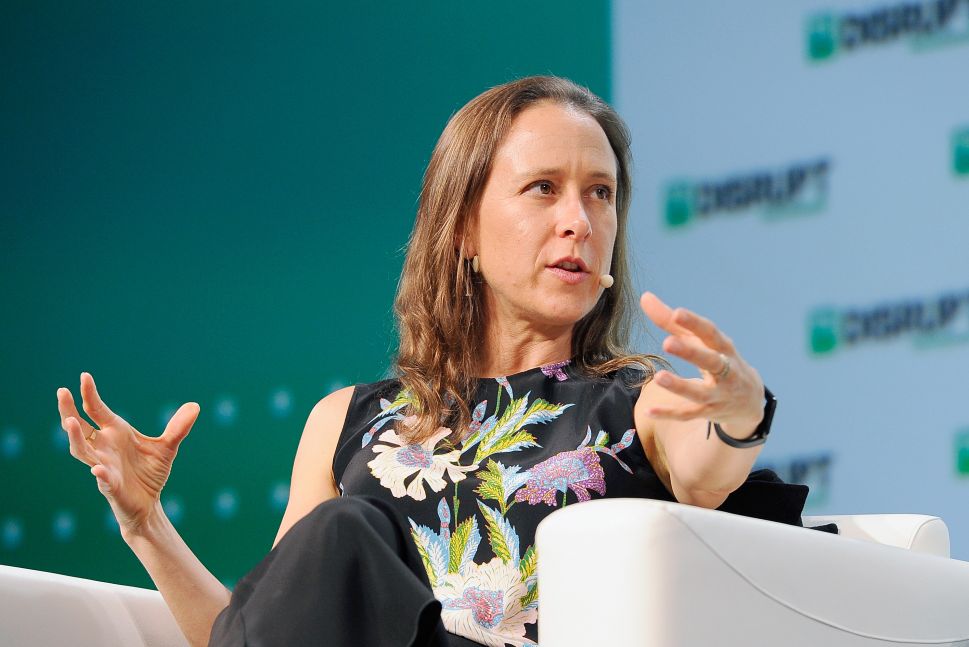 Several months ago, Joseph James DeAngelo, better known as the "Golden State Killer," a serial rapist and murderer in California who evaded detection for over four decades, was caught in Sacramento, Calif.—all thanks to a piece of key information about DeAngelo's DNA profile that police acquired from an open-source genealogy website.
Now, DeAngelo is facing charges in relation to 12 homicide cases committed between 1979 and 1986. Although the discovery of a long-escaped serial murderer is great news, the case prompted a larger question among the growing body of consumers of gene-testing tools: Will my DNA information be shared with law enforcement, or other outside parties, whenever they ask for it?
23andMe, the second largest company in the consumer gene-testing space, has made it clear that it won't participate in such efforts. (The Golden State Killer gene information was obtained from personal genomics website GEDmatch, not from 23andMe.)
"We say no," said Anne Wojcicki, CEO of 23andMe, when asked whether her company would hand over user data to law enforcement officials if they ask for it at the TechCrunch Disrupt conference on Wednesday in San Francisco. 
"It's not our business; we are really focused on the empowerment of the consumers. Your wellness, health, ancestry and identity," Wojcicki explained. "There are groups out there who want to specifically do that kind of business, but that's not something we are going to be pursuing."
In fact, 23andMe's gene-testing kit prevents the discovery of cases like the Golden State Killer from happening by design. To make sure that the saliva sent to 23andMe is produced by the saliva's owner, 23andMe intentionally asks users to submit one-half teaspoon for testing, which normally takes an adult five to 10 minutes to produce and is a much larger volume than what can be accidentally drawn without a person's consent.  
Also, 23andMe doesn't allow DNA information submission from third-party sources, which was exactly what the Sacramento police did in the Golden State Killer case; investigators uploaded DeAngelo's DNA information acquired from a crime scene to the open-source genealogy website GEDmatch (without DeAngelo's consent).
However, that doesn't mean 23andMe doesn't share consumer data in some derivative forms.
In July of this year, 23andMe closed a deal with pharmaceutical giant GlaxoSmithKline (GSK) to grant it exclusive rights to mine its customers' de-identified DNA data for future drug targets. Before that, 23andMe already had multiple deals with pharmaceutical companies, such as Genentech and Pfizer, to support their medical research.
23andMe still owns the original data, but it allows GSK, Genentech and Pfizer access to aggregate-level analysis of the collected information.
The motivation behind these deals was to find a future cure for human beings at a cheaper price. A former Wall Street executive before starting 23andMe in 2006, Wojcicki witnessed first hand pharmaceutical companies' skyrocketing cost of developing new drugs over the years. Per her account, when she started investing in the pharma industry in 1996, the average cost of developing a new drug was $700 million; by the time she left the industry 10 years later, the cost had ballooned up to $3 billion.
"The reason [developing new drugs] is so expensive is almost everything fails. So, we are looking to see, if we start with human genetics, do we have a higher likelihood of success?" Wojcicki said. "I think there's no better feelings for our consumers than saying, 'you guys have been part of a cure for depression, or Crohn's disease, or Parkinson's disease.'"