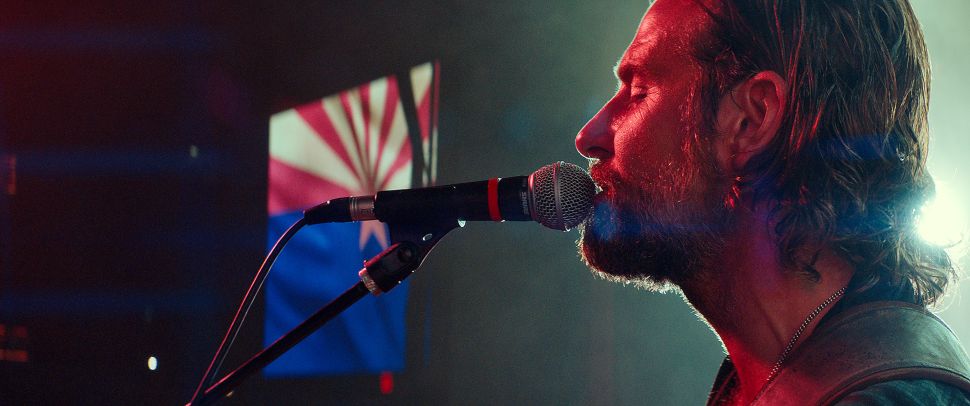 Happy Friday! It's been a long week, right? But instead of working yourself into a tizzy over the latest office drama or our country's political unrest, why not reflect on some of the major ups and downs we've been witnessing in the entertainment world?
Recent developments have further bolstered a rising star, cast a shed of doubt on a presumed Oscars contender and invited us to reevaluate the streaming wars. Let's check in with the star meter to see what's what!
Michael B. on the Rise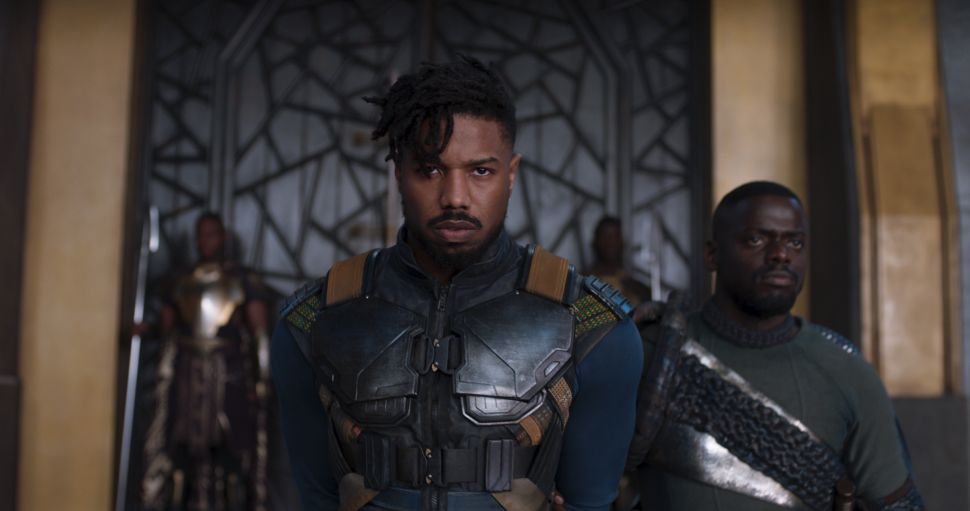 We love Michael B. Jordan. Not only is he a talented young actor, but he's also expanding his portfolio with unique projects as both a producer (for Netflix's upcoming superhero-adjacent series Raising Dion) and director (The Stars Beneath Our Feet). However, his additional behind-the-scenes commitments won't get in the way of his ascension up the movie star ranks. Already the lead of the surprisingly good Creed franchise—the sequel is due out in November—and coming off a widely celebrated turn as the sympathetic villain Killmonger in Black Panther, Jordan just landed another major project.
On Thursday, Variety reported that Paramount has tapped Jordan to lead its new Tom Clancy film series centered around John Clark, a popular supporting character in the Jack Ryan novels. The studio is currently developing two films based on the ex-Navy Seal–turned CIA operative, Rainbow Six and Without Remorse. Clark has previously been played on screen by Willem Dafoe in Clear and Present Danger and Liev Schreiber in The Sum of All Fears.
This gives Jordan his second non-comic-book franchise. Well played, sir. Well played.
Should A Star Be Worried?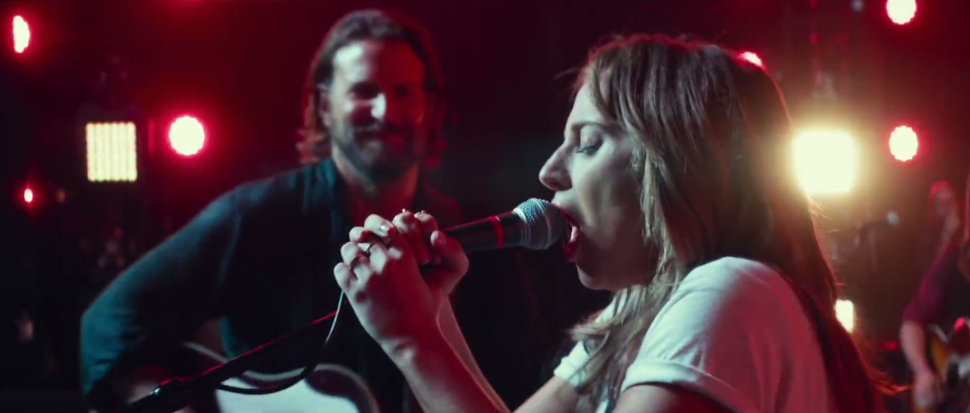 This week, A Star Is Born failed to land among the top three films considered for the Toronto International Film Festival's audience award, a strong indicator of which way the wind is blowing for Oscars hopefuls. Over the past 10 years, every single Toronto People's Choice winner has also landed a Best Picture nomination at the Academy Awards, and Bradley Cooper's remake of the Hollywood classic, costarring Lady Gaga, was believed to be a front-runner.
Instead, Peter Farrelly's out-of-nowhere crowd-pleaser Green Book took home the top prize just ahead of Barry Jenkins' If Beale Street Could Talk and Alfonso Cuarón's Roma. We have an avalanche of worthy prestige pictures coming our way this fall, but A Star Is Born has long been considered a favorite, making its miss at TIFF all the more surprising.
That's not to say the movie is a bust; it's been generating rave reviews from the festival circuit and currently sits at 95 percent on Rotten Tomatoes. But maybe it isn't quite the runaway champion that speculation has pegged it to be.
Hulu Stands Still

As we noted earlier this week, Hulu has struggled to find a hit show to follow The Handmaid's Tale. The hope was that The First, a $55 million series from House of Cards creator Beau Willimon that stars Sean Penn as the commander of the first mission to Mars, would emerge as a strong contender. But the streaming service mis-marketed the new project as a space exploration adventure when, really, it's a domestic drama about a father-daughter relationship.
Reviews have been mixed to positive—it currently holds a 66 percent on Rotten Tomatoes—which is a disappointment given the resources invested and the talent involved. Earlier this year, Hulu was the fastest-growing streamer in the United States. Dating back to The Handmaid's Tale premiere, the service has been in a prime position to close the distance with competitors Netflix and Amazon. But while Hulu has put forth some solid projects, it has yet to replicate the success of its flagship series and remains behind the other two streamers in Hollywood's arms race.