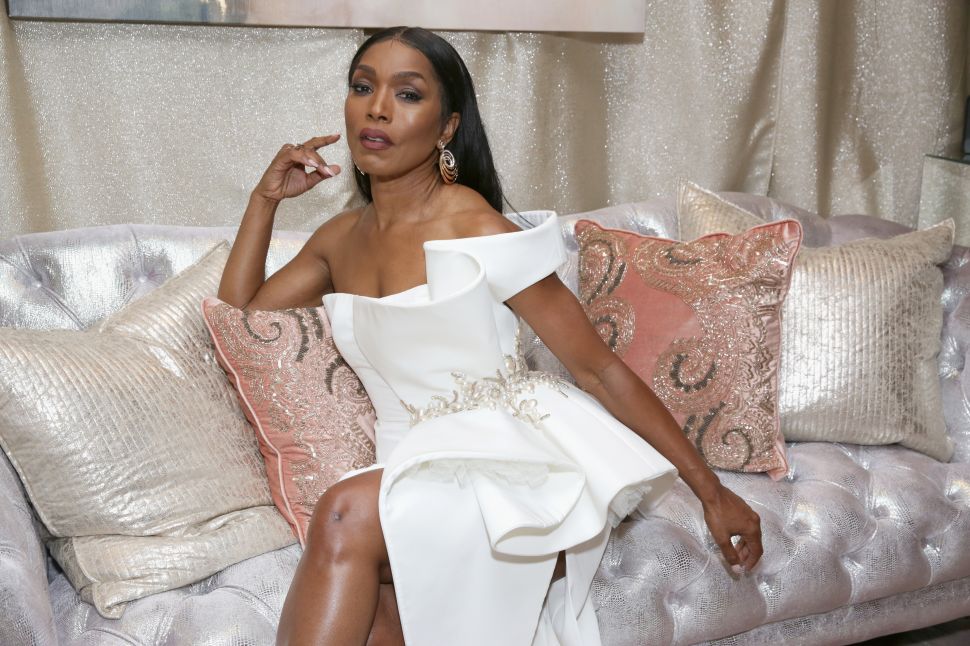 Tuesday's print edition of The New York Times incorrectly identifies a picture of actress Angela Bassett—the Golden Globe winner and Academy Award nominee who has played Tina Turner and Betty Shabazz—as Omarosa Manigault Newman, a former Trump employee who has played herself on both network television and in real life.
The mistake was pointed out on Twitter by Buzzfeed journalist Julia Reinstein, and acknowledged as a genuine error by the New York Times communications Twitter account. "We regret running an incorrect caption from a photo wire service in some early print editions," the Times tweet reads. "We will issue a correction in tomorrow's paper."
Not everyone who received today's paper got the version with the error. At least one Twitter account holder in Connecticut ran a photo from an edition of the Tuesday Times without the image in question, and with the caption changed.
It's unclear how the caption made it all the way to the approved print edition, even if the mistake was indeed the fault of journalists at a wire service such as the Associated Press. Omarosa was not even in attendance at last night's Emmy awards.
The New York Times did, however, manage to correctly identify Tiffany Haddish, Rachel Brosnahan, RuPaul, Leslie Jones, Kate McKinnon, Alec Baldwin and Glenn Weiss.
Last year, the Times eliminated the copy editor position at the paper and folded the copy editor's traditional duties into a catchall editorial position.