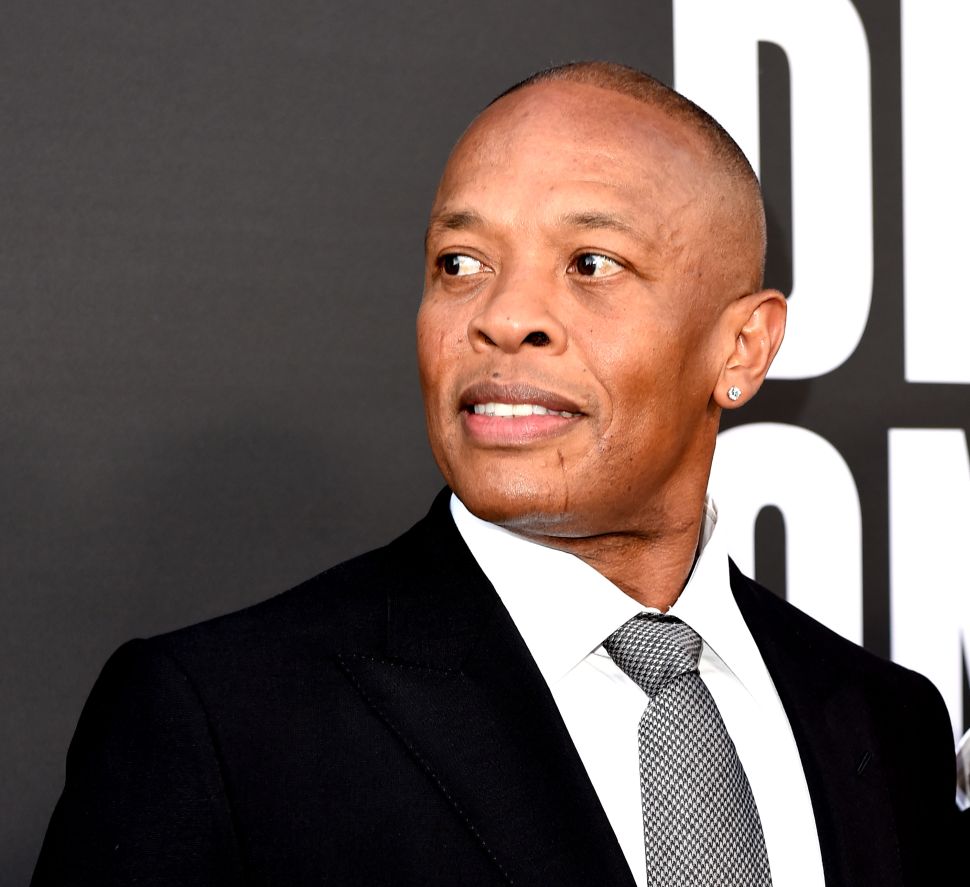 Either Apple is content to deliver a slate of very safe original programming, or the tech giant isn't afraid of getting trounced by Disney when both conglomerates roll out their new streaming services.
Subscribe to Observer's Entertainment Newsletter
According to the The Wall Street Journal, Apple CEO Tim Cook halted the development of an original show based on rapper Dr. Dre's life due to its adult content, which included sex, drugs and violence. Apparently, Apple is aiming for a family-friendly vibe with its forthcoming original series. This isn't a total shock—last year, Bloomberg described Apple's strategy as "conservative and prickly"—but we still can't shake off the surprise of it.
Per WSJ, Apple isn't looking for any programming with "gratuitous sex, profanity or violence," as it doesn't want its consumer brands associated with offensive content. The problem with this? Most authentic and high-quality original television features adult themes in some capacity. Even more baffling is the lineup of promising adult-skewing dramas Apple has already picked up. Is there a disconnect between corporate guidelines and creative aspirations?
Apparently, Apple execs have already begun overseeing in-development series such as M. Night Shyamalan's untitled psychological thriller, about a couple who lose a young child. Before they greenlit that show, they requested that the crucifixes in the couple's house be removed to avoid delving into religious subject matter, said people working on the project. The report also highlights a #MeToo-themed show from Whitney Cummings that Apple declined to order.
It's fair to wonder just how compelling splashy dramas from Reese Witherspoon and Jennifer Aniston and Oscar-winning director Damien Chazelle can be without any real teeth. And if they adhere to parental-guidance restrictions, will any of the ambitious sci-fi series Apple has lined up be a match for Amazon's The Expanse or Netflix's Stranger Things? We've seen how this sort of thing has limited broadcast television in recent years.
One of the best things Apple the streaming platform seemed to have going for it was its carefully curated, star-driven roster of serious dramas. The four-quadrant approach is a major winner when it hits, but it's difficult to nail down. For every Big Bang Theory, there are a hundred failed sitcoms. In today's Peak TV era, storytelling has gotten darker and more inventive: Netflix started it all with House of Cards; Amazon explored uncharted territory with Transparent; Hulu broke out big with The Handmaid's Tale; even USA Network turned the dial way up with Mr. Robot.
Why Apple would opt for more anodyne content when competing with Disney, a content house much better equipped to succeed in that arena, is genuinely confusing.
Apple has not yet responded to Observer's request for comment.