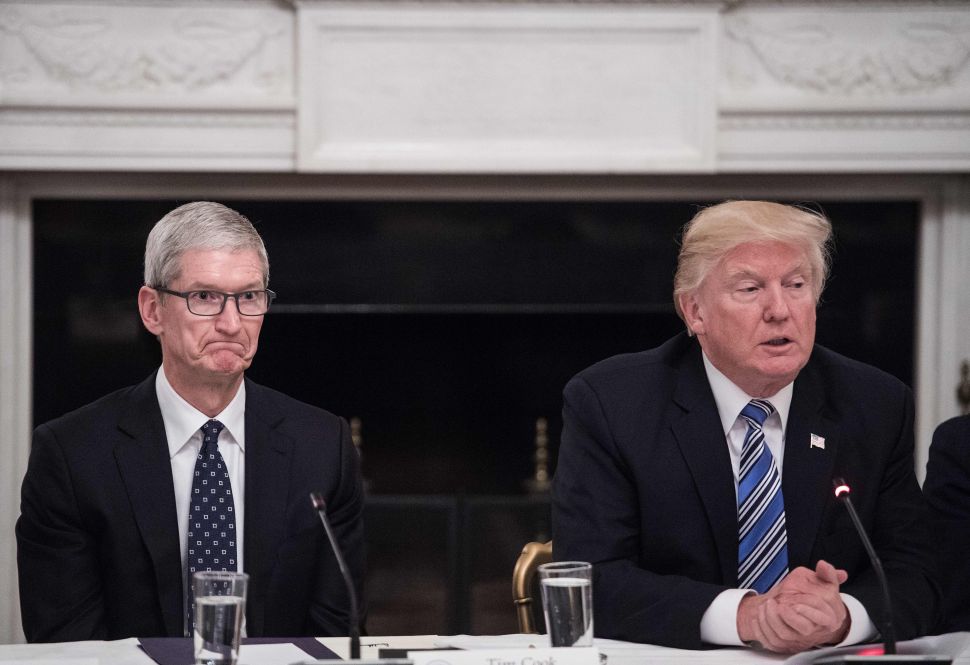 The U.S.-China trade war is still going on.
As promised in July, President Trump announced on Monday that the U.S. will impose a 10 percent tariff on $200 billion of Chinese imports, effective on September 24. And, starting next year, the tax rate will jump to 25 percent.
There was a small change from July, though. Apple (AAPL) Watch, a product originally subject to new tariffs, was dropped from Monday's official list.
The last-minute exemption was a major relief for Apple (which just released a new version of the Apple Watch last week.) When Trump announced his intention to slap on the 10 percent tariff in July, Apple Watch was viewed as the most risky Apple product to be affected. Apple's other consumer products—iPhones, iPads and Macs—were already exempt from the White House's July list, but the Apple Watch falls under an obscure trade category called "data transmission machines," which was included in Trump's tariff list.
Then, on August 10, Apple CEO Tim Cook paid an unannounced visit to Trump at his golf club in New Jersey. The president casually mentioned the meeting in a tweet that day, but neither party shared further details.
But, according to 9to5Mac.com, which exclusively covers news about Apple, the main topic of the meeting was likely tariffs—because it took place a month before Apple's annual product launch, and tariffs had already been identified as a huge risk factor during Cook's communications with investors.
A week prior to the meeting with Trump, Cook warned investors of the upcoming tariffs' effects during an earnings call, saying that tariffs often "bring about significant risks of unintended consequences" and are essentially "a tax on consumers." He also said that Apple would share its evaluations of the latest round of tariffs with the Trump administration, which appeared to be the meeting on August 10. 
In an SEC filing the following day, Apple said that tariffs would increase the costs of its products, which are primarily assembled in China, and would eventually make Apple products more expensive to consumers.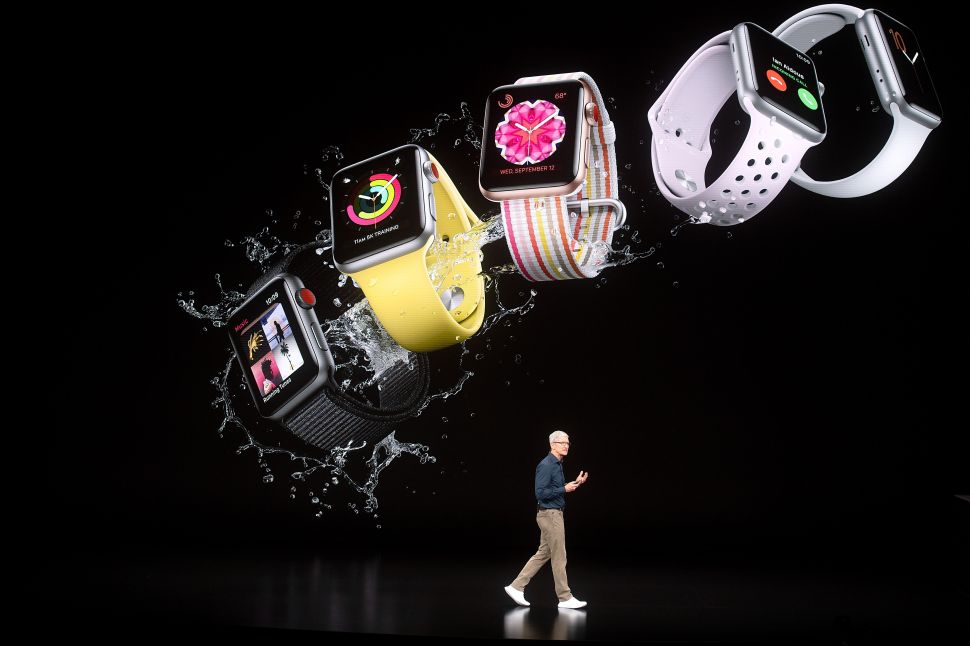 Besides the Apple Watch, a few other consumer-grade "data transmission machines," such as Fitbit, bluetooth gadgets and similar wearables, are also exempt from the new tariffs. Non-consumer products under the category, such as routers, will still be taxed.
In total, some 300 products escaped the new tariffs. Other categories include chemical raw materials and health and safety products, such as bicycle helmets and child high chairs. Senior White House officials said on Monday night that the U.S. trade representative decided to remove these items after reviewing public comments and feedback from industry members. 
But new tariffs are still a potential risk to Apple and other businesses that got off lucky this round.
In a statement on Monday, Trump said, if China retaliates, the U.S. "will immediately pursue phase three, which is tariffs on approximately $267 billion of additional imports." Altogether, that would cover 100 percent of the products the U.S. imports from China.