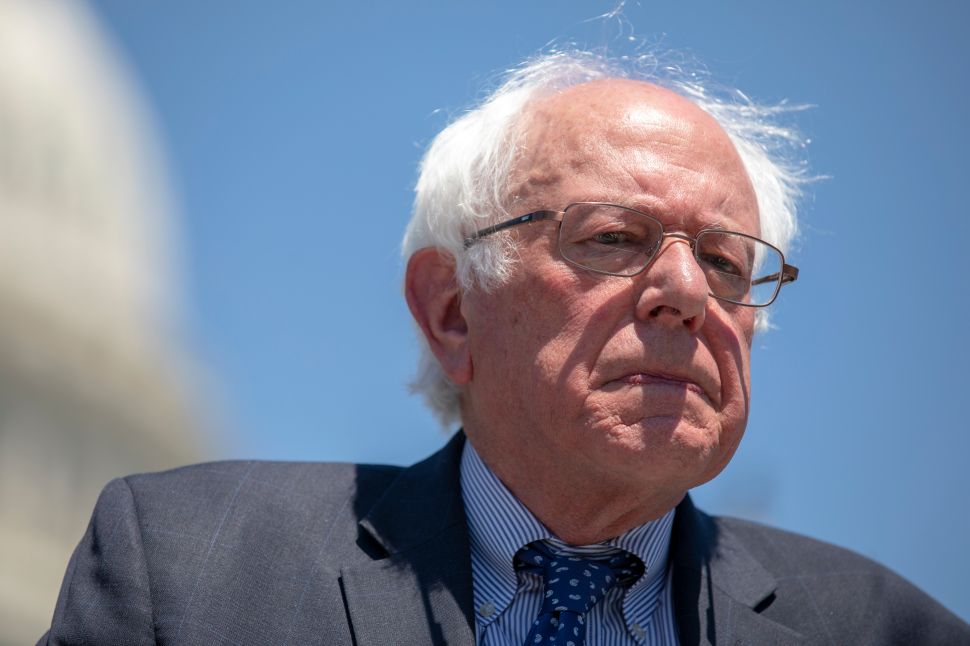 Vermont Senator Bernie Sanders (I-VT) appeared to snub progressive darling Cynthia Nixon on Monday, opting out of endorsing a New York gubernatorial candidate.
"I would like to offer endorsements to two candidates I have known for many years, and are leaders of the progressive moment in New York," wrote Sanders on Twitter, before throwing his support behind New York Attorney General candidate Zephyr Teachout and Lieutenant Governor candidate Jumaane Williams. 
"In Albany I know @JumaaneWilliams will work hard for everyone as Lieutenant Governor because he has shown himself to be a bold and independent leader who never stops fighting for economic, social, racial and environmental justice," said the senator. "I am confident @ZephyrTeachout will combat corruption wherever it hides as Attorney General. Zephyr's work to reform our campaign finance system demonstrates her commitment to ensuring that the government works for all people and not just the wealthy and the powerful."
Williams is campaigning as Nixon's running mate—so while Sanders declined to endorse the former Sex and the City star, he did acknowledge her platform in his selections.
Despite Nixon's progressive brand of politics, which seemed to mirror the senator's 2016 presidential campaign platform, Sanders largely stayed out of the race. This past spring, sources within Sanders' camp told the New York Daily News that it was "very unlikely" the senator would involve himself in the primary, as his main concerns were "defeating the Republicans and beating back the far right agents of Trump."
Another prominent Democrat to avoid Thursday's referendum on progressivism was New York City mayor Bill De Blasio—despite vowing earlier this year to usher in a "new progressive era" throughout Manhattan.
"It will be my job to partner with the next governor and lieutenant governor on behalf of the working people of our city. New York City must have a voice in state policy that shapes so much of our lives," the mayor said in a statement over the weekend. "I believe endorsing a candidate in these races is at this moment counter productive to that advocacy. My vote Thursday will be between me and my ballot."