Last week, former Malaysian Prime Minister Najib Razak (you might recognize him as the spokesperson for Malaysia during the intense media coverage of missing flight MH370 in 2014), who recently lost power in an election, was arrested by Malaysia's anti-graft authorities over his alleged embezzlement of nearly $700 million from the country's state investment fund, 1MDB (1Malaysia Development Berhad).
Subscribe to Observer's Daily Newsletter
The arrest of Razak was a major development in the Malaysian government's high-profile probe into 1MDB. But the real culprit is still on the loose.
Investigations into the $11 billion Malaysian sovereign fund were first reported in July 2015 by a pair of Wall Street Journal reporters, Tom Wright and Bradley Hope, after a Malaysian parliamentary committee noticed unusual transactions between the state fund and Razak's personal bank account. Razak, who was then prime minister, as well as 1MDB's board chairman, was believed to be the central figure involved in a series of financial frauds surrounding the fund.
However, as the reporters dug deeper into the case, they discovered that the real mastermind behind the 1MDB scandal was someone else—someone who seemed too young and inexperienced for this kind of crime, yet somehow managed to keep it under the wraps for years.
His name is Jho Low, a 36-year-old Chinese Malaysian financier whose only known connection to 1MDB was a hollow title called "special advisor."
Low is the main character of Wright and Hope's new book, Billion Dollar Whale, in which the two journalists consolidated their findings from three years of investigative reporting on the 1MDB saga into a nonfiction crime thriller about one of the largest financial heists in history.
In an extremely condensed synopsis, the book is about how, in 2009, Low—an unremarkable 26-year-old Wharton graduate who'd just returned to Malaysia—managed to persuade the country's prime minister (Razak) to form a government investment fund and subsequently enlisted Goldman Sachs to help the fund raise $6.5 billion in debt from global financial markets. Over the six years between 1MDB's inception and the beginning of a governmental probe, Low moved money from the fund into his personal bank account regularly, under the disguise of sovereign investments, and spent it on lavish parties in Hollywood, where Low bought his way into friendships with the world's most famous actors and models, including Leonardo DiCaprio (Low financed DiCaprio's 2013 hit film The Wolf of Wall Street with stolen money), Britney Spears, Miranda Kerr and Paris Hilton.
Some of Low's regular party guests called him "the Great Asian Gatsby," a reflection of the flamboyance of his parties and the mystery shrouding over his source of wealth. At one point at Wharton, rumor had it that he was a Malaysian prince. (He was not.)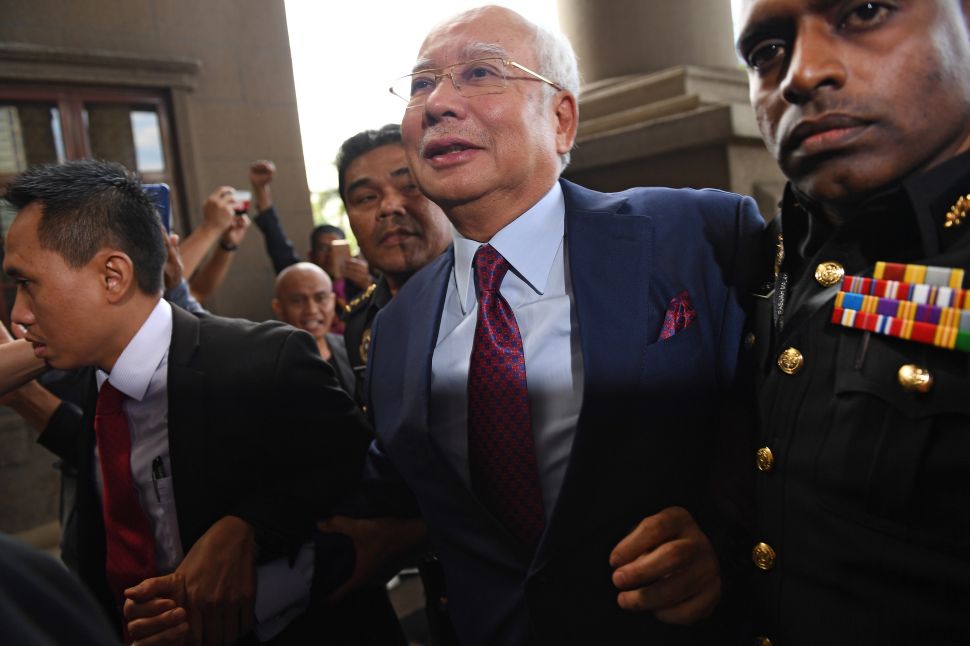 Low's heist was stunning given the sheer size of the money involved—the book estimates that he stole at least $4.5 billion in cash from 1MDB—as well as the speed of his execution, which distinguishes this case from other well-known Wall Street crimes such as Bernie Madoff's Ponzi scheme, during which Madoff spent decades building a client web but only made a fraction of the total amount of money involved.
"[Unlike Madoff], Low just took the money. And, because it was liquid cash, he was able to spend it—on parties and casinos and nightclubs. That's why he was called a 'billion dollar whale,'" Wright, one of the of book's two authors, told Observer.
The most shocking aspect of Low's crime, though, wasn't the way he spent the embezzled money, but the fact that he was able to solicit help from the world's most reputable banks in committing the crime—and did it right under the noses of financial regulators across the globe.
Low first approached Goldman Sachs in 2009 through Tim Leissner, the bank's then-investment banking head in Southeast Asia whom Low befriended in Malaysia. Still suffering from the debacle of the 2008 Financial Crisis, Goldman Sachs was eager to find new revenue streams. In 2010, CEO Lloyd Blankfein laid out a strategy for the bank "to be Goldman Sachs in more places," meaning expanding its banking business into emerging markets.
And then, Low came around with a lucrative proposal asking Goldman Sachs to be the book runner for 1MDB to raise money from global markets.
"This Malaysia business fit perfectly into Goldman's emerging markets strategy. The idea was to make big bucks in Asia at a time when U.S. markets were moribund," Wright explained.
In 2012 and 2013, Goldman Sachs made $600 million in fees and commissions from three rounds of bond issuance for 1MDB, raising over $6.5 billion in government debt.
Despite multiple red flags along the way, few people asked questions about Low's money. That included Goldman Sachs' compliance department, auditors from "big four" accounting firms who signed off on 1MDB's financial reports and banks that handled Low's alarmingly large money transfers.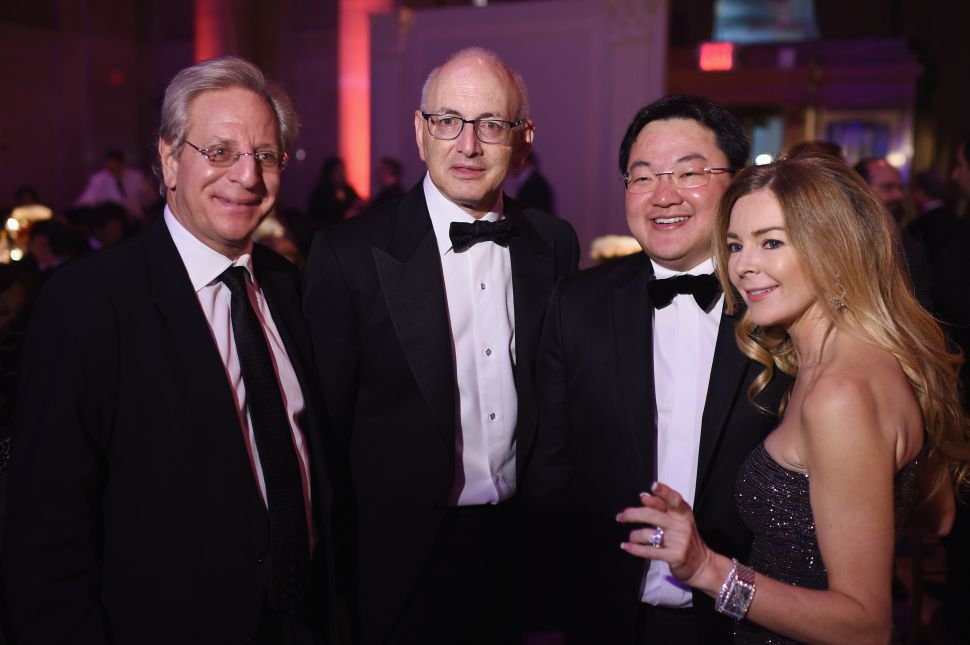 In a chapter called "White Collar Crime," Wright and Bradley raise two burning issues about this kind of financial crime: it's difficult to pinpoint who is actually the victim, and although banks often agree to pay large fines when implicated, they rarely admit guilt, meaning nobody goes to jail. 
"The big question for this case is: Will someone go to jail?" Wright said. "What happened in the 1MDB case seems so egregious it would be strange if nobody goes to jail."
"There's huge arrogance with this kind of crime. Low and his associates feel that they'll never get caught, because they have political power," he added. "And no one will ever complain, because it's so hard to pinpoint who is the victim. But of course, the victims, in this case, are the Malaysian people, because, in the coming years, the government needs to pay back all these bonds. And this theft means fewer schools, fewer hospitals and fewer roads will be built in Malaysia."
With the investigation of 1MDB ongoing, there are still many unanswered questions. Leissner is currently under an investigation by the U.S. Justice Department. Low is reportedly hiding somewhere in China.
Wright and Hope never got to interview Low for the book. All of the details and anecdotes about Low's life are based on reviews of numerous email exchanges, money transfers records and other documents, as well as interviews with more than 100 people in a dozen countries who went to college with Low, attended his parties in Hollywood or accompanied him on business trips.
"If you had the chance to meet Jho Low in person, what would you ask him?" I asked Wright.
"Why did you do it?" he said. "He already came from a family worth millions of dollars. He could have had what he wanted. He could go out and eat at a five-star restaurant every night if he wanted to."
As of today, SK Global Entertainment, the studio that co-produced the Warner Brothers movie Crazy Rich Asians, has bought the book's film rights to possibly adapt it onto the big screen, the Hollywood Reporter reported.