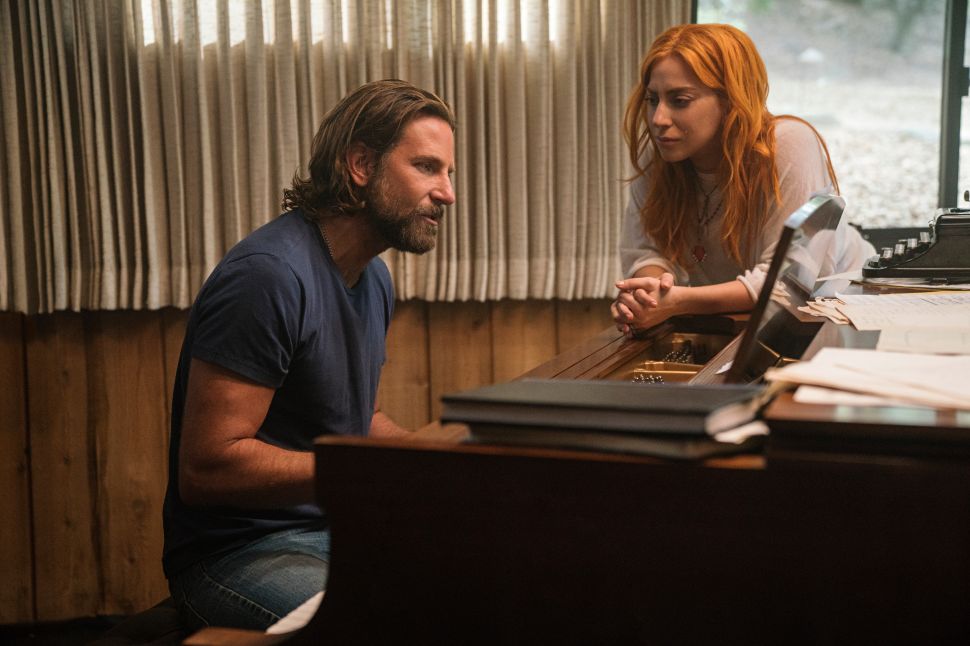 The first weekend in October is going to be big for the movie industry. Maybe not Star Wars big, but still pretty sizable. That's because two major releases hit theaters October 5: Sony's Spider-Man-adjacent antihero adventure, Venom, which stars Tom Hardy (and which definitely is not connected to the Marvel Cinematic Universe), and the Warner Bros.' musical (and likely Oscars contender) A Star Is Born, starring Bradley Cooper and Lady Gaga. But fret not, box office statisticians and trackers—there is more than enough room for both films to eat that weekend.
A few weeks ago, we predicted that Venom would open to around $65 million, and now tracking numbers, courtesy of Deadline, peg the film's first frame for a range between $60 million and $70 million-plus. The projections forecast A Star Is Born to open with a mid-to-high $20 million start, but we have a feeling the buzzed-about remake will crack $30 million.
For the former, Sony execs are maintaining a more conservative estimate, though that's what studios always do. Venom's social media buzz has been strong for weeks despite so-so trailers, and YouTube views have surpassed those of its contemporaries, even 2017's Spider-Man: Homecoming. Hardy adds some legitimacy to the project, and it's not as if an off-season for blockbusters exists any longer. Venom, which was made for an estimated $65 million to $100 million, is expected to beat the October record set by 2013's Gravity ($55.7 million), though word of mouth will be crucial. Bad reviews could dull its opening, similar to what happened with last year's Justice League.
As for A Star Is Born, Cooper's directorial debut has been drawing rave reviews from multiple film festivals over the past few weeks—it currently sits at 95 percent on Rotten Tomatoes—and pundits have earmarked Lady Gaga as a guaranteed Oscars contender. The path to a breakout box office opening couldn't be more clear as Deadline notes that interest in the movie among women over 25 and men and women in their mid-30s is strong. Made for $30 million, the R-rated film may not have as wide of a reach as a superhero blockbuster like Venom (which Sony may opt to edit and make into a PG-13 movie). But as a serious musical drama, it is the perfect counter-programming to draw a different audience. With A Star Is Born, it feels like something special is happening.