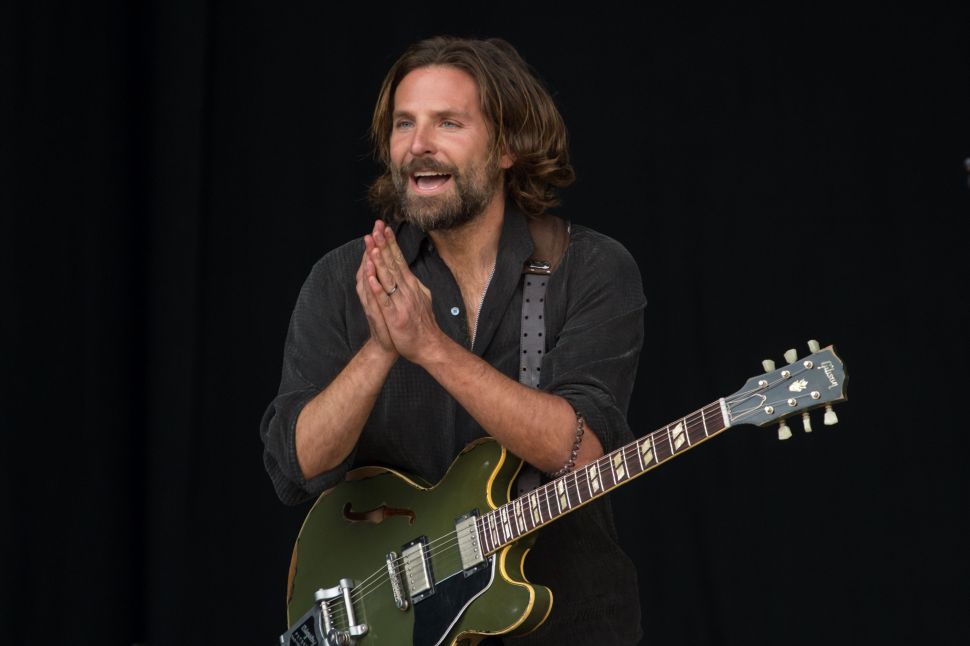 Honestly, I've never been entirely sold on Bradley Cooper. He's got a familiar, good-old-boy energy and a blue-eyed thirst for attention that led me to peg him as a guy's guy. He looks like the kind of effusive party starter who's happy to hold court at the head of the dinner table but is much less likely to have an honest, vulnerable conversation with anyone who doesn't share his gender. In other words, he seems a little douchey.
At first glance, A Star Is Born—the much-anticipated remake of a remake of a remake that Cooper wrote, stars in and directed—seems to be yet another showcase for his considerable ego, because the thing that's always rankled me most about Cooper is, of course, his considerable talent.
The thing about good-looking, perceptive guys like Cooper is that they have a preternatural ability to soak up the vapors of every environment they enter, and can then turn around and produce work that's well-informed and richer for the attention they've paid to their surroundings. It's maddening! Cooper improves as he learns, and he learns voraciously.
This skill is on display in new behind-the-scenes footage released today by Warner Bros. Lady Gaga beautifully explains how she inhabited the role of Ally by diligently adhering to writing songs for the movie that came only from the character's perspective. Cooper, however, frankly scares the shit out of me. Gaga was already a musical superstar when she filmed the movie. Cooper became one. Just watch the clip:
To portray the character of Jackson Maine, boozing country rock god, Cooper lowered his singing voice by an octave, learned how to play electric and acoustic guitar, hired Willy Nelson's son's band to lend the project authenticity and, most stunningly of all, began to write music. He penned "Black Eyes," the first song in the movie. He had never played music before. 
Mannered, fastidiously educated Bradley Cooper disappears here. In his place is a leathery pillar of salt and liquor sculpted into the shape of a man. The blues in the notes coming out of his mouth! The way he wails on the neck of a guitar like Neil Young on amphetamines! The sweat-stained rock-star outfits!
I tip my 10-gallon hat to Cooper. He did that.