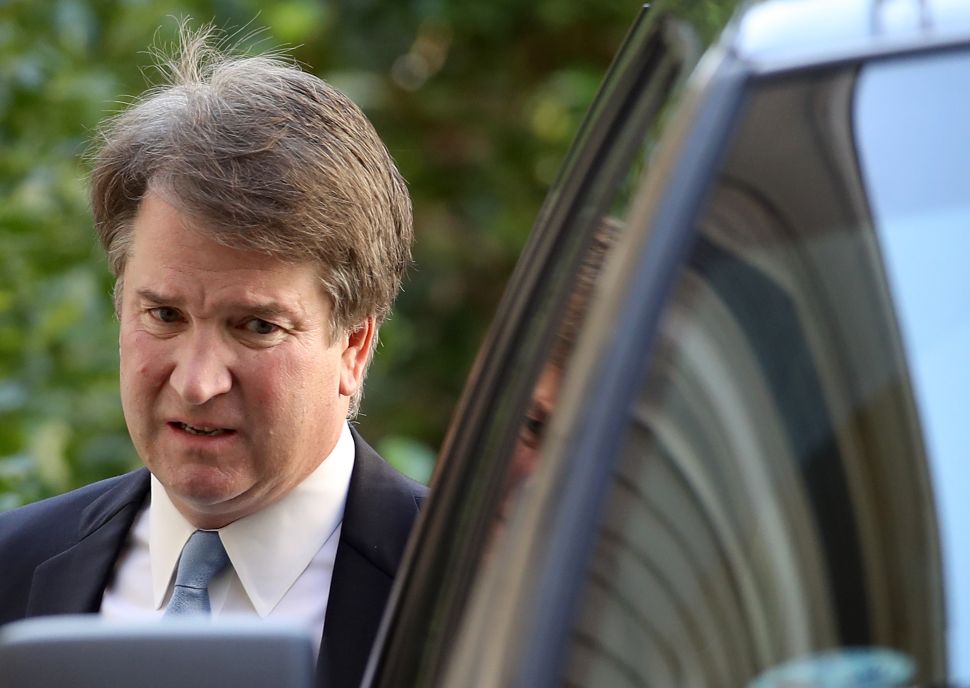 A new woman alleging sexual misconduct against Supreme Court Justice nominee Brett Kavanaugh has come forward—this time with legal representation from Stormy Daniels' attorney Michael Avenatti.
In a sworn affidavit from Julie Swetnick, who claims to have known the nominee as a teenager when she attended Gaithersburg High School in Maryland, Kavanuagh is accused of engaging in "abusive and physically aggressive behavior toward girls," including the fondling and grabbing of girls without their consent, and "not taking 'no' for an answer." Kavanaugh is also accused of "'spiking' the 'punch' at house parties" with "drugs and/or grain alcohol so as to cause girls to lose their inhibitions."
Most explosively, Swetnick alleges that Kavanaugh participated in getting girls "to become inebriated and disoriented so they could then be 'gang raped' in a side room or a bedroom by a 'train' of numerous boys."
"I have a firm recollection of seeing boys lined up outside rooms at many of these parties waiting for their 'turn' with a girl inside the room. These boys included Mark Judge and Brett Kavanaugh," Swetnick continues.
"In approximately 1982, I became the victim of one of these 'gang' or 'train' rapes where Mark Judge and Brett Kavanaugh were present."
Swetnick is now the third woman to come forward with sexual assault allegations against Kavanaugh. Christine Blasey Ford claims the nominee pinned her to a bed and attempted to rape her at a house party in Chevy Chase, Maryland in the early 1980s—sparking a national scandal and demands that Kavanuagh's confirmation be delayed. Blasey Ford will testify in an open hearing on Thursday. Deborah Ramirez claimed on Sunday that Kavanaugh exposed himself to her at a party while the two were undergraduate students at Yale University.
Avenatti is demanding an FBI investigation into his client's accusations. Mitch McConnell has scheduled a vote on the nominee for this Friday.