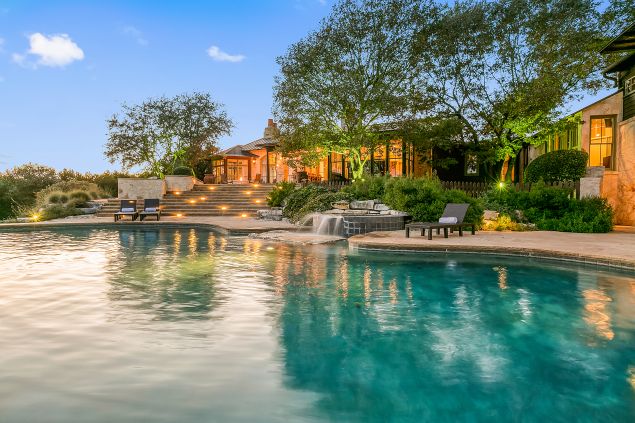 Brooklyn Decker and Andy Roddick are ready to make yet another move in Austin.
The former world No. 1 tennis champion and the model-actress have a long history in the Texas city—it's where they got married in 2009, and they previously owned two other homes on Lake Austin before purchasing a 15.21-acre property for an undisclosed amount in 2013. They've embarked on various renovations over the past couple of years but have now decided it's time to part with the home, so they've slapped a $5.95 million price tag on the place.
"Something they like to do, whether they build or purchase, is to make a home their own, live in it for a couple years and then sell it," Kuper Sotheby's International Realty broker Jonathan Creath, who has the listing, told Observer. "It's something they've always done, and they got to that point here. Andy can get bored quickly. He always likes something new and different—and they love houses!"
Decker and Roddick completed the most recent renovation in early 2017, but they've been working on the home for some time. "The kitchen was entirely opened up," Creath said. "They updated it, remodeled it and brought in these marble countertops. It's where they hang out all the time. It's their favorite spot in the house, and it's really special." The room is equipped with a brass sink, new stainless steel appliances and blue cabinetry, in addition to a fireplace in the stone wall across from a breakfast table.
"They started enjoying wine more and collecting quite a bit of it," Creath said, "so they built a temperature-controlled wine cellar."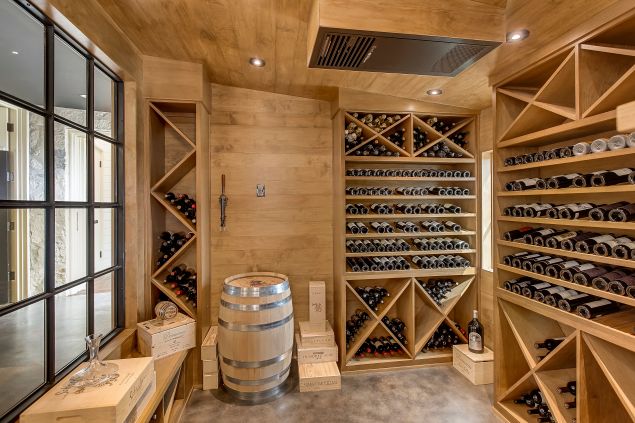 One of the biggest changes to the five-bedroom, six-and-a-half-bathroom home was largely due to the couple becoming parents, as the Grace and Frankie actress and retired athlete now have two children. They transformed the original master suite into custom guest quarters, complete with an office and wood-burning fireplace, and built a new master wing on the opposite side of the house so that they could have their children close to them while still maintaining space.
The "owner's hideaway" includes three bedrooms (all with en suite bathrooms), a game room, a family room and a spare office with a built-in entertainment center and a sitting area.
The residence also has a full outdoor kitchen, various alfresco dining areas, a fire pit, a pool and a spa, though the massive estate lacks a tennis court. "Both of their last properties had space for a tennis court, but it's the last thing they want to have on their property now," Creath said. "It's like you want to get away from it whenever you're not on the court. They're both like that—when they aren't working, they are fully away from it and just enjoying their time together."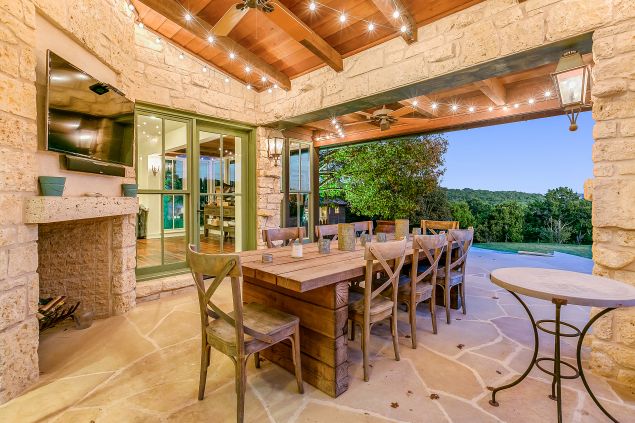 Though Roddick and Decker are bidding adieu to the house, they're not leaving Austin. "They love Austin—it's home to them," Creath said. "They've already purchased another property and aren't going anywhere!"