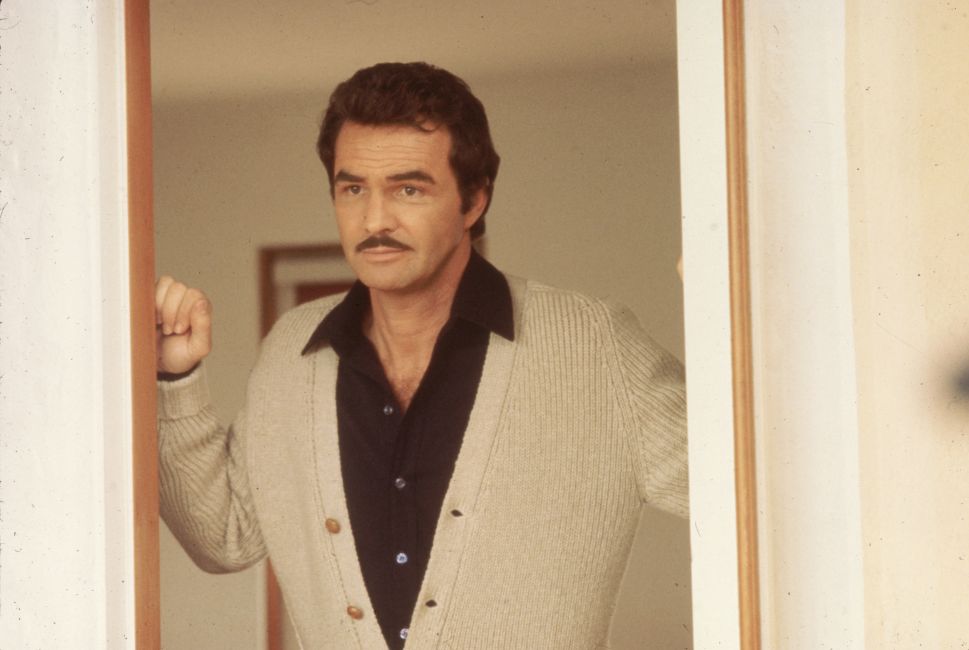 Hollywood star Burt Reynolds has passed away at the age of 82.
Burt Reynolds Cause of Death
According to Us Weekly, Reynolds went into cardiac arrest at a hospital in Florida earlier on Thursday. He was among family when he passed away. His agent, Todd Eisner, confirmed his passing.
In 2010, Reynolds underwent heart surgery. At the time, his manager told CNN that he "has a great motor with brand new pipes."
Burt Reynolds Career
Reynolds made his acting debut in 1958 and first began to gain some notoriety in hit TV shows such as Gunsmoke and Dan August, But his true breakout role came in 1972's Deliverance, which earned a Best Picture nomination at the Academy Awards and which Reynolds considered his best film "by far."
"I thought maybe this film is more important in a lot of ways than we've given it credit for," he said in an interview years later, per CNN. The film's unblinking depiction of sexual assault was an eye-opening lesson for many male viewers in Reynolds' opinion. "It was the only time I saw men get up, sick, and walk out of a theater," he said.
Reynolds, who quickly established himself as a charismatic sex symbol in the 80's and 90's, followed up Deliverance with a slew of successful features including The Longest Yard (1974), Smokey and the Bandit (1977), Striptease (1996) and Boogie Nights (1997), for which he was nominated for Best Supporting Actor.
Overall, Reynolds' career spanned more than 200 credits across film and television. Though he appeared in a handful of critically acclaimed projects, the Hollywood star was always more attracted to popular mainstream fare, even becoming the top box-office draw during a five-year run in the late 1970s. He toggled between romantic comedies (Starting Over and Best Friends to name a few), wink-wink laugh fests (The Cannonball Run) and tough guy roles to fill out his lengthy filmography. He even reflected on his career in an interview with Observer last year.
Film pundits never much cared for his laissez faire style, but audiences loved him. Despite his popularity, Reynolds would one day come to regret some of his career choices.
"I didn't open myself to new writers or risky parts because I wasn't interested in challenging myself as an actor. I was interested in having a good time," Reynolds wrote in his 2015 memoir, But Enough About Me. "As a result, I missed a lot of opportunities to show I could play serious roles. By the time I finally woke up and tried to get it right, nobody would give me a chance."
He added in an interview with CNN: "I took the part that was the most fun… I didn't take the part that would be the most challenging."
Reynolds' career was also dotted with notable rejections as he reportedly turned down the roles of Han Solo in Star Wars, James Bond in the 80s, and super cop John McClane in Die Hard. In the 80's, Reynolds' career cooled off considerably, but the CBS sitcom Evening Shade, which ran from 1990-94, helped revive him in the public eye.
Throughout his career, Reynolds also tried his hand at directing, overseeing several different films and episodes of television.
In December, audiences will see Reynolds in one of his final roles in Defining Moments. The actor was also set to co-star in Quentin Tarantino's Once Upon a Time in Hollywood alongside Leonardo DiCaprio, Margot Robbie and Brad Pitt at the time of his death.
Burt Reynolds Early Life
Reynolds was born in south Georgia, but his family eventually moved to southeastern Florida, where he grew up. As a high school student, Reynolds first excelled in sports before ever trying his hand at acting. He emerged as a football star and even earned an athletic scholarship to Florida State University. However, injuries derailed his athletic development, which opened the door for acting to become his main passion.
Burt Reynolds Quotes
"My movies were the kind they show in prisons and airplanes, because nobody can leave."
"You can only hold your stomach in for so many hours."
"Jay Leno is wonderful and a good friend, but it will always be the Carson show to a lot of people."
"I can sing as well as Fred Astaire can act."
"The moment you grab someone by the lapels, you're lost."
In the final paragraph of his memoir, Reynolds wrote: "I always wanted to experience everything and go down swinging. Well, so far, so good. I know I'm old, but I feel young. And there's one thing they can never take away: Nobody had more fun than I did."
Burt Reynolds Family
Reynolds was married to Judy Carne  from 1963 to 1965 and Loni Anderson from 1988 to 1993. He is survived by his son from his second marriage, Quinton Anderson Reynolds.
More details to come…