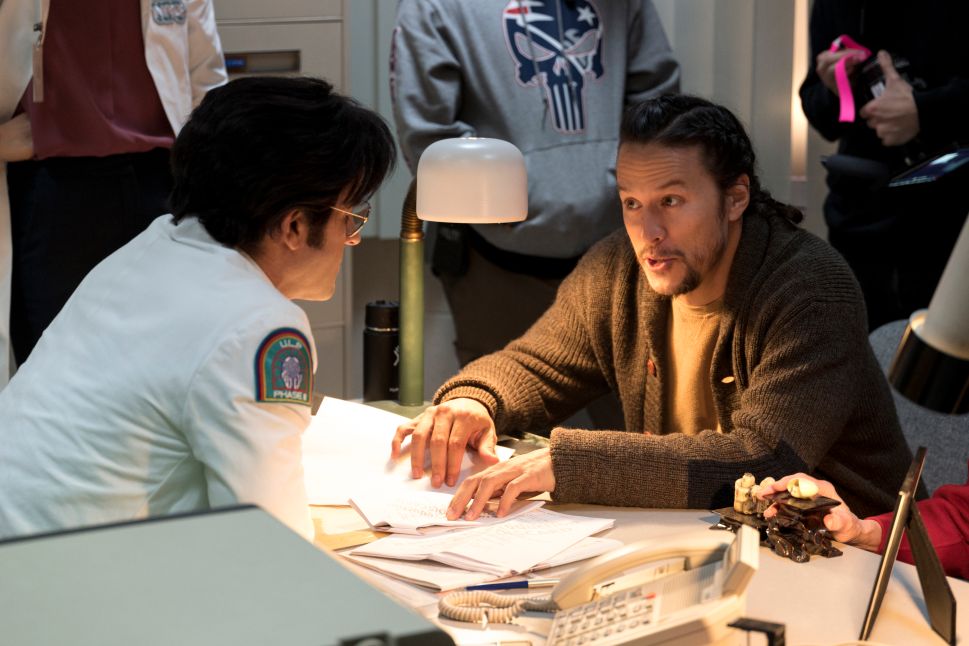 It's hard to get a career off the ground in Hollywood, even after an early success story. Just ask Cary Fukunaga. As detailed in GQ this summer, the director had an overwhelming victory with his first season of HBO's True Detective but then hit a bit of a wall. Netflix touted his 2015 war drama Beasts of No Nation as a Best Picture contender, but it walked away from the Oscars with a goose egg of nominations. He then invested more than a year into adapting Stephen King's It for the big screen before abandoning the project over creative differences (he did receive a writing credit for the 2017 flick). As a hot young filmmaker who seemed to be on an upward trajectory, Fukunaga found himself largely in the same spot he was in back in 2014. Potential means nothing without results.
Fast-forward to today and Fukunaga is reaching the apex of hype with two major projects on the horizon. First, his much-anticipated Netflix series Maniac, starring Emma Stone and Jonah Hill, premieres Friday. The limited series follows two strangers (Stone and Hill) who are drawn to a mysterious pharmaceutical trial that will, with no complications or side-effects whatsoever, solve all of their problems, permanently. As you can imagine, things do not go as planned.
This mind-bending, surrealist experiment is the type of stylistic attention-grabber directors love to sink their teeth into. In other words, it's an opportunity for a visually gifted director to show off. Alan Sepinwall of Rolling Stone basically said as much, when he credited its sheer uniqueness for masking some of its other issues:
"The series…is loaded with stunning imagery and setpieces, and features marvelous performances from Stone, Justin Theroux and Sally Field, among others. Substance-wise, it never quite adds up to as much as it aspires to, but it's just so weird, gorgeous, surprising and, yes, fun that the hollowness ultimately didn't bother me that much. (Think: Legion Season 1 as opposed to Legion Season 2.) The emperor's new clothes may be invisible, but goddamn do they look good on him."
Maniac is moving the needle. Maniac has been tracked by TV (and film) fanatics ever since it was announced back in 2016. And now it's only the second most important thing to happen to Fukunaga this week.
Early Thursday morning, The Hollywood Reporter announced that Fukunaga had been tapped to direct the next untitled James Bond film, replacing Danny Boyle, who left the project last month. That makes him the first-ever American director of a Bond film (the franchise even turned down Spielberg once upon a time). A Bond movie is the kind of high-profile, big-budget venture that catapults a fairly recognizable name into the next stratosphere. No one thought of Sam Mendes as a legit action filmmaker until Skyfall wowed audiences and set a 007 record of $1.1 billion at the box office.
While not as creatively limitless as Netflix and Maniac, 007 should offer Fukunaga access to Hollywood's playground. Knock a blockbuster out of the park, and you can do just about anything for your follow-up (Christopher Nolan delivered his best overall movie in between Batman Begins and The Dark Knight).
If he can continue to with more oddball, artistic pursuits like Maniac and remain at the helm of one of the most successful commercial franchises of all time, then Fukunaga will be having his cake and eating it too. That's rare in this business.