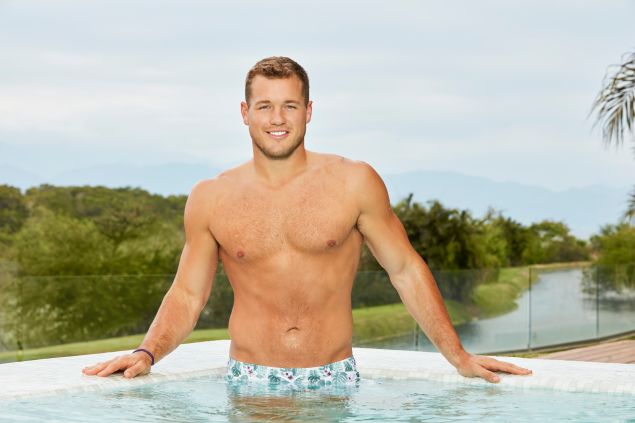 As usual, Reality Steve is right about everything. On Tuesday morning's edition of Good Morning America, ABC announced that the next man to hand out roses until he (hopefully) finds a bride is none other than Colton Underwood, the tearful virgin from Becca's season who claimed he hadn't had time to have sex yet because he was too busy playing football.
Sure, Colton. Keep telling yourself that. There's no way the actual issue could be deeply rooted anxieties about intimacy that you should work out with your therapist.
Colton is sweet, annoying and boring, so it looks like the next season of the Bachelor will be largely annoying and boring as well. Wills was a much better choice, as he actually has a personality, but it looks like the producers are sticking with what they know: an emotionally vulnerable beefcake who's about as subversive as skim milk.
Today's announcement also throws a wrench into Bachelor in Paradise somewhat, because on last night's episode Colton told Chris Harrison he's no longer interested in wooing Tia, who was still smitten but who decided to leave the show at the same time Colton did. At least we know how one of those storylines ends.