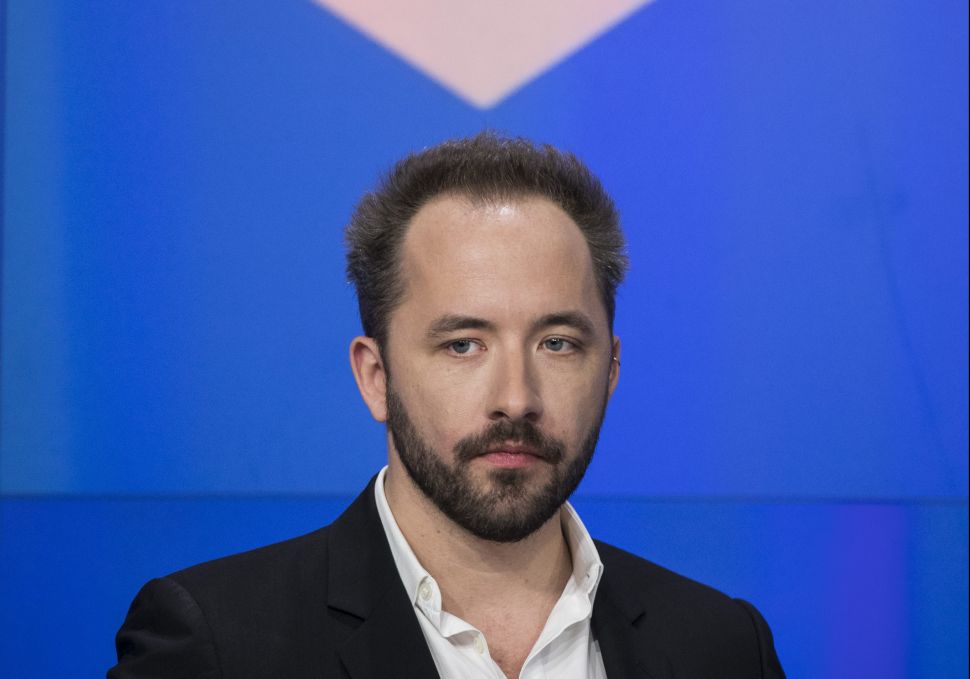 To go public or to stay private? That question has become a hot topic of debate lately among tech entrepreneurs, largely because of Elon Musk, who wanted to take Tesla private last month but later changed his mind.
Not all multi-billion-dollar tech companies are struggling with this choice, though. For Drew Houston, CEO of cloud storage company Dropbox, which filed an IPO on Nasdaq exactly two quarters ago, things are going pretty good, despite wild swings in Dropbox's stock price since going public.
"There are pros and cons on either side," Houston said of being a public company versus a late-stage private company while on-stage at the annual TechCrunch Disrupt conference in San Francisco on Wednesday. "The biggest advantage of being a private company is that you don't have quarterly disclosure requirements. You have [a] different investor base and [a] different level of scrutiny. The orthodox of Silicon Valley in the past few years is that being a public company is super onerous; you are living hand-to-mouth from quarter to quarter; you can't invest in anything long-term; and so on."
But that's not the case with Dropbox. Two quarter into being a member on Nasdaq, Houston said his biggest surprise was actually "no surprises."
"Part of the reason is we had laid the tracks for going public for a few years before the IPO," he explained. "The IPO was like a graduation of all the work in the three years prior."
And there are advantages, the biggest of which is transparency.
"Today, what my employees hear from me, from the management team, from the press and from company earnings call are all the same thing," Houston said. "That's different from being a private company, where there's no transparency by design."
Especially when a CEO doesn't have a plan for the company's future for investors. "You want to make sure you have a foundation to build a predictable business. If the core business is unpredictable, investors freak out, and you are really living on that quarter-to-quarter treadmill," Houston said. 
Nevertheless, he acknowledged that taking a company public makes it much harder for CEOs to implement strategic changes, which all companies need from time to time, without causing panic among investors.
"To be a public company, you need to be able to do two things right simultaneously," he said. "You need to keep your core business predictable and growing, and also plant seeds for your future core business."