Aside from her entertainment career, Ellen DeGeneres has a full-time second job as a home flipper. The comedian and television mainstay has been buying and selling properties on the West Coast for nearly two decades, and she hasn't stuck to Los Angeles alone—she has owned countless houses in Santa Barbara as well.
Approximately one year after DeGeneres started dating her now-wife Portia de Rossi, the couple decided to get a home in the area together. They paid $6 million in 2005 for an equestrian-style ranch in Santa Ynez that spans nearly 120 acres.
The couple parted with the property a little more than a year later, and it seems they must have embarked on a major renovation of the place—it sold for $11.65 million.
DeGeneres and de Rossi have bought and sold numerous other estates in the area since, but according to the Los Angeles Times that first Santa Ynez ranch is now back up for grabs, with a $12.5 million price tag attached.
The ranch is composed of multiple buildings, with a two-bedroom, two-and-a-half bathroom main residence that has a hacienda-style courtyard. The kitchen is fitted with saltillo tile floors, a fireplace and stainless steel appliances, and the master suite contains a window seat, fireplace, two walk-in closets and French doors that open to a patio, as well as a bathroom with a separate shower and tub, plus a double stone vanity.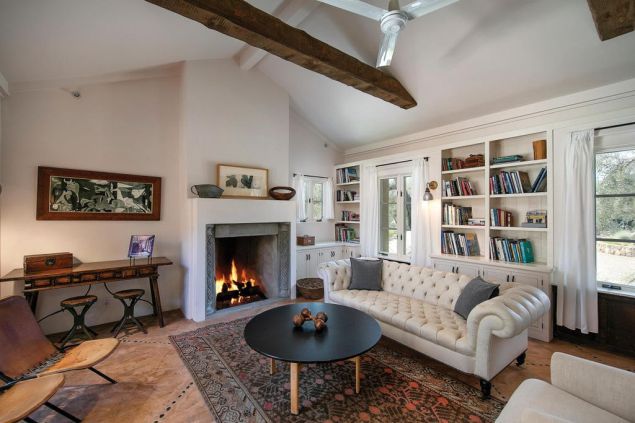 There's also a three-bedroom, three-bathroom guest house, an "entertainment barn" and a manager's house, per the listing held by Susan Conger at Coldwell Banker. Elsewhere on the estate is a tennis court, a swimming pool, a one-acre olive grove and a private well—all the essentials, really.
And, of course, there are barns and paddocks—de Rossi is apparently a skilled horseback rider. The interiors of the home definitely have an equine vibe—think horse paintings and sculptures galore.  A horse girl has definitely been here.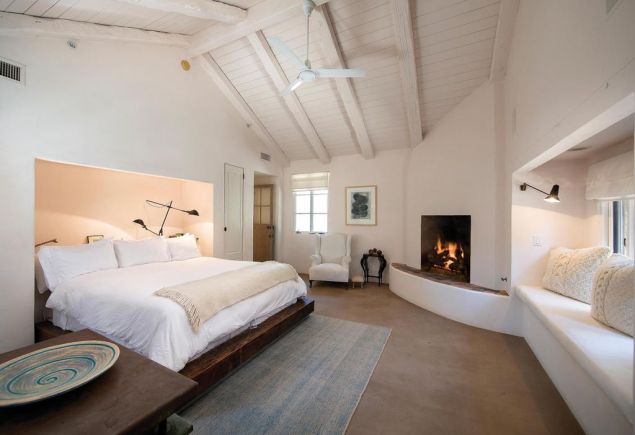 DeGeneres and de Rossi eventually moved into a different equestrian property closer to Los Angeles—one that was subsequently featured in glossy magazine spreads and promptly sold after a major renovation.
Just this year, DeGeneres and de Rossi completed at least five real estate transactions, including two Montecito homes—Tinder co-founder Sean Rad bought one, while Netflix exec Ted Sarandos bought the other. They still own an $18.6 million oceanfront property in Carpinteria, but perhaps their old home is worth reconsidering. After all, DeGeneres is no stranger to rebuying houses—she purchased a Hollywood Hills house in 2005 and sold it for a profit in 2007, before rebuying it at a lower price in 2014 and off-loading it for a profit, once again, in 2016.