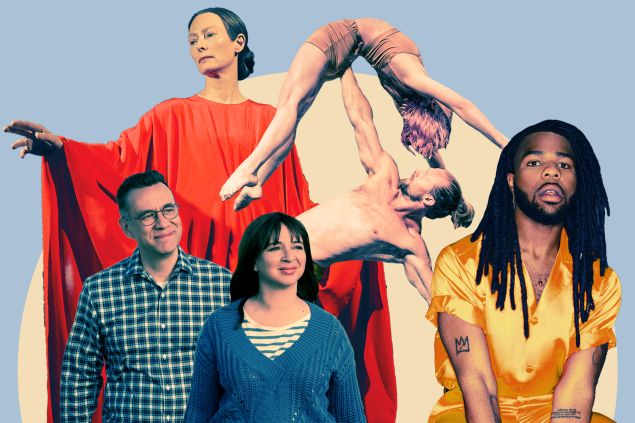 Fall is upon us, and if this season signals new beginnings and more nights indoors, it also thrusts us into the most exciting time of the year for movies, TV, music, books, theater and the arts. It can be overwhelming (the lineup of new Netflix (NFLX) series, alone, seems endless). Which is why we've done most of the work for you. Here, we present Observer's 2018 Fall Arts & Entertainment Preview, your comprehensive guide to the best autumn has to offer. We've combed through cultural happenings from across the country to bring you our picks for the events worth leaving home for, and the releases you should be staying in for.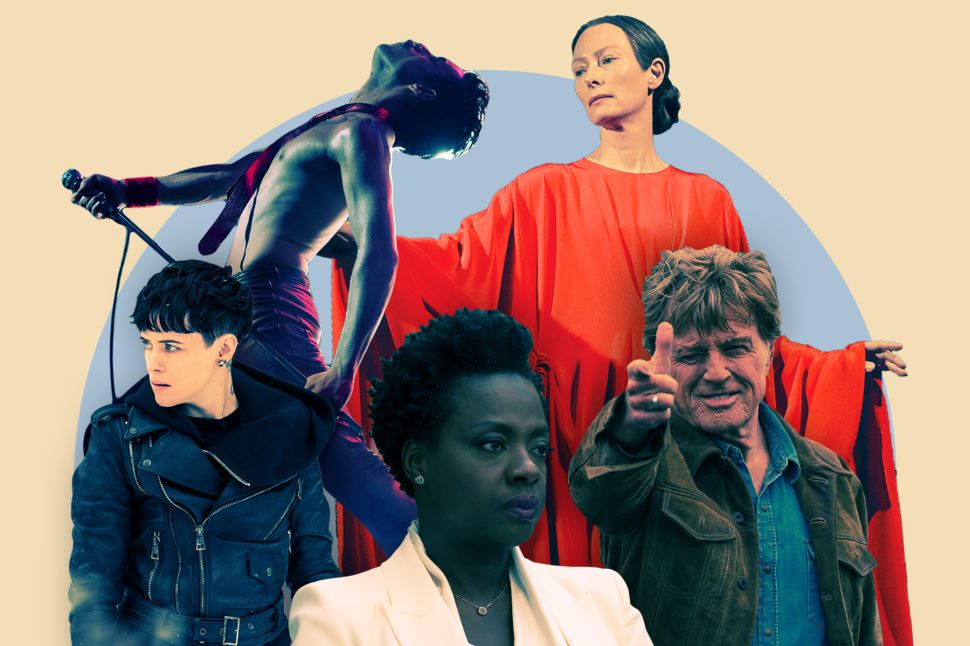 With fall comes guarantees: shorter nights, spiked cider and good movies. Audiences can expect a handful of high-profile blockbusters that eventually give way to potential Oscars contenders—a mix of heartthrobs, robots, tearjerkers and costume-heavy period dramas. With September upon us and an insane release schedule on the horizon, we've pulled together a handy guide to help you navigate the crowded cluster of bankable biggies and prestige pics.
From the soul-wrenching Beautiful Boy to the fizzy Fantastic Beasts: The Crimes of Grindelwald, here are the films we're most excited for this season.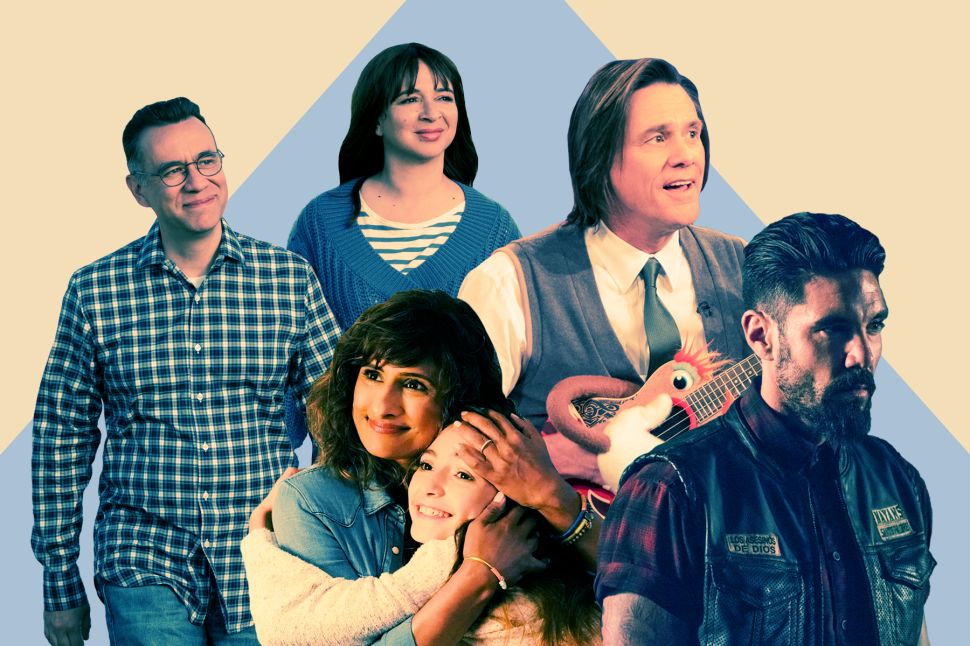 When you begin to feel that fall chill in the air, let it remind you that you'll soon be confined indoors and that a stupid amount of new TV is about to be dropped on a never-ending array of cable networks, premium giants and streaming services, all competing for your attention. So what will you watch? Julia Roberts is here. Matthew Weiner is back. Anthology series are in. So are—per usual—existential marital comedies.
Here, we've compiled the most notable television newcomers to help you decide how to split your time.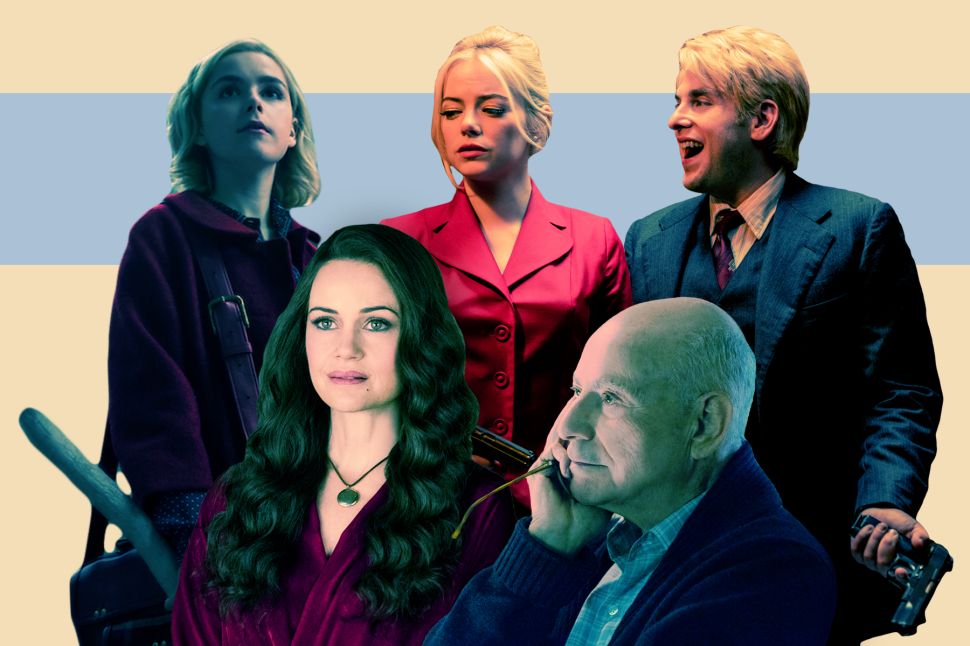 Netflix has a cool $13 billion to spend on content this year. So when it comes to looking at new TV this fall, the offerings from the streaming giant itself are enough to encompass what any given network would be putting out, plus 12 others—backwards, in high heels, in almost every imaginable (and unimaginable) genre and in several different languages and countries. Who benefits from this quest for visual domination? We, the viewers.
To help you decide where to even start, we've singled out 11 very promising Netflix premieres.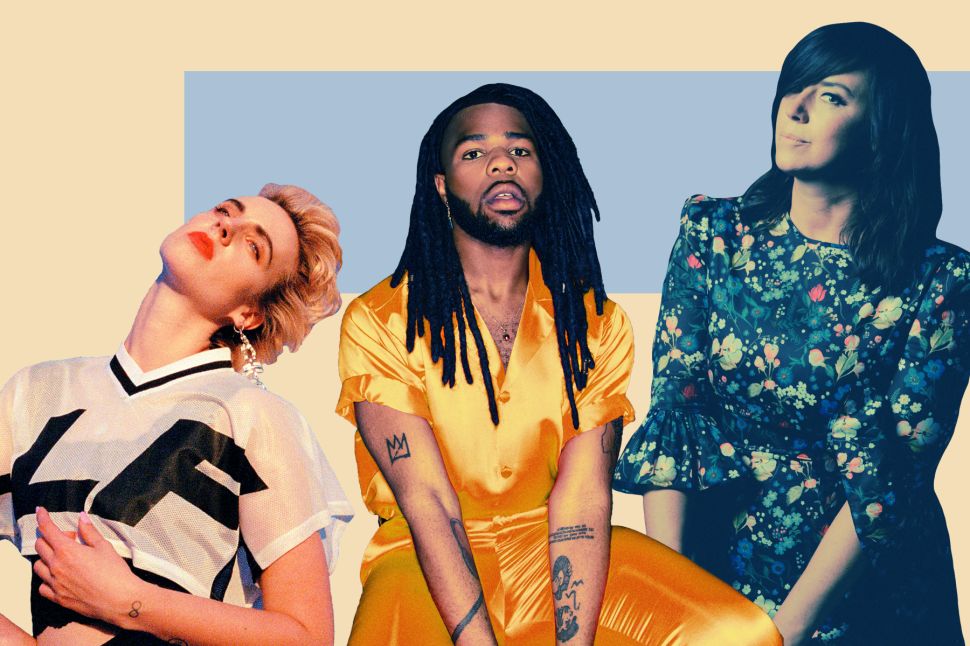 It's a bumper fall for music, and we've got you covered, from familiar names to faves-in-the-making. Releases from Spiritualized and Matthew Dear will have your cuffing-season soundtrack sorted, and left-field pop is thriving too, with zesty sets from the gender-skewering Christine and the Queens, the bilingual rising star Empress Of and the scuffed-up hook princess MØ. Meanwhile, expect solid showings from veteran heavyweights: Paul Simon returns with fresh twists on his back catalog, while a collection of unearthed Prince demos spotlights The Purple One's softer side. And, naturally, there's a new album of Abba covers from Cher. Mamma Mia! 
Here, everything you should be listening to as the leaves—and the beats—drop.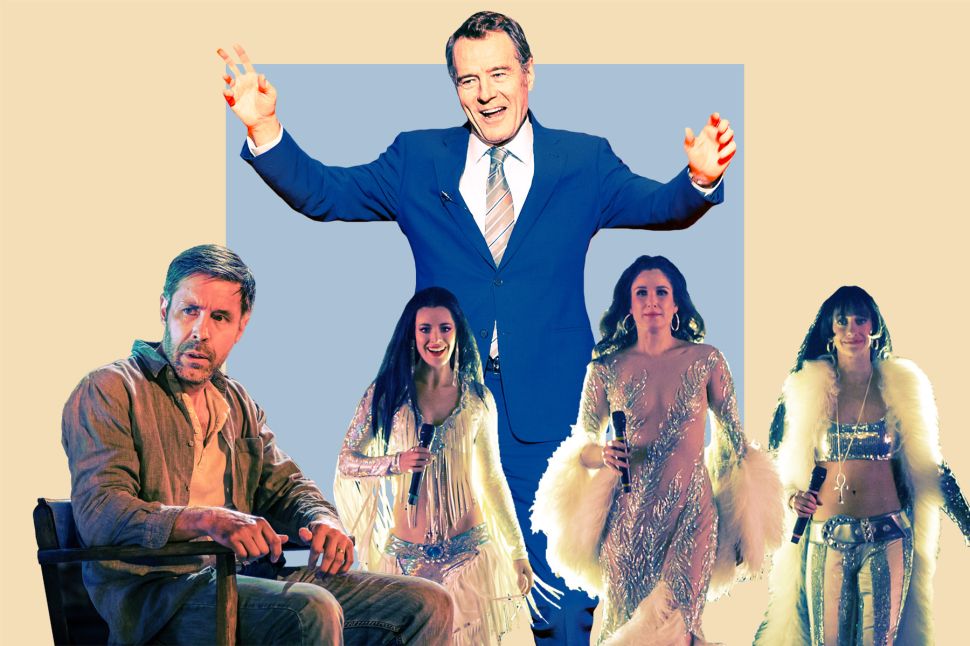 There is a foolproof formula for showbiz success…in Hollywood. Last year's top-grossing movies formed a conveyor-belt array of comic book flicks, kids' cartoons and corporate sequels. In the theater, however, hits are much less predictable. Who would have guessed that a hip-hop biography of a founding father would be a global sensation? Or that a quirky musical based on an indie film about Egyptians lost in Israel would be the toast of the season?
Here, we've carved out 15 new plays and musicals that are your best bets for topping the weird, surprising, magical marketplace of theater this fall.
This season in opera and dance is a moveable feast: For every classic revival with an operatic superstar (Mefistofele), there are edgy debuts (ABT principal dancer James Whiteside's The Tenant) and eye candy (the physical theater of Humans and Satayaghra). There's also plenty of topicality (Marnie, The City of Others) if you'd like to work out your Trump-era frustration via those onstage. But in all of these upcoming New York City performances, expect to witness the sublime extremes—in either sound or plasticity—of which the human body is capable.
Here are all of the dark, dreamy, dramatic pieces you should have on your radar.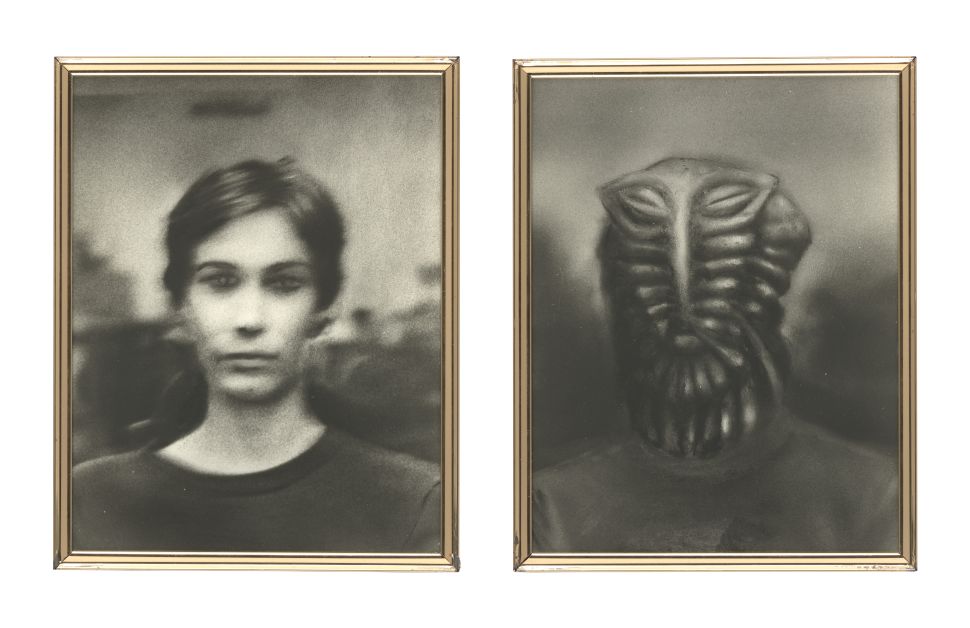 Having trouble sleeping? Visit a museum! This fall, institutions across the country are launching hugely ambitious biennials, retrospectives and historical surveys that relate to an anxious world. From the Met Breuer's show exploring art and conspiracy theories to The Queens International's expansive biennial, there's plenty to see that will enlighten, relieve or simply set the brain thinking of less doomsday-related subjects.
Here, the exhibitions that with either inform or soothe your existentialism this season.
To everything there is a season. As summer fades, readers shake the sand out of their shoes and leave their light novels and celebrity memoirs in the AirBnB or at the gate of their flight home. While summer reading often provides a crucial break from reality, the cooler air ushers in a return to sharper concerns, and we find ourselves ready to tackle darker, more probing subjects—in fiction and nonfiction. This fall is no exception. With the midterms looming, readers look for books that offer a critical eye.
You may find it hard to escape, but impossible to turn away from, these new releases—a mix of juicy thrillers, passionate memoirs, political intrigue and gripping drama.