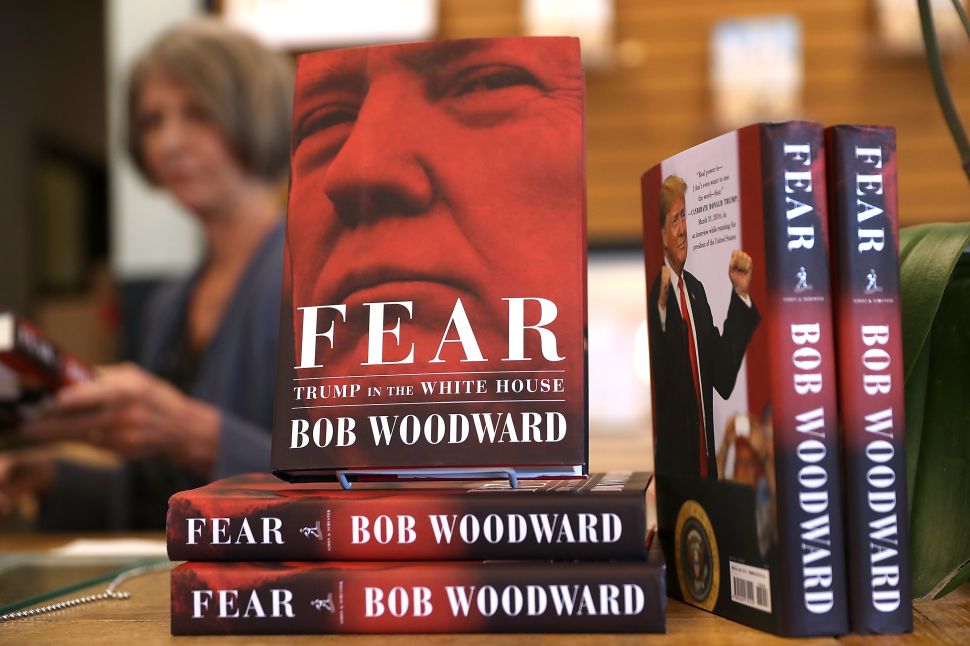 In fiction or nonfiction, controversy sells. Bob Woodward proved that in spades this week. The legendary journalist's new book Fear: Inside the Trump White House sold 750,000 all-format copies during its first day on shelves (that includes pre-orders).
Fear's sales figures mirror those of another controversial tome, Harper Lee's Go Set a Watchman. Barnes & Noble said Woodward's book was its best-selling adult title since Watchman was released in July 2015.
While one book is a fictitious novel and the other a reported tell-all, they actually have more in common than just huge sales figures (and elderly authors). Here's a look at the similarities.
Mysterious Origins
Woodward interviewed hundreds of presidential staffers on tape and on background, a method he's used throughout his entire career. He supplemented these interviews with meeting notes, files and documents. Woodward told The New York Times podcast The Daily that this process was necessary "to get the real truth."
But President Donald Trump is now using these journalistic methods against him. He tweeted that the use of unnamed sources made Woodward's book "a joke." And even some reporters doubt that old school methods can work in the Trump era.
"Woodward's approach hasn't changed; the climate in which his sources are viewed has," Pete Vernon wrote in the Columbia Journalism Review. "Woodward is left to assemble a reliable book from unreliable sources."
Lee (who died in 2016) wasn't a journalist, but many people also were casting doubt on her words when Watchman was released. Lee's lawyer, Tonja Carter, first claimed that she discovered the book (a first draft of To Kill a Mockingbird) in a safe deposit box in 2014. But she then changed her story and said she originally laid eyes on Watchman in 2011 while meeting with a rare book expert from Sotheby's.
In either case, it appeared Lee was incapable of consenting to the book's publication. She had a stroke in 2007 and suffered from severe hearing and vision problems. Friends said Lee could only understand them if they yelled in her ear or wrote down questions for her to answer. Worst of all, she seemed confused whenever anyone mentioned a second book.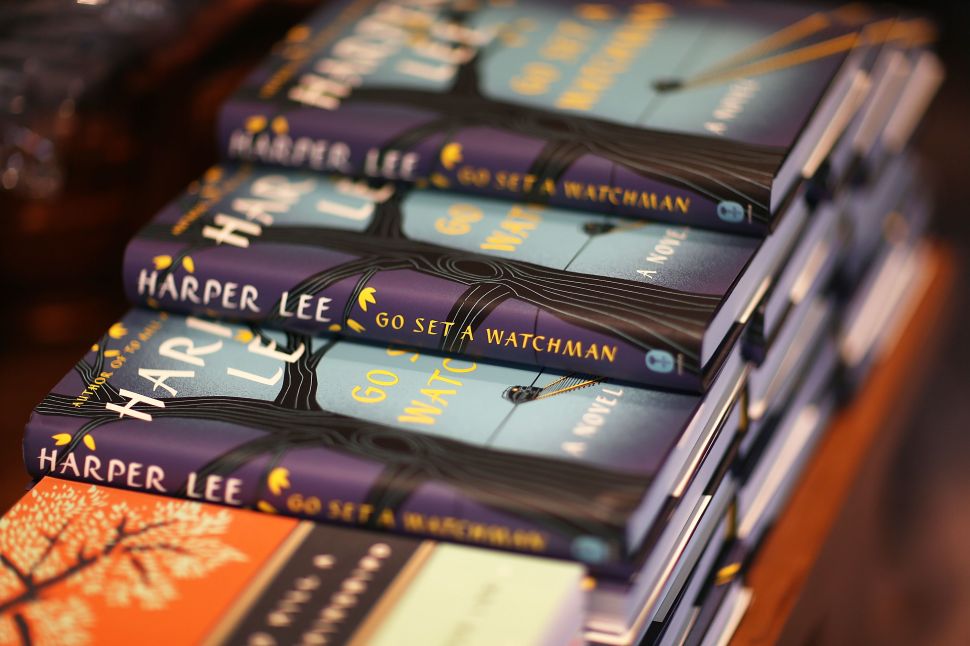 Issues With Racism
One of the most explosive parts of Fear involves Trump's "very fine people on both sides" remark about white supremacist violence in Charlottesville, Virginia. Trump's advisers urged him to clarify this statement, and after some initial resistance, he denounced white supremacists and the KKK in a follow-up speech. But he wasn't happy about it.
"That was the biggest fucking mistake I've made," Trump says in Woodward's book. "I didn't do anything wrong in the first place."
While Atticus Finch is held up as a paragon of virtue in To Kill a Mockingbird, he expresses some racist views in its sequel that are pretty Trump-like.
Atticus, who says in Watchman that he once attended a Klan meeting, now says things like, "The Negroes down here are still in their childhood as a people." He also asks his daughter Scout, "Do you want Negroes by the carload in our schools and churches and theaters? Do you want them in our world?"
The revelation that a longtime literary hero was now a flawed bigot made some readers "queasy." And yet, as with Fear, they still picked it off the bookshelf.
Bad Reviews
Ironically, while both Fear and Watchman have been huge bestsellers, they were also savaged by critics. Woodward's eyebrow-raising revelations weren't enough to sway them.
"Woodward is a journalist of the old school who insists on a studious and fake neutrality even when the house is in flames," Mashable's Chris Taylor wrote. "He may have been the right man for Watergate. He is not the right man for Stupid Watergate."
"Woodward has never been a graceful writer, but the prose here is unusually wooden," Dwight Garner of The New York Times added. "Fear picks up little narrative momentum."
Despite its sordid publication history and recasting of Atticus, Watchman also wasn't safe from reviewers' bile. The Times' Michiko Kakutani said the "lumpy" book "lacks the lyricism of Mockingbird."
"Go Set a Watchman is not, by any stretch of the imagination, a good, or even a finished book," The Washington Post's Alexandra Petri chimed in. "For the first 100 pages it lacks anything that could even charitably be described as a plot."
Will the Questions Fade?
While Watchman was the talk of America in July 2015, the controversy largely went away after a few weeks. It has only resurfaced during relevant news events, such as Lee's death and the announcement of a Broadway production of Mockingbird.
Whether the same will be true of Woodward's saga remains to be seen. The political press is still going gaga over his revelations, but they did the same with Michael Wolff's Fire and Fury and Omarosa Manigault-Newman's Unhinged. Both of those books have largely faded from the discourse of late.
But if Trump fears Fear enough, we may have to set a watchman at the White House.