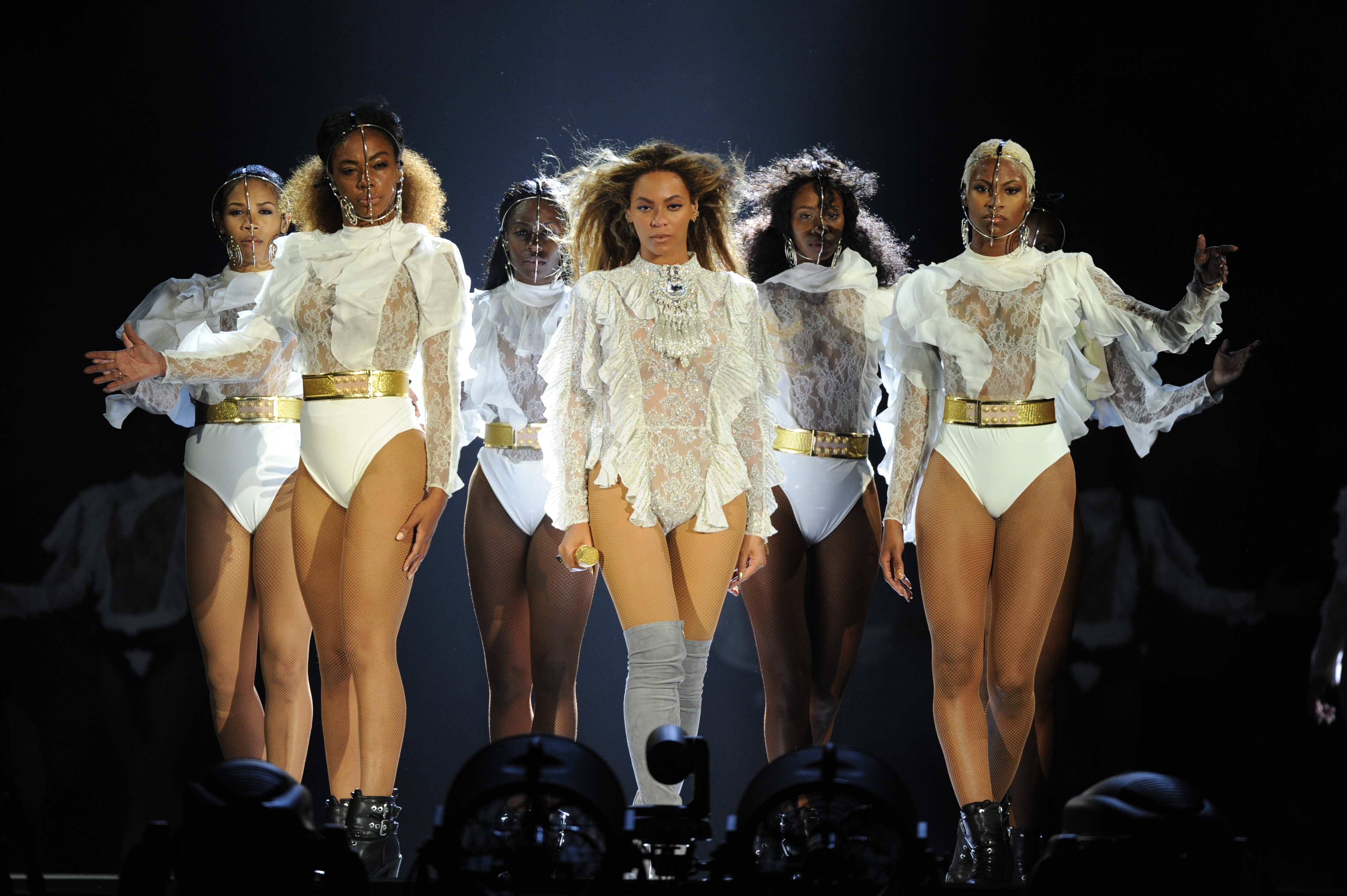 Beyoncé might be the most written-about musician of the 21st century. As a multifaceted, multiplatinum pop superstar with seemingly boundless reserves of talent and an insatiable drive to improve herself, our reigning queen of pop already has 10 careers' worth of accomplishments under her belt. She's the most nominated woman in Grammy history, her first six albums debuted at No. 1 and she also happens to be the world's highest-paid recording artist. Today is her 37th birthday.
Her music stuns every time you hear it, and Beyoncé knows this: Her hits are becoming so embedded in our memories that as the years pass, it becomes harder and harder for her to surprise her fans. Her solution: Keep throwing them curve balls! This is exactly what she did during her 2016 Formation World Tour with her "Cut It/Panda" dance break, arguably the pinnacle of her career so far.
In the middle of the tour, without warning, the diva diverted from her set list to absolutely murder a routine with her backup dancers to two of the most popular songs on the radio that summer: O.T. Genasis' "Cut It" and Desiigner's "Panda." All you have to do is listen to the crowd to hear how successful this gamble was.
The "Cut It/Panda" interlude is barely a minute long, but it tells you everything you need to know about why Beyoncé is brilliant. A lesser performer wouldn't dare take a break from belting out her tried-and-true crowd-pleasers to deliver something so left-field and random, but Beyoncé does. A lesser performer wouldn't dream of dropping the mic and relying solely on her shimmying skills to bring down the house, but Beyoncé pulls it off marvelously.
Only pop stars who are truly confident in the power of their work are capable of setting that work aside, if only for a moment, and going absolutely wild to songs by other artists that everyone in the audience has been losing their minds to. For the span of just 57 seconds, Beyoncé could very nearly be anyone while she writhes with joyful abandon on that stage, her long, lustrous mane cutting through the air like a knife. But then the lights go out, the screams of her name surround you and you remember who you're dealing with.