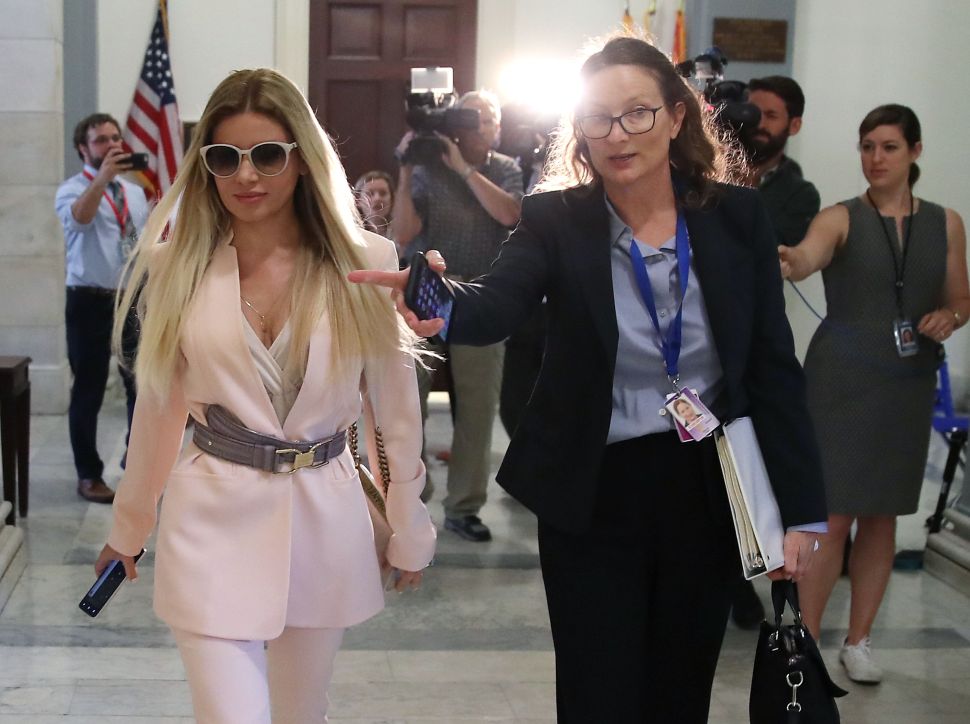 Former Trump advisor George Papadopoulos is scheduled for sentencing this afternoon, providing Special Counsel Robert Mueller another scalp for his collection. Joining the convicted felon in a Washington D.C. courthouse is his wife, Simona Mangiante-Papadopoulos.
While the couple claims to be strained financially, and even sought to obtain a pro-bono lawyer in a lawsuit against the U.S. government, they are also looking for a Trump era payout.
Speaking to Law & Crime, the couple discussed a "book deal about their romance, and a movie role for [Simona] as Brigitte Bardot"—the iconic French actress. Simona has said she plans to move to Los Angeles to start her film career—even if her husband is sentenced to jail time.
"George can count on me to the end," Simona told the publication.
Law & Crime also released photos and video footage of their wedding from this past March in Chicago, where both parties anticipated "a million dollar offer" for their story. They couple boasted of a European honeymoon and a second wedding off the Amalfi Coast in Italy attended by Simona's family.
"I love Simona, she is my rock," Papadopoulos told the outlet on Friday.  "If we have been through this situation, we can get through anything."
The energy consultant-turned-sacrificial lamb declined to comment if he still had loyalty toward President Trump.