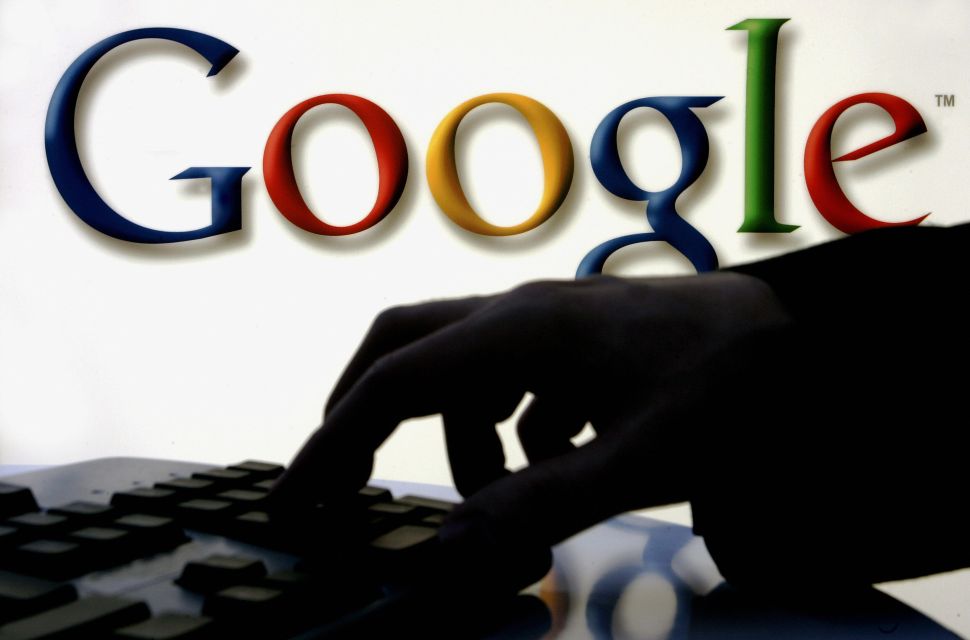 Today is Google's 20th birthday. You may know Google from such web products as Gmail (AKA "not Hotmail"); Chrome, the reigning champion of a global browser war; and Google Search, which is quite possibly how you found this story.
For the past two decades, Google has been working non-stop to make our lives better and better, and, in the process, it has become not only a loyal friend, but also one of our closest confidants. We trust Google with our deepest, darkest secrets—what we search for late at night, what we say in private emails, what news sources we read (or don't read)—because we know that Google is a great and benevolent presence with the power to completely revolutionize the world, and someone that will always, always make things better for us, no matter what, because Google cares, man. 
Now that the tech behemoth is the same age as Jaden Smith, we're taking a look back at some of the company's major milestones and the impact they've had on society.
2000: Google Begins Selling Ads to Create Personalized Experiences Every User Will Adore
Google wasn't the first to get into online advertising; it wasn't even the first website to sell advertisements based on search keywords (that distinction goes to GoTo.com, which was later acquired by Yahoo!). But when it did launch its self-service, fully automated advertising platform Google AdWords in 2000, it became a game changer for marketing in the digital age. Using its vast database of search histories to distribute highly targeted ads, advertising quickly became the company's main source of revenue. Today, Google dominates U.S. online ad sales and expects to rake in nearly $42 billion from digital advertising in 2018 with 31.1 percent market share.
What It Meant For Us: Billboards, television commercials, full-side bus adverts, the classifieds, radio jingles, skywriting—all conventional advertising methods are meant for mass consumption. But we've evolved past that into a society that longs to be special while being constantly marketed to. Thankfully, Google Ads has participation trophies for all of us. Never mind that the number of similar trophies for web publishers is dropping monthly because Google (and Facebook, and others, sure) has vacuumed up all of their ad revenue. 
2002: Google News Launches to Aggregate Articles Into Customizable Pages So We Only Have to Read What We Want
Ushering in the Information Age was Google News, a subsection of the main search engine that gave people instantaneous access to recently published news articles on any topic they searched. Since its 2002 launch, Google News has evolved into a one-stop news shop for billions of users, aggregating the latest content from over 50,000 publishers worldwide and allowing users to customize personal news feeds.
What It Meant For Us: No more hopping from website to website to newspaper to nightly television news broadcast; Google puts it all in one place for us to easily consume. But the best part? Through personalization and filtering, we are in control of the articles we see and which outlets we get them from. Understanding the world around us has never been easier or more pleasurable. Some say being in a bubble is bad, but that's clearly fake news. Bubbles are protective and familiar. Embrace your bubble!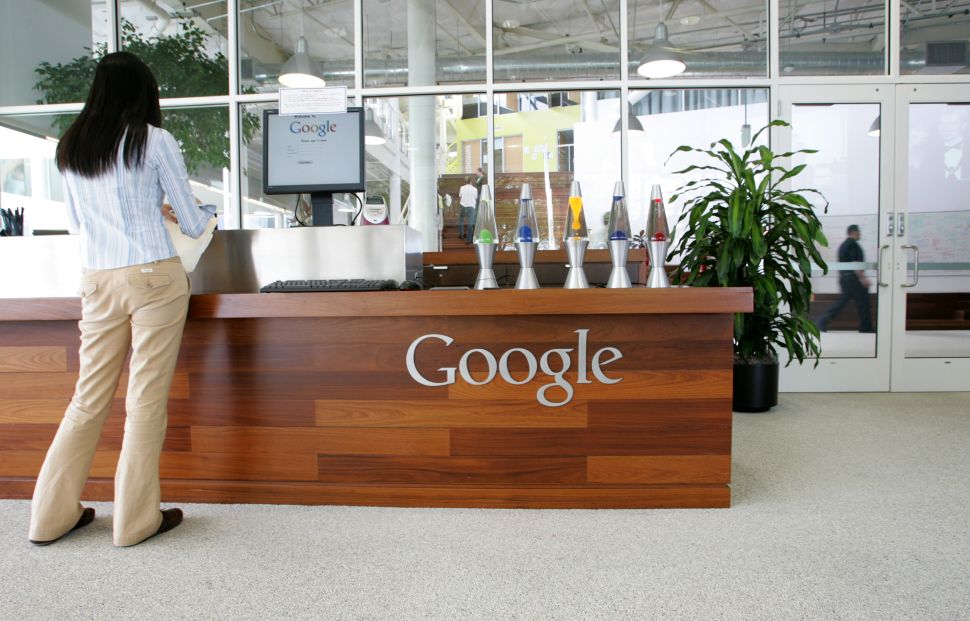 2003: Google Moves to Mountain View to Feed Its Employees Better Lunches Than Any Other Company
When Google's headquarters relocated from Palo Alto to a quieter corner of Silicon Valley in 2003, the company transformed the former SGI campus, a complex of grey cement buildings, into a colorful and innovative workspace appropriately renamed the Googleplex. And all of a sudden, everyone got free breakfast, lunch and dinner, and could wear hoodies and stuff. 
What It Meant For Us: Now, all companies that want to compete for top workers also have to give them free breakfast, lunch and dinner. Even at smaller shops, maybe the occasional 100-calorie bag of pretzels will handle the task of keeping everyone chained to their desks. But thanks for the hoodies thing! 
2004: Google Launches Gmail to Allow Us to Keep Our Emails Forever
Although Gmail would not officially open to everyone until 2007, Google employees and invitees signed into the first accounts of a beta version in early 2004. The free, advertising-supported email service began as a pet project of a few software developers annoyed with the poor quality of other email providers at the time. Today, Gmail is the world's most used email provider with 1.4 billion accounts that Google (or third parties) can then scan and mine for data.
What It Meant For Us: Targeted ads in our inboxes. A hoarder-like inability to ever delete anything. A growing pit in your stomach as emails pile up faster than you can respond. The inevitable death of casual phone conversations.
2005: Google Maps Launches to Let You Explore the World, While Quickly Ending The Ability to Get Literally Anywhere Without It
Next, Google offered us a digital world map designed to be easily navigable by even the most flawed of passenger-seat navigators. Using satellite images and GPS, Maps launched in 2005 to provide an interactive tool for people to find both themselves and their destinations. Over the years, the service has evolved to include route planning, real-time traffic conditions and 360-degree street views.
What It Meant For Us: No Google product, before or since, has changed our day-to-day lives as much as Google Maps has. It's honestly hard to remember a time before the app gave us unlimited freedom to roam wherever we wanted without a second thought. Google always knows our location, so we can never get lost. And Google's satellites and Street View cameras have mapped our surroundings so extensively that people have actually sued for invasion of privacy. That being said, giving the world a glimpse of your home seems like a pretty small price to pay for directions to the nearest Ruby Tuesday's always at your fingertips.
2006: Google Acquires YouTube to Build a Lucrative Online Video Hub While Giving Everyone a Chance to Become Famous
The venture capital startup YouTube had been around for only a year as an online video-sharing service before it was bought by Google for $1.6 billion (all stock) in 2006. At the time, Google was looking to break into the lucrative online video market, while YouTube was cash-strapped and facing multiple copyright-infringement lawsuits. The acquisition was a win-win; today, they are the two most visited websites in the whole world.
What It Meant For Us: Unfettered access to all of the aspirational TED Talks our hearts desire. AutoPlay ads that may—or may not—let us skip them after a certain allotted amount of time, perpetually keeping us on our toes. Fake children's videos in which your kids' favorite characters murder each other. Logan Paul making hilarious jokes about actual dead bodies. Chocolate Rain!
2006: The Verb 'Google' Is Added to English Dictionaries Due to Google's Increasing Popularity, Not to Mention How Nicely It Rolls Off the Tongue
The verb "to google" made its television debut on Buffy the Vampire Slayer in 2002. Four years later, Merriam-Webster decided the search engine had become so ubiquitous in the public vernacular that it should be made an official part of the English language.
What It Meant For Us: If you really want to establish yourself as a fixture in society, there's no better way to do so than to get your name into the dictionary. Plus, "Binging yourself" just sounds dirty.
2006: Google Translate Launches to Break Language Barriers, Connect Communities and Help Us Pass Freshman-Level French
In an effort to create a fast and reliable translation service, Google developed an algorithm that translates words and sentences, and then compares those to millions of texts online in order to determine the best fit. We know the results: Fast? Yes. Reliable? No!
What It Meant For Us: Albeit not without its hiccups, Google Translate has made it possible to connect with people and ideas around the world. Sure, it may not fully understand the concept of slang or be able to comprehend an idiom, but it generally gets the job done. Just don't expect an A+ if you're using it to do your homework. 
2007: Google Launches Docs, Sheets and Slides to Help Us Procrastinate Collaborate With Our Friends Co-Workers in Real-Time
In order to compete with Microsoft, Google released its own brand of Office applications in 2007: Word became Docs, PowerPoint became Slides, and Excel became Sheets. Like all things Google, they were developed to be online, collaborative and equipped with virtually unlimited storage capacity.
What It Meant For Us: Office products change; people do not. While Google Docs, Sheets and Slides make it easy to collaborate, Google unfortunately did not offer any solutions to make colleagues follow through on tasks.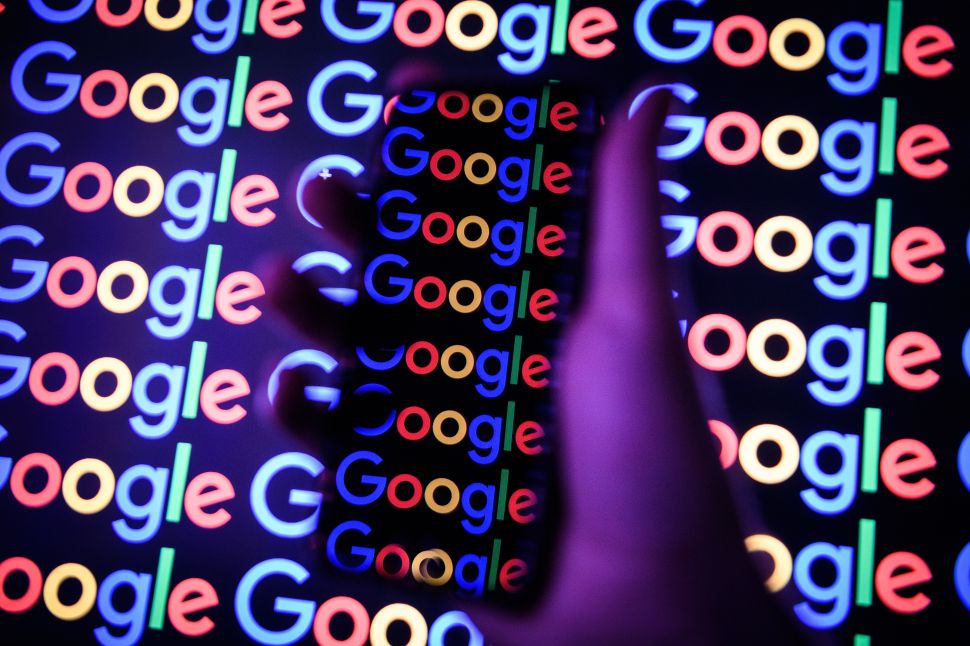 2008: Google Launches the Android Mobile Operating System to Establish a Foothold on the Mobile Communications Market
Google dominated the smartphone market for years before its first smartphone, the Pixel, was even announced. How? Not by making smartphones, but by making software. After its launch, the Android Operating System became the standard OS for brands like Samsung and LG, the main competitors of Apple.
What It Meant For Us: Google leaped from our laptops directly into our pockets. All of its mighty power and reach increased two-fold with its bold move into cell phones that no one saw coming. 
2008: Google Chrome Launches to Create a Better Web Experience and Further Expand the Openness of the Web
The next step in Google's master plan to own the internet was, obviously, to make its own internet browser. Though Chrome came out years after the release of Firefox, Safari and Internet Explorer, it quickly managed to gain control of the market. With a share of 60 percent as of August 2018, Chrome towers above all other browsers.
What It Meant For Us: Finally, a third browser to try when both Safari and Firefox are frozen. An additional way for Google to track and collect our data. The only web browser supporting an extension that swaps out every photo you see to pics of Nicolas Cage.
2011: Google+ Launches in an Attempt to Build a Social Network That Would Rival Facebook
After several failed attempts at creating a social media platform (Google Buzz, Google Friend Connect, Orkut), Google finally found one that managed to stick—sorta. Google+ allowed users to make groups based on mutual interests, called Circles. Nobody circles. But it also introduced Hangouts, a group video call app that became serious competition for Skype and FaceTime.
What It Meant For Us: Honestly, not much. The only people who use Google+ are Daniel Radcliffe and Alex Jones.
2011: Kansas City Becomes First Google Fiber Community as Google Aims to Bring Faster Internet to the World
Like most great things, it all began in Kansas City, where Google offered to supply over a dozen neighborhoods with its new fiber optic technology providing faster, Google-sponsored internet. Since then, Fiber has spread to a number of other cities, mostly in the American South, including Austin, Texas, and Atlanta, Georgia.
What It Meant For Us: Google Fiber is disrupting the internet service provider (ISP) market and forcing legacy providers to increase internet speeds. At least that seemed to be the goal. Whether it's working or not is up for debate, but there's no question that Google has caused some waves in a long-stagnant industry. And who doesn't want faster internet? OK, I'm sold. Google, may I offer you my first-born child in exchange for bringing Fiber to New York City?
2012: Google Launches Google Drive to Make All of Our Data Seamlessly Available to Us Wherever We Go
A year after the launch of iCloud, Google delivered its own digital file storage system. No longer restricted by the storage space of hard drives or reliant on flash drives, people are able to store unlimited amounts of content on the web and access it from any computer, as long as they're connected to the internet.
What It Meant For Us: Our hopes and dreams and unfinished work will follow us wherever we go for the rest of our lives. Absolutely nothing is private, but the convenience is, obviously, so worth it.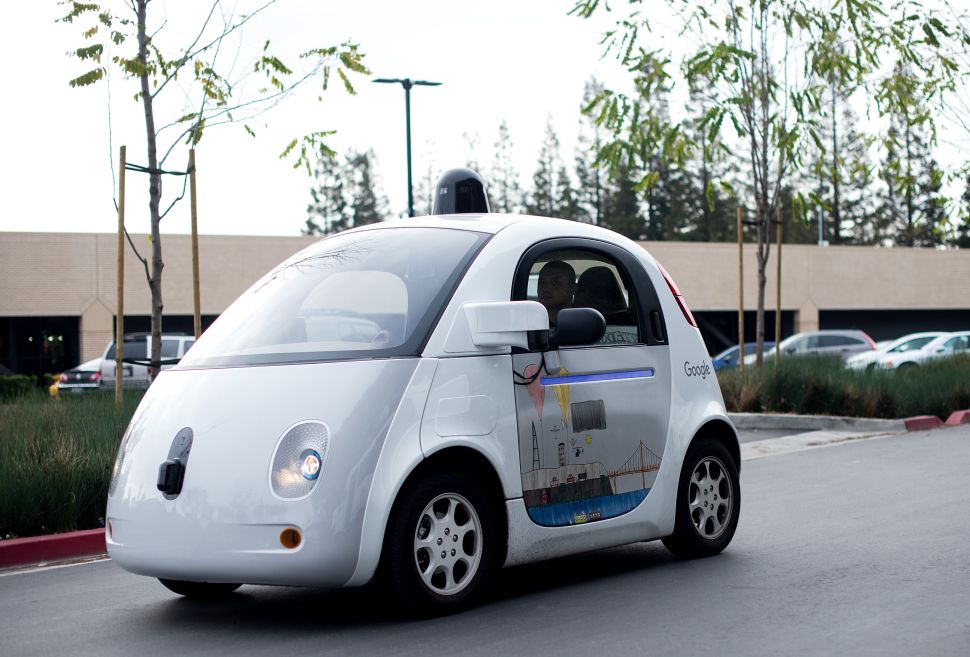 2012: Google Receives First US License for a Self-Driven Car
In 2012, the DMV of Las Vegas awarded one of Google's self-driving car with a driver's license after it passed the exam. Fast forward seven years, and the division which developed that car is now a full-fledged subsidiary of Google's recently formed parent company Alphabet under the name Waymo. Soon, Waymo will be ready to launch an army of autonomous taxis. And Uber thought yellow cabs were the real problem…
What It Meant For Us: In a not-so-subtle power move, Google has decided to literally take our lives in its hands.
2013: Google Introduces the Chromebook Pixel to Inspire Users to Use the Cloud
The Chromebook Pixel was Google's first attempt at making a laptop device that could compete with PC and MacBook. Aside from its improved processing power, the device's most important feature was that its software was entirely made up of Google properties, including the Chrome browser, Gmail, Docs, Sheets and Slides.
What It Meant For Us: No one doubted that Google could do software; then, in 2013, they proved they had some serious hardware chops as well. The Chromebook Pixel was pricey but powerful. Although it was not exactly a commercial success, Google knew what it was doing: preparing users to embrace the cloud. Not to mention, setting the stage to indoctrinate America's school children. Do they even know how to use actual books anymore?  
2014: Google Glass Is Made Available to the Public in Attempt to Make Digital Information Available With a Glance
Although developed by the same research division as Waymo, Google Glass has not enjoyed the same level of faith and success as Google's self-driving cars. The product was developed as a new way for us to interact with technology, and as an easier, more fluid and immersive way to access the internet. Met with a lot of skepticism and confusion upon its initial release, Google Glass is still around but has mainly faded into obscurity.
What It Meant For Us: Google Glass finally made technology fashionable and discrete. Everyone who walked around wearing the smart glasses during their short-lived hey day seemed incredibly cool and not douchey at all.
2015: Google Reorganizes as a Holding Company, Alphabet Inc
.
, to Narrow Google's Scope and Improve Transparency
As we have seen, Google took on so many different projects over the years that it began to lose focus. When this loss of focus began to hurt the performance of the company, Google reorganized. Large-scale projects like Waymo became their own subsidiaries placed underneath the umbrella of a holding company called Alphabet Inc.
What It Meant For Us: Leadership changes; the disappearance of Larry Page; an even more fun and harmless-sounding name.
2016: Google Home Launches to Compete Against the Amazon Echo
By the time Google Home entered the market, Amazon's virtual assistant Alexa had already become somewhat of a household name. Like the Echo (the first of Amazon's Alexa-connected devices), Google Home is a smart speaker that uses Google Assistant to interact through voice commands and is designed to control smart home devices, such as televisions, thermostats and locks. Unlike the Echo, Google Home can also access your Google Calendar and Gmail.
What It Meant For Us: Finally, after 18 years of tracking our searches and reading our emails, Google can now listen to everything we say—you know, to keep us safe, and play Rhianna without touching anything. 
2018: Google Introduces Cloud AutoML Vision to Make Artificial Intelligence Accessible to All Businesses
The most recent of Google's milestones is Cloud AutoML. The name doesn't roll off the tongue as nicely as some of Google's aforementioned products, which is fine because it's meant for businesses, not the mass market. Cloud AutoML is the latest in a series of "AI & Machine Learning Products." It's sort of a digital school where software goes to get smarter. Cloud AutoML can train machines and programs developed by other companies.
What It Means For Us: The robots are coming. Good god, they are coming.