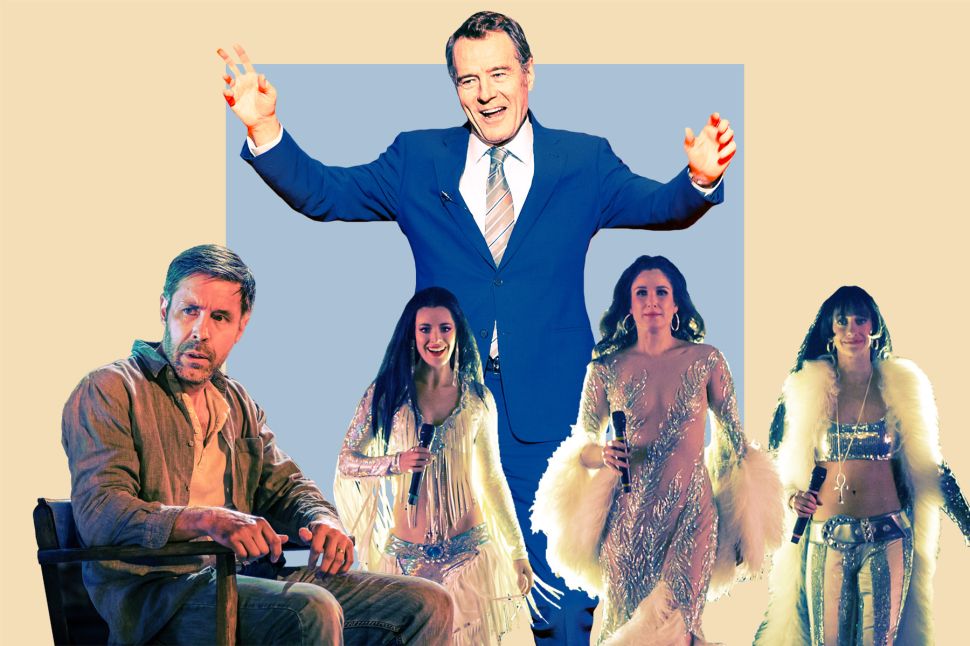 Welcome to Observer's 2018 Fall Arts & Entertainment Preview, your comprehensive guide to the best of the season. We've combed through cultural offerings from across the country to bring you our picks for the events worth leaving home for, and the releases you should be staying in for. Theatergoers should also check out our lists of must-see exhibitions and must-see opera and dance performances.
There is a foolproof formula for showbiz success…in Hollywood. Last year's top-grossing movies formed a conveyor-belt array of comic book flicks, kids' cartoons and corporate sequels. In the theater, however, hits are much less predictable. Who would have guessed that a hip-hop biography of a founding father would be a global sensation? Or that a quirky musical based on an indie film about Egyptians lost in Israel would be the toast of the season? Here, we've carved out 15 new plays and musicals that are your best bets for topping the weird, surprising, magical marketplace of theater this fall.
In a unique meeting of minds, the great Irish playwright Conor McPherson (The Weir) was given the run of Bob Dylan's song catalogue. Crafting a narrative set in the Midwest during the Depression, he fashioned a frame for the Nobel winner's evocative tunes. It got raves in London. Will this high-concept musical be the Public's latest show (after Hamilton and Fun Home) to move to Broadway?
Tootsie at the Cadillac Palace Theatre, Chicago (September 30)
Composer-lyricist David Yazbek is not letting any moss grow on him after his Tony wins for The Band's Visit. His new project is a big-budget adaptation of the Dustin Hoffman cross-dressing movie comedy. Chicagoans get to see out-of-town tryouts before the show hits Broadway next spring. Yazbek is one of the funniest and savviest talents in musicals; we can't wait to see how he navigates the dated themes of the 1980s source material.
Redemption of a Dogg Touring to Atlanta, Brooklyn, Houston, Los Angeles, Newark, and Philadelphia (October 5)
Rap king and recording mogul Snoop Dogg stars in a play written and directed by Je'Caryous Johnson, a major player in the "urban theater" scene. In Redemption, a Snoop-like hero struggles between pursuing fame and wealth and keeping the woman he loves. Snoop's recent gospel album, Bible of Love, will be part of the soundtrack. Move over, Hamilton: Snoop wants to start a revolution.
Fireflies at the Atlantic Theater Company, New York City (October 15)
Self-described "Afro-Queer" playwright Donja R. Love continues his exploration of LGBTQ love in different eras. In Manhattan Theatre Club's recent Sugar in Our Wounds, he told a gay tragedy set during slavery. Now he dramatizes queer desire in the Jim Crow South. His steadfast and visionary collaborator Saheem Ali directs.
Nobody ever confused a copyeditor with a wizard, but here's Harry Potter playing a magazine fact-checker in a play about journalistic ethics. Daniel Radcliffe stars alongside Bobby Cannavale and Cherry Jones in a piece frightfully well suited to these "fake news" times. We'll see if the paper chase has folks running for the box office.
The Ferryman at the Bernard B. Jacobs Theatre, New York City (October 21)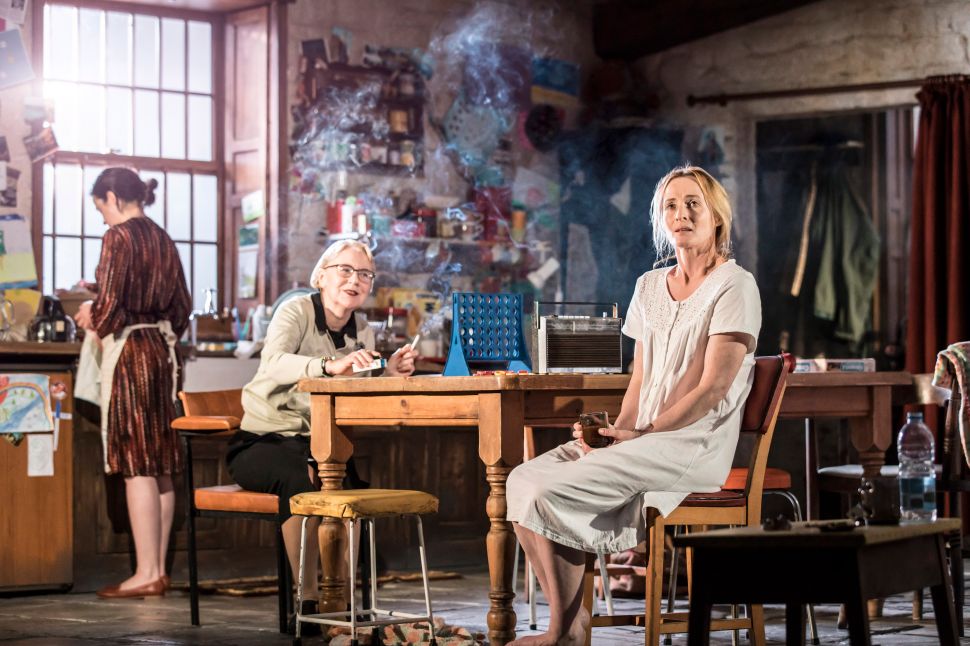 A company of more than 30 performers—including 12 children and a baby—makes Broadway a lot more crowded this fall. The playwright is Jez Butterworth, whose 2009 counterculture fable Jerusalem was sensational. This new work, directed by Sam Mendes, is set in Northern Ireland during the Troubles.
MCC Theater gives Jocelyn Bioh's whip-smart satire an encore Off Broadway run. At a girls' school in Ghana, a motley group of teenagers juggle their hopes, fears and internalized racism as they long to qualify for Miss Ghana of 1986.
The Waverly Gallery at the John Golden Theatre in New York City (October 25)
If someone in your family is dealing with Alzheimer's or dementia, you can relate. Originally produced in 2000, Waverly was inspired by writer Kenneth Lonergan's grandmother's fading mental faculties. This revival—and first Broadway production—features a dream cast that includes Michael Cera, Lucas Hedges and comedy legend Elaine May.
American Son at the Booth Theatre, New York City (November 4)
Last time she was on Broadway, in 2009, Kerry Washington had a bit part in David Mamet's critically pummeled Race. Then came Scandal, and now Washington is the headliner. Her new vehicle is a highly charged drama in which a married interracial couple, now separated, meet at a Florida police station to learn the fate of their missing son. Kenny Leon (A Raisin in the Sun) directs.
King Kong at the Broadway Theatre, New York City (November 8)
Broadway loves a splashy spectacle. With Phantom of the Opera still chugging along after 30 years, there's hope for another show about a monster and a damsel in distress. This F/X-heavy musical hails from Australia, with a book by Jack Thorne (Harry Potter and the Cursed Child) and tunes by Marius de Vries (La La Land) and Eddie Perfect (Beetlejuice The Musical).
The Prom at the Longacre Theatre, New York City (November 15)
Did you go to prom? Did you not go to prom? Doesn't matter: This one's for you. A gay teen in Indiana can't bring her girlfriend to the dance because: homophobia. Enter a group of spotlight-hungry Broadway veterans, who see a chance to do good and get some attention. This combo queer rom-com and show-folk lampoon got rave reviews in a 2016 run. Could be the Mean Girls of this season.
Gender-shredding performance star Taylor Mac brings an anti-Christmas cabaret act to San Fran. Mac, modeling a series of eye-popping frocks by found-art costumier Machine Dazzle, performs your favorite holiday tunes with a satirical twist. Holiday Sauce celebrates the season "in all of its dysfunction." Santa shows his claws. 
The Cher Show at the Neil Simon Theatre, New York City (December 3)
After shows built around Carole King, Donna Summer and the Go-Go's, is there room on Broadway for Cher—née Cherilyn Sarkisian La Piere Bono Allman? This bio-musical has a book by Rick Elice, who found the drama behind the Four Seasons for Jersey Boys. And there's drama aplenty in Cher's tale: success, heartbreak and redemption. You will believe in life after love.
Network at the Belasco Theatre, New York City (December 6)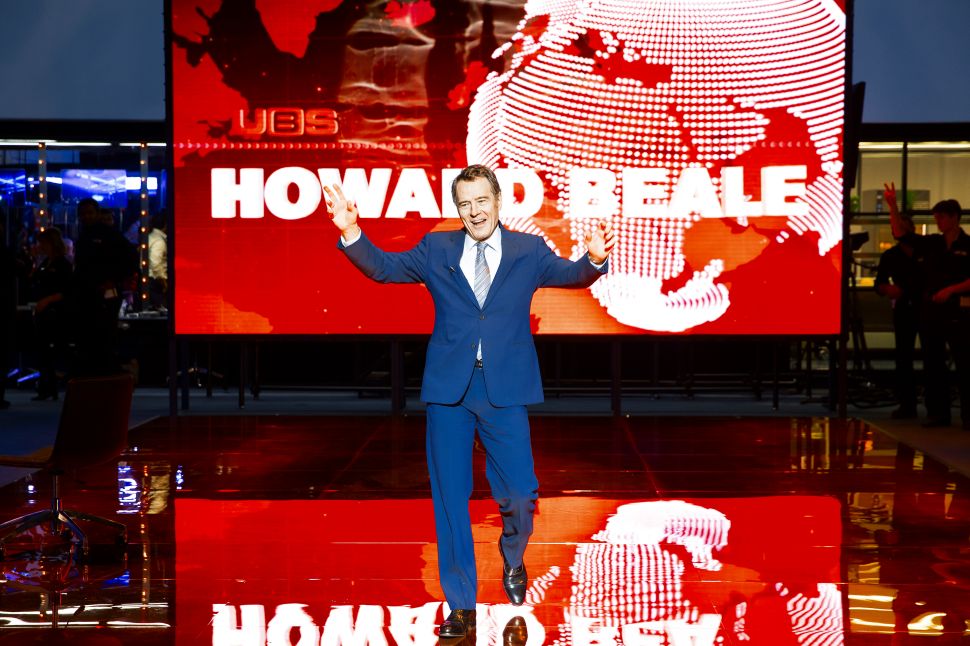 How much Broadway box-office pull does Bryan Cranston (Breaking Bad) have? Put it this way: In 2014, he starred as President Lyndon B. Johnson in a wonky period piece about civil rights legislation and it sold out. Now he returns as "mad as hell" TV newsman Howard Beale in a multimedia adaptation of the 1976 movie satire. In the director's chair: The wizardly Ivo van Hove. This is fixing to be the Euro-highbrow hit of the fall.
To Kill a Mockingbird at the Shubert Theatre, New York City (December 13)
If every high school student assigned Harper Lee's 1960 classic bought a ticket to this version, it would run for decades. Luckily, there are other draws: Jeff Daniels stars as the principled Southern lawyer Atticus Finch, defending a black man he believes is innocent. After unintended courtroom drama (Lee's estate had objections but settled), the Aaron Sorkin adaptation has been greenlit for Broadway.