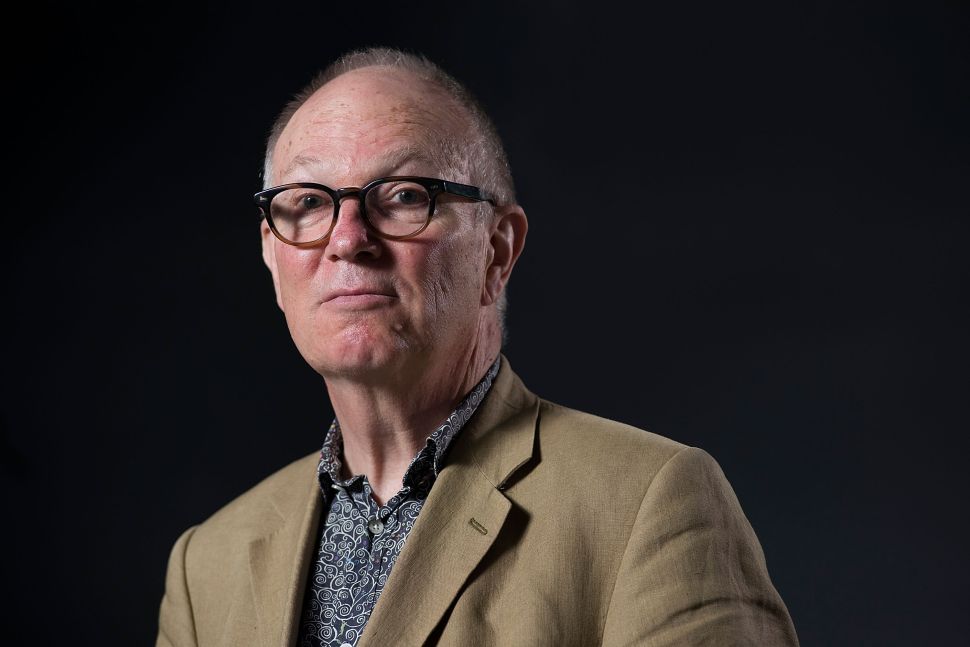 Ian Buruma left his position as editor of The New York Review of Books today after only a year. A spokesperson for the magazine confirmed to Observer that he had departed the magazine, though it's not clear if he resigned or was fired.
Buruma's dismissal comes five days after the Review published "Reflections from a Hashtag," an essay by Jian Ghomeshi. Well before the #MeToo era, the Canadian radio host and musician was accused of sexual assault by more than 20 women, who said he bit them, choked them and punched them in the head. But Ghomeshi was acquitted of all charges in 2016.
The essay was his attempt to re-enter the literary world. Ghomeshi charted his "path to public toxicity" and concluded that he had in fact mistreated women. But now he claims he has learned from his mistakes.
"I am not suddenly an antifeminist activist, stage-diving at a Breitbart road show," Ghomeshi wrote. "Neither am I planning to seek public absolution through the embrace of a notion that all men are evil. What I am is someone who has had a crash course in empathy. I have a new unwavering antipathy toward schadenfreude."
The Review was heavily criticized for publishing Ghomeshi's attempt at reconciliation. And as its leader, Buruma was the target of much of the vitriol.
The 66-year-old told Slate that it wasn't his job to judge Ghomeshi, because "sexual behavior is a many-faceted business."
"I have no idea, nor is it really my concern," Buruma said. "My interest in running this piece… is the point of view of somebody who has been pilloried in public opinion and what somebody like that feels about it. It was not run as a piece to exonerate him or to somehow mitigate the nature of his behavior."
That didn't sit well with many readers, especially female ones. Writer Nicole Cliffe led the social media charge for Buruma to lose his job.
Buruma has not himself been accused of sexual misconduct, but this case shows that anyone who appears to show sympathy for an accuser is also liable to lose their job and social status.
Ghomeshi's attempted mea culpa came the same week as former WNYC host John Hockenberry's longform plea for forgiveness in Harper's. He was fired after allegations of bullying and sexual harassment.