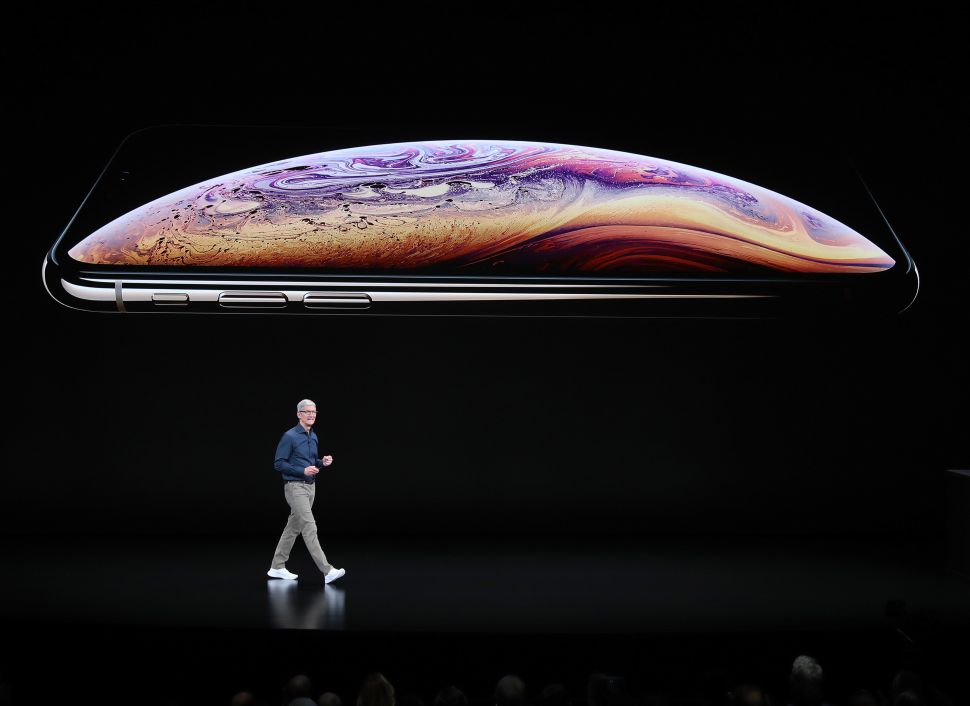 Apple (AAPL)'s smartphone strategy took a radical turn when it introduced the iPhone X, which CEO Tim Cook proudly called "the world's best phone," last year. Since then, Apple has sold fewer phones, but thanks to iPhone X's hefty price tag, the company managed to increase revenue by 14 percent in the past year.
Apple is continuing this winning strategy this year (our prediction in February has turned out to be true). At its annual launch event on Wednesday, Apple revealed three new phones—the iPhone XR, iPhone XS and iPhone XS Max—each at a higher starting price than last year's new models.
The cheapest model this year, the iPhone XR, starts at $749, $50 more expensive than last year's iPhone 8; the high-end option, iPhone XS Max, starts at $1099, $100 higher than last year's iPhone X; and the mid-range iPhone XS starts at $999, the same price as last year's iPhone X.
Apple noted that all three phones have larger screens, longer battery lives and faster chips than previous models.
In the meantime, though, prices for older-generation iPhones have dropped sharply. iPhone 7, the oldest model Apple still sells, now starts at only $449. That's $200 cheaper than iPhone 7's launch price in 2016, and $100 cheaper than the price in 2017 after iPhone 8's launch. The more recent iPhone 8 now starts at $599, $100 lower than last year's launch price.
Although the iPhone is a consumer product intended for a mass audience, it is still a big purchase for many people—and even considered a status symbol in some of Apple's foreign markets, such as China. So, if you see it as an investment piece rather than a cellphone, you are probably in the wrong game.
Looking at the price drops following Thursday's product debut, Apple's entry-level phones, on average, lose 17 percent in value annually.
But that only applies to brand new phones. If you trade in your used but well-functioning iPhone 7, Apple will only pay you $200 ($350 for an iPhone 8). You can check your phone's trade-in value here.
That said, an iPhone is probably still the best smartphone to buy if you care about value, because most other brands have an even worse depreciation curve.
According to a 2017 price study by electronics resale site Decluttr, the iPhone 7 lost 34 percent of its value after only one month of use. In comparison, the Samsung Galaxy S7 lost half of its value after the same period; LG and HTC phones lost even more after one month.
The new iPhones are available for pre-order tomorrow and in-store on September 21.