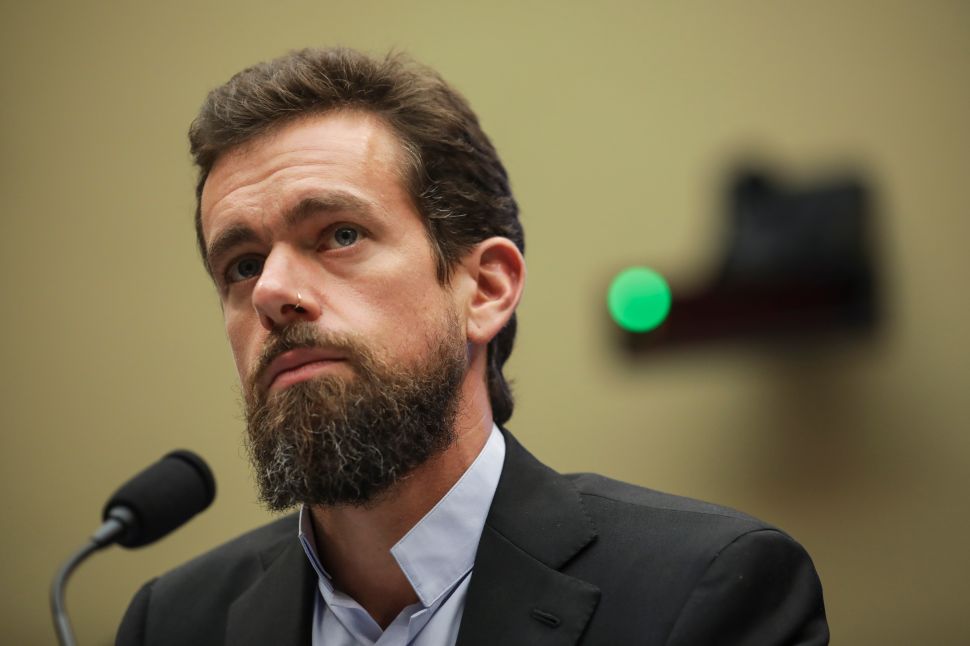 The House Energy and Commerce Committee grilled Twitter CEO Jack Dorsey in his second hearing of the day about supposed censorship or "shadow banning" of conservative users.
Or at least, the Republican committee members did. The Democrats thought the whole hearing was a farce and made their displeasure with their right-wing colleagues clear.
They may not have been as loud as Laura Loomer, but they were just as passionate. Here's a look at the Democratic fireworks.
New Jersey Congressman Frank Pallone, Ranking Member of the Committee
"It's the height of hypocrisy that President Trump and congressional Republicans criticize Twitter for liberal bias… The president's actions coarsen the public debate. He's fabricating a problem that simply doesn't exist."
Colorado Congresswoman Diana DeGette
"The Democrats have highlighted that some of the reasons why you came are political and wrong… I don't think these issues are unique to Twitter. Unlike borderline conspiracy theories, this is a real threat."
New Jersey Congressman Mike Doyle
"Twitter undertook no behavior to selectively censor conservative Republicans or conservative voices. That's the whole reason we're here, and it's a load of crap."
Maryland Congressman John Sarbanes
"I don't really have confidence this meeting was convened for a serious purpose, but what is really frustrating to me about today's inquiry is my Republican colleagues know there are plenty of other investigations we should be undertaking in this Congress—President Trump's tax returns, business dealings with Russia, Treasury Secretary Steve Mnuchin's business dealings, the personal emails of White House staff, corrupt Cabinet secretaries, Trump's travel ban and family separation policy, the response to Hurricane Maria and election hacking. Here we are using our precious resources to feed deep state conspiracy theories."
California Congressman Jerry McNerney
"This is a desperate effort to rally the Republican base."
California Congressman Tony Cárdenas
"The First Lady has made cyberbullying a national priority, funnily enough."
Illinois Congresswoman Jan Schakowsky
"The President and the Republicans have concocted this idea of anti-conservative bias to cover up their majority has done nothing."
For the record, the defect in question wasn't a "shadow ban." It was a software bug that affected 600,000 users. Four of those users happened to be Republican members of Congress, which is why the hearing was held.
Dorsey said Twitter was working to ensure "algorithmic fairness." But that likely won't stop members of Congress from complaining about pointless hearings.