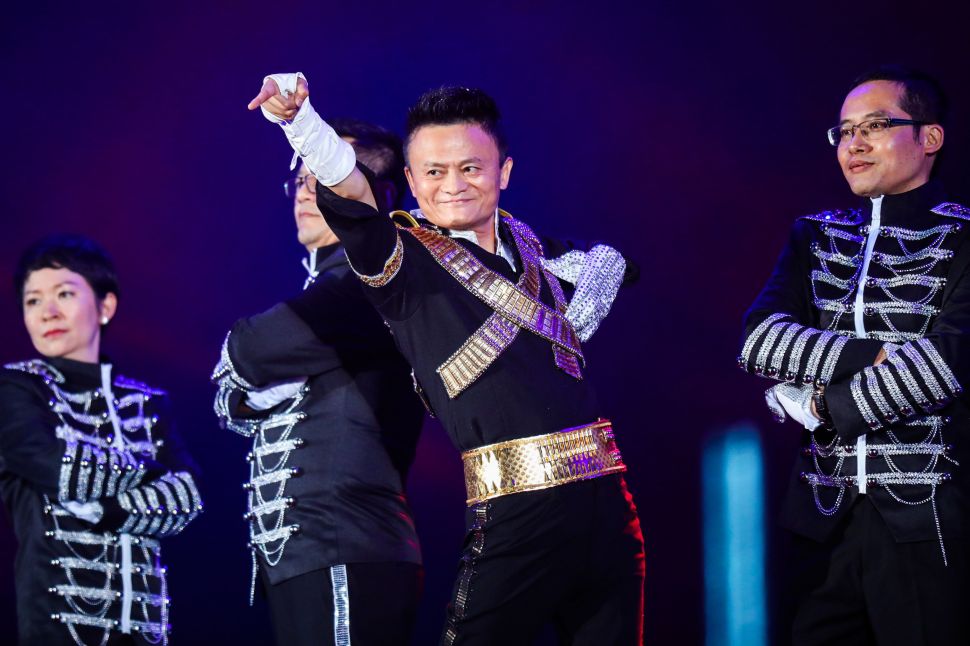 ALIBABA (BABA)'s founder and chairman Jack Ma is a man of enormous success with an incredible amount of self-confidence.
Over the span of 19 years, Ma has built Alibaba Group from an apartment start-up to one of the world's largest e-commerce conglomerates with a market cap of over $400 billion.
But last Friday, the 54-year-old Chinese billionaire made a sudden announcement that he would retire next year, an unusually early exit for a Chinese business tycoon. But Ma said in an employee letter that this was something he had been thinking about for 10 years and is part of his succession plan so that Alibaba can exist well beyond his lifetime. After his exit, current CEO Daniel Zhang will take over as Alibaba's chairman.
After retirement, Ma's immediate plan is to start a charitable foundation focused on education, following in the footsteps of Bill Gates, as Tech In Asia put it. However, a brief recap of Ma's most memorable moments (outside his role as head of Alibaba) over his 19-year career easily shows the entrepreneur may end up devoting his post-retirement time to an array of creative causes.
Here are four unusual pursuits that could ~theoretically~ keep the legendary Jack Ma occupied once he's no longer running Alibaba.
A Mandopop Singer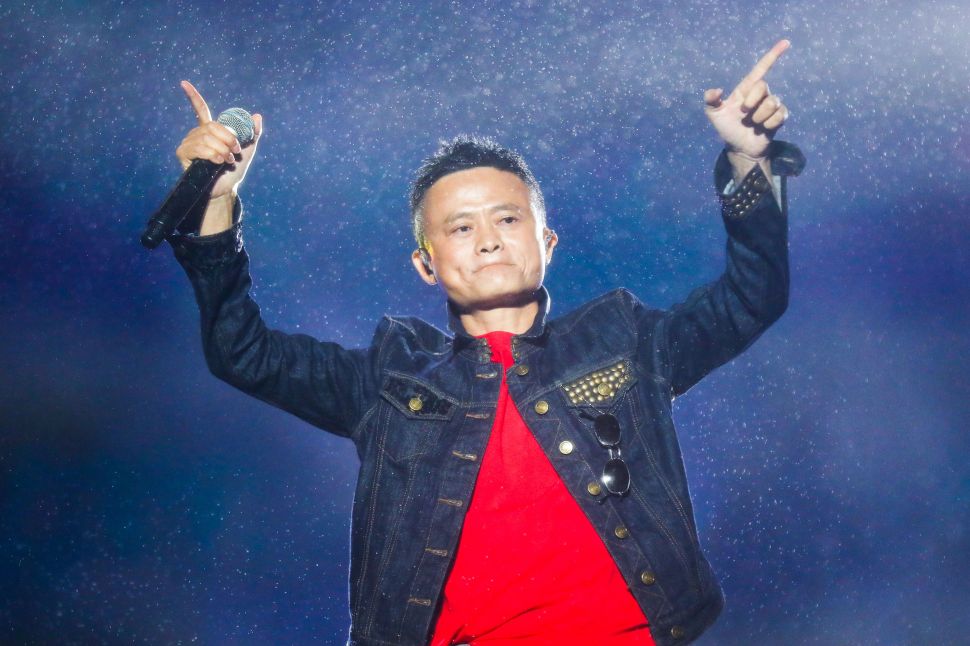 Jack Ma is an enthusiastic amateur live musician. Outside of his day job as the chairman of Alibaba, Ma has made frequent stage appearances at music festivals, company parties and conference openings. His favorite genre is 1990s Mandopop. In a social media post last year, following a singing gig at a music festival in Hangzhou, China, Ma called himself a "playful young artist at heart."
Michael Jackson Impersonator
Jack Ma isn't shy of dancing in front of a big audience. His most memorable moves were from Alibaba's annual company party last year, where he performed a Michael Jackson-inspired dance in front of 30,000 Alibaba employees.
An Oil Painter
There's no evidence showing that Jack Ma has received any formal training in the art of painting, but that hasn't stopped him from placing his work side-by-side with those of Amedeo Modigliani and Edgar Degas.
In 2014, Ma produced a round-shaped painting depicting Earth with some help from Chinese artist Zeng Fanzhi. The painting, titled "Paradise," was put up for auction at Sotheby's in Hong Kong in October 2015 and was sold for a whopping $5.6 million—17 times more than the highest estimate—to Chinese businessman Qian Fenglei, a good friend of Ma's.
A Kung-Fu Superhero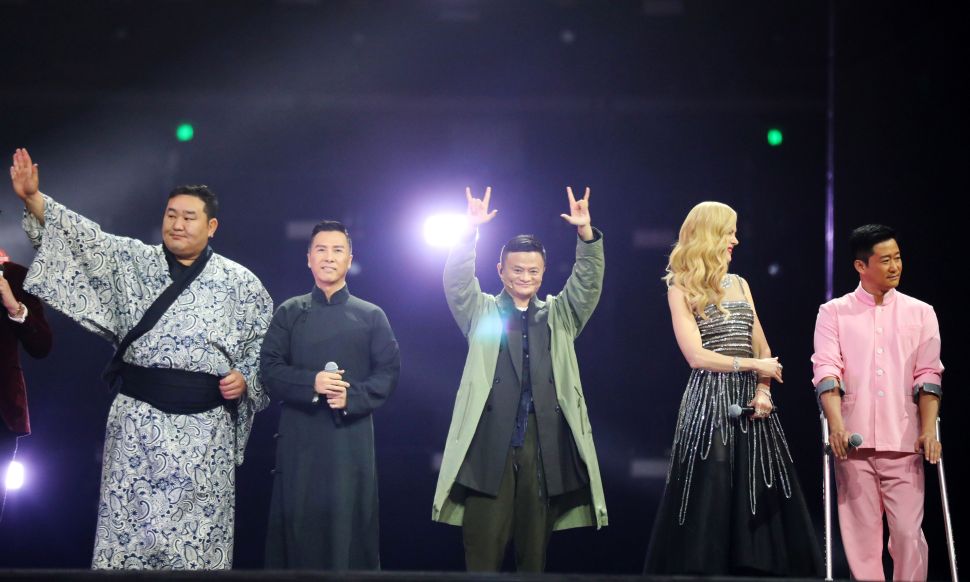 In November of last year, Jack Ma appeared in a 20-minute short film produced by Alibaba, playing an unbeatable martial artist who wins one improbable fight after another, beating rivals played by China's top kung-fu stars, including Jet Li, Donnie Yen and Wu Jing.
At the film's premiere in Shanghai, Ma even invited his Hollywood idol, Nicole Kidman, to join him on stage.
Below is the full film:
But after all, perhaps no quest is more rewarding to Jack Ma than education. In fact, before founding Alibaba, he was an after-school English teacher for seven years, which in part explains why he has never needed a translator (like many of his Chinese billionaire peers require) during English interviews.
"I [want to] return to education, which excites me with so much blessing because this is what I love to do," Ma said in the employee letter on Friday. "The world is big, and I am still young, so I want to try new things—because what if new dreams can be realized?!"