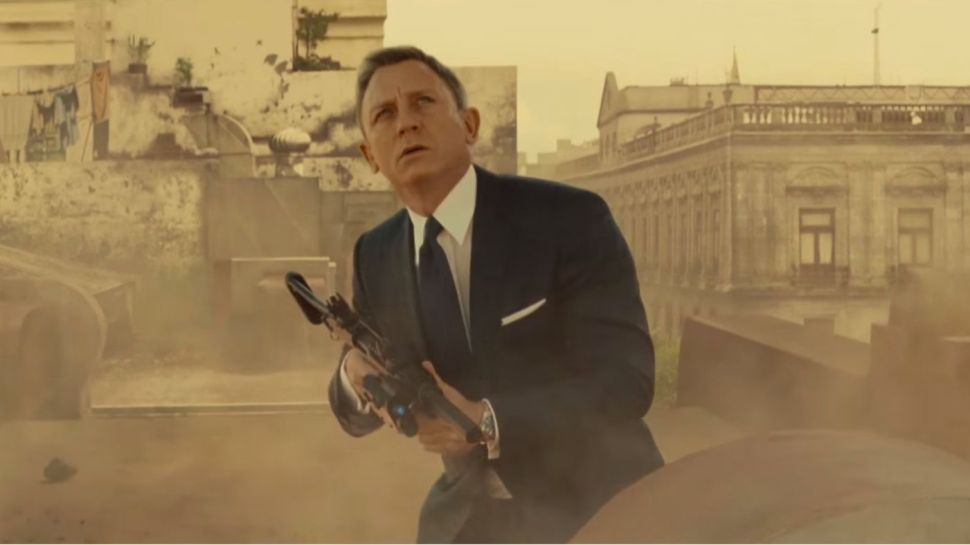 The James Bond franchise has always been a producer-driven series. What exactly does that mean? Well, like Marvel, the overarching style and story is largely shaped by the studio, which holds final say over everything. While that doesn't always leave a ton of room for a director's individualistic flare, it does help ensure consistency and high quality. But in a move that reflects the franchise's more modern approach, the upcoming, still-untitled 25th Bond film was to be directed by the versatile Danny Boyle—until he left the project over creative differences a few weeks ago.
That leaves a giant (bullet) hole atop the movie's hierarchy, and if the studio has any hope of meeting its November 2019 release date (highly unlikely), they'll need to tap a new filmmaker ASAP.
Last summer, when Eon Productions head Barbara Broccoli was still searching for a director, one name that was said to be in the running was Hell or High Water's David Mackenzie. With Boyle gone, many have assumed that Mackenzie is once again a contender. But don't expect him to tip his hand.
"I met with Barbara a couple of times. I really like Barbara, and I know [Bond writers] Neal Purvis and Rob Wade well," Mackenzie told The Hollywood Reporter at the Toronto International Film Festival, where Outlaw King, his new historical war drama for Netflix (NFLX), kicked off this year's festivities. "I'm from a military family. There are various things that could have connected me to that thing, but then I got busy doing this and that's the last I heard. I haven't had any further engagement."
When pressed if he's had any contact with Broccoli or the team since Boyle departed, he answered slyly that he's currently employed and "not thinking about anything to do with that at the moment."
But would he like to direct a Bond movie?
"I really don't know how to answer the question," he says. "I like Barbara and Neal and Rob, and that's all I can say, really."
Not exactly a gold mine of information. While Mackenzie would be an interesting choice, it's worth noting that Outlaw King hasn't received the kindest response. His camerawork and eye for environment and action have been praised, but the film's script—which has five credited writers—has been docked for failing to draw compelling characters and being simplistic.
Three other potential directors include Bart Layton (American Animals); S.J. Clarkson, who was recently announced as the director of the next Star Trek feature; and Yann Demange (White Boy Rick), who was in the running before Boyle.
Of course, none of this precludes Eon from throwing a Hail Mary, with speculation that long-shot names like Edgar Wright (Baby Driver) and Christopher McQuarrie (Mission: Impossible—Fallout) might be in contention.