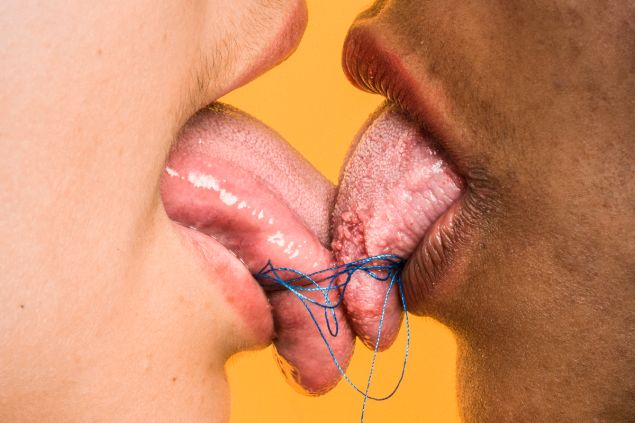 For the Brooklyn-based photographer Joanne Leah, social media censorship has both helped and hindered her work. On Instagram she now goes by @TwoFacedKitten, referencing a personal joke with a friend, after her original account was deleted in 2015 because of the nudity in her photography. Although devastated at the time, she says censorship forced her to think differently about her compositions, and her work now actually uses the guidelines to have some fun.
"It [happened] before you could fight it. Now it's a little better because you can protest it," she told Observer of her earlier expulsion from the platform. "I didn't know what to do at the time, I had built up a collection of work that I edited and had around 1,000 followers, and then it was all gone."
But since that time Leah has rebuilt her fanbase—and then some. Now with over 17,000 watching her work on Instagram alone, she also has a busier exhibition schedule than ever before. Her work can be seen in a group show at New York's Pen and Brush gallery (open September 20), and will be featured in a show called Sour Milk taking place in vacant home in Connecticut, in the Art in Odd Places Festival (both opening in October), as well as in a female-focused art show called "Transfiguration" in November.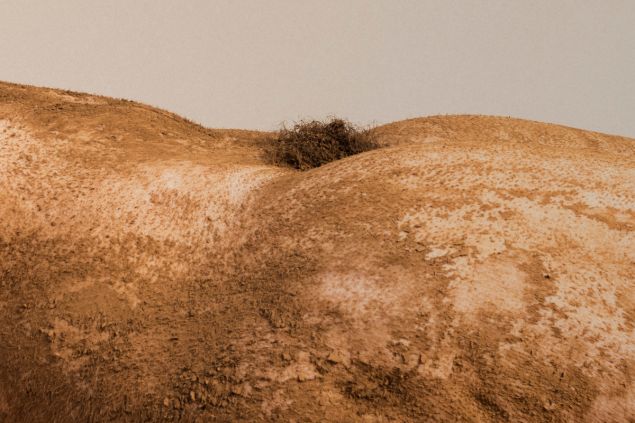 In part, her growing recognition may be due to the community of likeminded censorship-skirters she's been responsible for amassing since her unceremonious removal from Instagram. It was shortly after that event that Leah started the group "Artists Against Censorship," where visual creators can share stories about how social media censorship has impacted their career. Leah explains that the idea for the group came to her after she started sharing her experience and heard many respond that they'd had something similar happen to them. She wanted to show these weren't isolated incidents—artists making certain types of work were unable to leverage themselves on platforms that were launching the careers of others. "So I [had] people write a little story about it, because social media really [can be] detrimental to artist's careers." Leah said. Her message was evidently heard. "Now, I'm working with Facebook (META) and Instagram to try to figure out ways for artists to show nudity. It's not easy."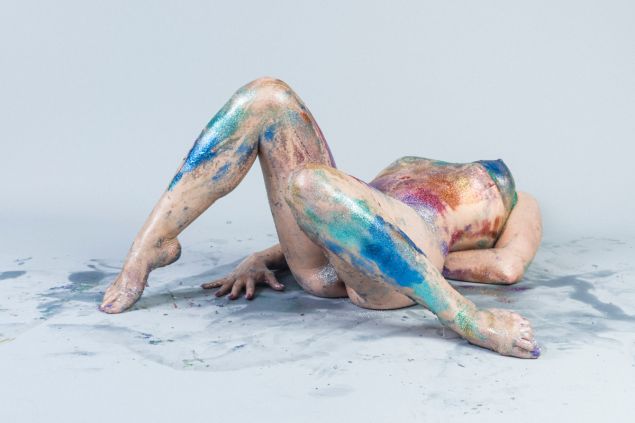 And not only is she working with the very companies she set out to protest, but she's become the go-to person in her community for looking into images or accounts being removed, often regaining those accounts back for friends and fellow artists.
But Leah's own work hadn't always explored such taboo subject matter. It wasn't until around 2007, while she was living in Pennsylvania and in an unhappy marriage, that she began to experiment with nude self-portraits. She got a divorce and relocated to Brooklyn in 2010. That's when she turned the camera around and began to take naked portraits of her friends. "I like to make fun of censorship and play around with [social media's] AI," she laughed. "It's kind of funny. Something funny like a close up nipple will get through but then a butt crack from far away will get flagged." She even keeps a separate page on her website for every image that's been removed.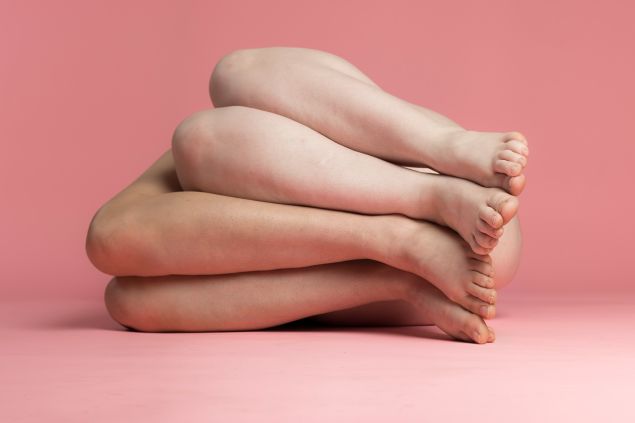 Leah's been working on her current project, "Acid Mass," for four years, turning her attention to photography full-time in May last year. The influence for this particular project came from her teenage years. Born in Germany and adopted at birth, Leah grew up in a small town in southwestern Virginia. "I used to take a lot of LSD and ecstasy but then I was also raised Catholic," she explained. "I would go to a rave in a bigger city then have someone drive me back to the small town in Southwest Virginia to make it for church." After reflecting on what that felt like, her beautifully strange images were born.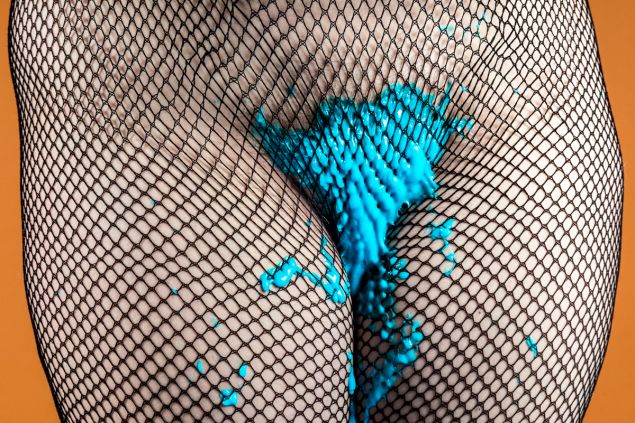 The awkwardness of the body compositions in her work is also something that reflects her own "strange" relationship to her body. Growing up with body dysmorphia, Leah was always the tallest girl in her class, which made her feel large and clumsy. "I remember one of my Mom's friends calling on the phone, he was like, 'I bet you have blonde hair and blue eyes and you're so cute'," she said. "And I was like, 'actually no, I don't have blonde hair and blue eyes, I'm not cute.'"
Through "Acid Mass"—which is currently winding down as she turns her attention to a new body of work—Leah says she has found the beauty in the imperfectness of bodies. And through the challenges of social media, she has also become their inadvertent champion—but that project is one she's not likely to draw to a close any time soon.