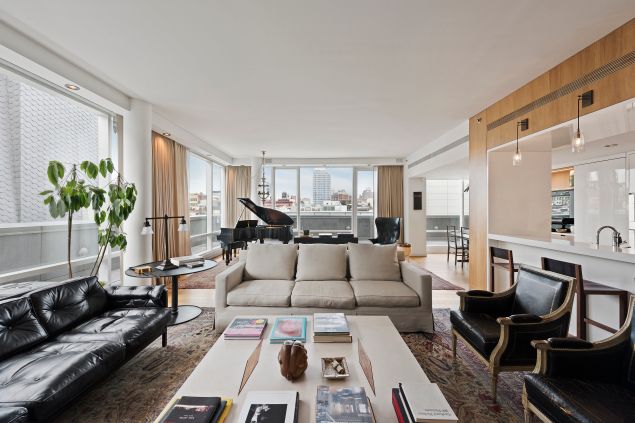 Is Justin Timberlake no longer a man of Soho Mews? The newly flannel-clad pop star has been trying to part with his sleek bachelor pad since March, when it popped up for sale for nearly $8 million, but the 2,598-square-foot penthouse has now mysteriously disappeared off the market.
Timberlake scooped up the three-bedroom, three-and-a-half-bathroom apartment for $6.57 million back in November 2010, about a year before his engagement to his now-wife Jessica Biel. The glassy abode doesn't exactly scream family-friendly, so now that the couple has a son, perhaps they felt it was time to move on.
The price for the unit has steadily crept down the past few months, and it was most recently available for a mere $6.75 million, which is barely a profit at all, especially considering the money Timberlake likely put into the "numerous" customizations noted in the listing, shared by Stribling brokers Jared Seligman and Evan Danzig.
It's not clear what exactly is going on with the penthouse—that is, if it is now in contract, or if the erstwhile boy-bander simply decided he wants to hold onto the place. Stribling declined to comment on the status of the apartment.
We suspect Timberlake either accepted a buyer or is giving the place a breather and will re-list it in the near future. We can't imagine he'd want to hang onto the property now, especially since he's already purchased another, far larger apartment in celeb-filled 443 Greenwich—Timberlake and Biel shelled out $20.19 million for a 5,375-square-foot penthouse in the Tribeca building last year.
Not that the Soho pad isn't perfectly nice—it boasts 10-foot floor-to-ceiling windows and wide-plank oak wood floors, as well as custom wood paneling for "optimal" art display and an 863-square-foot wraparound terrace.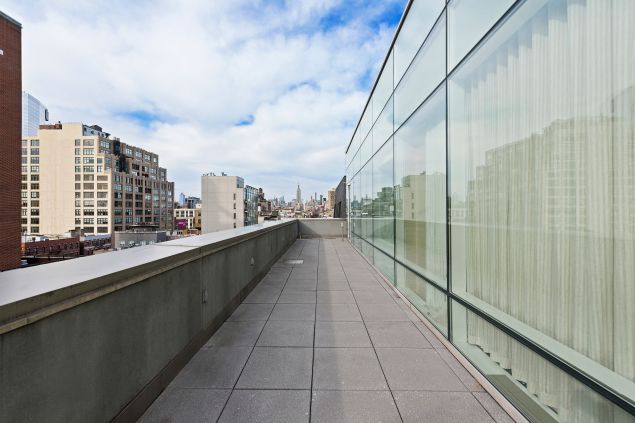 The white lacquer-style kitchen is open to the living and dining areas, with Gaggenau, Sub-Zero and Miele appliances, as well as elm and smoked glass cabinetry and granite. It's adjacent to a designated dining space, which is also open to the double-wide living room—it currently features a piano and lots of black leather seating.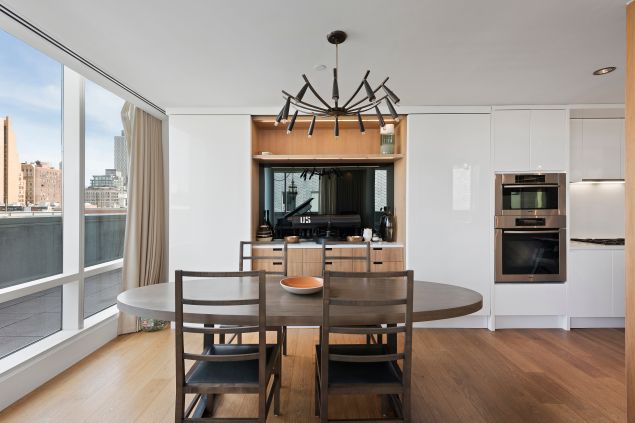 If he hasn't already found the right buyer, maybe the onetime Canadian tuxedo lover should throw in the aforementioned piano to help sweeten the deal. He could always add in tickets for his Man of the Woods tour, for which Timberlake will likely sport his current wardrobe of custom Levi's jackets, Stella McCartney camouflage bombers and a surplus of beanies.