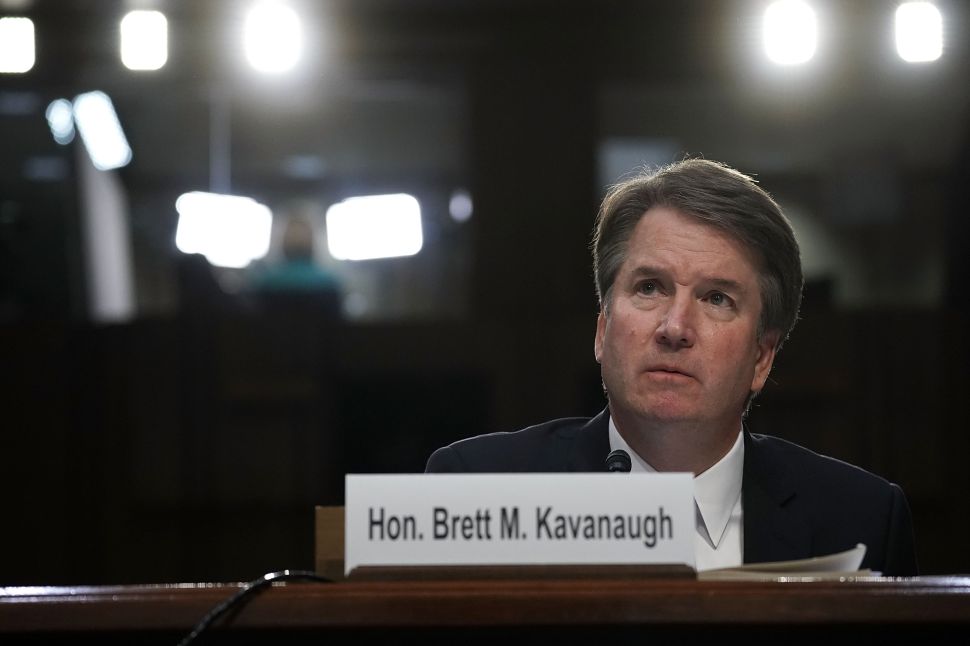 An allegation of sexual assault against Supreme Court nominee Judge Brett Kavanaugh has fueled a growing tribalism among the alumni of elite D.C. prep schools.
After Kavanaugh was accused of sexual misconduct in a letter obtained by Senator Dianne Feinstein (D-Calif), sixty five women who knew the nominee in high school—most of them from private schools in the D.C. area—sent a letter to the Senate Judiciary Committee defending his character.  
"Brett attended Georgetown Prep, an all-boys high school in Rockville, Maryland. He was an outstanding student and athlete with a wide circle of friends. Almost all of us attended all-girls high schools in the area," wrote Kavanaugh's defenders. "In particular, he has always treated women with decency and respect. That was true when he was in high school, and it has remained true to this day."
But on Monday, after The Washington Post identified Kavanaugh's accuser as Christine Blasey Ford, hundreds of women from the prestigious Holton-Arms school in Bethesda, Maryland—including actress Julia Louis-Dreyfus—signed an open letter supporting their fellow alumna.
"We believe Dr. Blasey Ford and are grateful that she came forward to tell her story," wrote the women. "It demands a thorough and independent investigation before the Senate can reasonably vote on Brett Kavanaugh's nomination to a lifetime seat on the nation's highest court."
While she attended Holton-Arms in the early 1980s, Ford alleges Kavanaugh assaulted her at a house party. At the time, Kavanaugh was a student at the all-boys Georgetown Preparatory School—and, according to Ford, was aided in the assault by his classmate Mark Judge.
"I thought he might inadvertently kill me," Ford told The Post. "He was trying to attack me and remove my clothing."
Both Kavanaugh and Judge have denied the allegations.
"I can recall a lot of rough-housing with guys. It was an all-boys school, we would rough-house with each other," Judge told The Weekly Standard last week. "I don't remember any of that stuff going on with girls."
However, in his 1997 memoir, Wasted: Tales of a GenX Drunk, an excerpt of which was published by The Huffington Post on Monday, Judge wrote candidly about courting intoxicated girls at booze-soaked parties.
"Now I had an opportunity to make some headway [with girls]. Most of the time everyone, including the girls, was drunk. If you could breathe and walk at the same time, you could hook up," he wrote.
Washington's suburbs have proven to be a particularly virulent breeding ground for toxic masculinity over the years. In 2010, the brother school to Holton-Arms, Landon, found itself in a national scandal after its students started an underground sex ring tallying hookups with girls from other private schools.
"Dr. Blasey Ford's experience is all too consistent with stories we heard and lived while attending Holton. Many of us are survivors ourselves," wrote the Holton alumnae in their support of Ford.