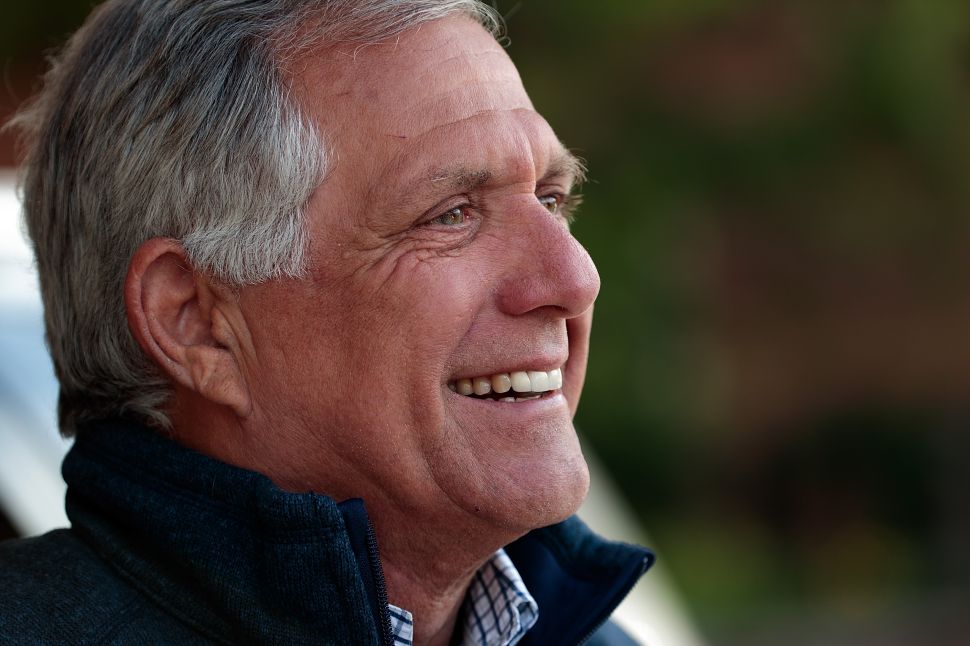 On Sunday night, CBS and former CEO Les Moonves parted ways after a string of sexual harassment claims were brought against the longtime television power player. Despite the move, Moonves may still earn a massive payday, again raising the question of how these claims are met professionally.
Per The Wrap, CBS Corp. said in a 8-K filing with the Securities and Exchange Commission that it would place "$120 million in a grantor trust, while an independent investigation looks into the allegations of sexual misconduct leveled against the now-former CBS chief."
On Sunday morning, additional sexual misconduct claims were brought against Moonves following an August New Yorker report from Ronan Farrow in which six women accused Moonves of harassment. Moonves then resigned Sunday evening, after 15 years overseeing CBS' programming during which time it became the most-watched network on television.
As part of the agreement between CBS and Moonves, the network will donate $20 million to organizations such as #TimesUp in order to support equality for women in the workplace. The donation will be deducted from Moonves' severance package. However, it's still possible that the disgraced TV mogul will walk away with nothing depending on the results of the independent investigation being carried out by the law firms Covington & Burling and Debevoise & Plimpton.
Moonves' $100 million-plus payday has not been well received in the court of public opinion, with the Time's Up organization criticizing the move last week. "This is a precedent-setting moment for CBS—and culture at large," it said in a statement. "A man accused of rigorously reported allegations of harassment should not be rewarded with a golden parachute."
The statement continued, "Les Moonves walking away with a $100 million settlement sends a message to survivors everywhere that powerful men can act without fear of consequence. We remain in solidarity with the six women who bravely shared their stories, risking their own incomes and careers, as well as the untold other women who may still be afraid to speak out."
On Monday, CBS provided further clarity on Moonves' potential severance earnings. "In the event the Board determines that the Company is entitled to terminate Mr. Moonves's employment for cause under his employment agreement and Mr. Moonves does not demand arbitration with respect to such determination, the assets of the grantor trust will be distributed to the Company and the Company will have no further obligations to Mr. Moonves," the network said in the filing.
Moonves can provisionally provide "transition advisory services" for one year, though this function can be terminated at any time should the investigation find that Moonves was fired for cause.
"The former CEO's golden parachute—before the sexual harassment accusations resulted in an investigation—was worth between $184 million and $315 million, according to company filings with the Securities and Exchange Commission," The Wrap reports.